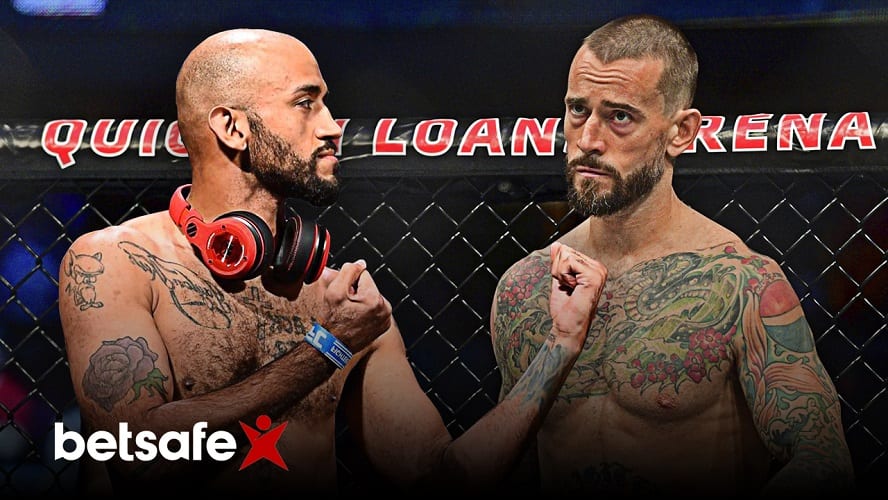 First off, we have to get past the obvious. A bout between two professional mixed martial artists probably shouldn't be on a UFC pay-per-view card, let alone the main card at the expense of the likes of Alistair Overeem and Rashad Evans but here we are and this is the world we live in.
Punk, who signed to the UFC four years ago, is still chasing the type of redemptive performance which will make him feel that his journey from professional wrestling to full contact combat sports was a worthwhile one, while Mike Jackson is tasked with playing spoiler.
Who is going to win? Quite frankly, we don't have very much evidence to work off. Punk's debut, against the far more potent Mickey Gall, was a short one as he was taken down in the opening seconds, pounded out and submitted via rear naked choke when he gave up his back.
Jackson's sole career loss, also to Gall, similarly came by submission. If there is anything to adequately analyse (there kinda isn't), Punk lasted around twice as long as his opponent on Saturday.
Punk, who real name is Phil Brooks, has been a card-carrying member of Roufusport for more than three years now and in the near-two years since his defeat to Gall, he has remained training. Now pushing 40, it will be curious to see if the project which was essentially 'train someone with very little athletic ability to fight in the UFC' is a fruitful one but you can be confident that Punk will at the very least appear a bit more at ease in the octagon.
Jackson, undefeated in kickboxing, at least has some combat experience to lean on so if he can make the fight a stand-up battle, that will increase his chances considerably.
At the time of writing Betsafe is offering odds of 2.75 on CM Punk while you can get a price of 1.45 on Mike Jackson.
THE PICK
Jackson will try to keep the fight on the feet while Punk, we suspect, will do everything he can to bring it to the ground. Whoever's strategy proves to be successful will go a long way to securing the fight and we suspect that it is the former professional wrestler who will be savvy enough to time a takedown or two and use that position to claim a second or third round submission, or a points decision.
Comments
comments