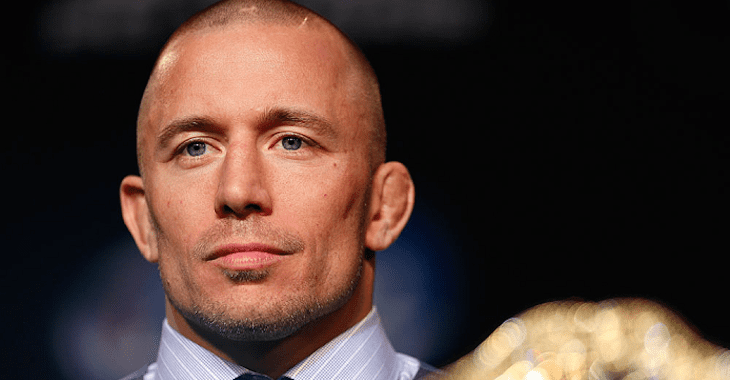 Throughout his career as a mixed martial artist, Georges St-Pierre has remained a beacon of responsibility and respectfulness.<
The former UFC welterweight and middleweight champion has long stayed away from the trash talk, the street brawls and such, instead using his platform to promote himself as a martial artist, and to show intelligence can still bring you success in a sport revolving around violence.
And when St-Pierre vacated his middleweight title last year, the belt went to someone who St-Pierre apparently feels offers the same image that he does, Robert Whittaker.
"He's a great example and a perfect role model for the sport of mixed martial arts, and you cannot have a better ambassador for the sport," St-Pierre said, speaking with the Sydney Morning Herald. "You guys have the dream guy coming from Australia to represent you. Robert Whittaker, for me, he's someone that I've trained with in the past – he's a nice guy, and I wish him the best of luck this weekend. I'll be cheering for him."
Perhaps St-Pierre's comments take on even more relevance now.
Whittaker was set to make the first title defense of his career tonight at UFC 225 against Yoel Romero, only for the Cuban to miss weight yesterday morning. Reportedly, Whittaker had no demands for the fight to continue, instead stating he'd travelled from Australia to America to fight.
It's a fight St-Pierre believes he can win.
"I think if Whittaker sticks to what he does – stick and move, keep moving – it's very hard to gauge him," St-Pierre said. "The key to victory will be movement. Hit and run, hurt him every time he comes. Make your opponent uncomfortable. By doing that, you'll empty [Romero's] gas tank very fast."
Comments
comments