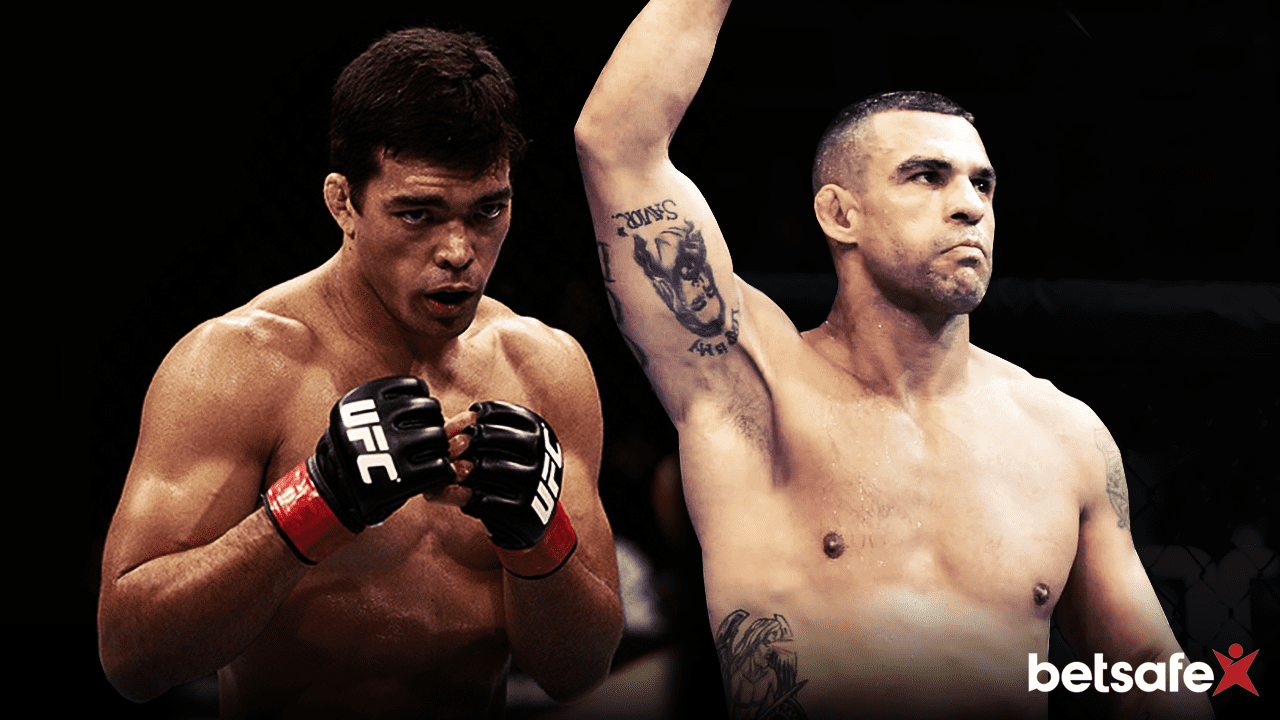 Like something out of an old Western film, two legendary gunslingers are coming to meet each other for one last showdown in Brazil, before heading off into into the sunset. At UFC 224, Lyoto Machida meets the retiring Vitor Belfort in what could well be the last time MMA fans see them compete.
For Belfort, it's less of an ambiguity. 'The Phenom' has made it clear that once a hand is raised on Saturday night, he'll be done fighting in the UFC gloves. Having made his debut in the company in 1997, Belfort currently stands as the longest tenured member of the UFC roster, if not one of the longest active fighters in the world. His retirement draws an end to one of the more complicated (and not for the best reasons) careers in fighting history. Before he goes out, however, he'd like to add one more big name to his Hall of Fame résumé.
That name of course being Lyoto Machida. Machida's position in the sport is slightly more complicated than Belfort. Having spent an apparently over-the-top two years on the sidelines by way of USADA, Machida's return to active competition hasn't gone swimmingly, with the former champion splitting one win and one loss. Should Machida be defeated here — particularly by the battle worn Belfort — questions could well start about his remaining activity within mixed martial arts.
Despite the men's ages, however, the fight itself provides an interesting puzzle.
Belfort's tactic is well known: an early swarm in which he'll forever be dangerous. Belfort likes to come out aggressive almost immediately, and any attempts to conserve his energy and show a slower more patient side inevitably seems to leave him with no favours. With this being his last go as a fighter, look for Belfort to leave with an exclamation point, and to come out swinging heavily early.
In Machida, he meets the one man who could be the literal opposite to what he wants. Machida's elusiveness is legendary, and during his brilliant run at 205-pounds earlier in his career, the karate expert left light heavyweights baffled. Machida is a master of distance, able to avoid punches before countering with a heavy left straight that can stun opponents easily. For Machida, it'll be essential to avoid the early blitz by Belfort, ensure to laterally move in both directions and maybe even forgo exchanging until Belfort's gas tank is evidently on a decline.
Currently, Machida is the significant favourite as given by Betsafe.
THE PICK
At this point, both men are looking at the exit door rather than the entrance. Because of that, any real strategy could be thrown out of the window so as to entertain the fans one more time. That being said, Belfort's style seems ready made for Machida to avoid, and Machida has fought better men than the man Belfort is now and succeeded. Look for him to stick and move en route to a victory.
Comments
comments