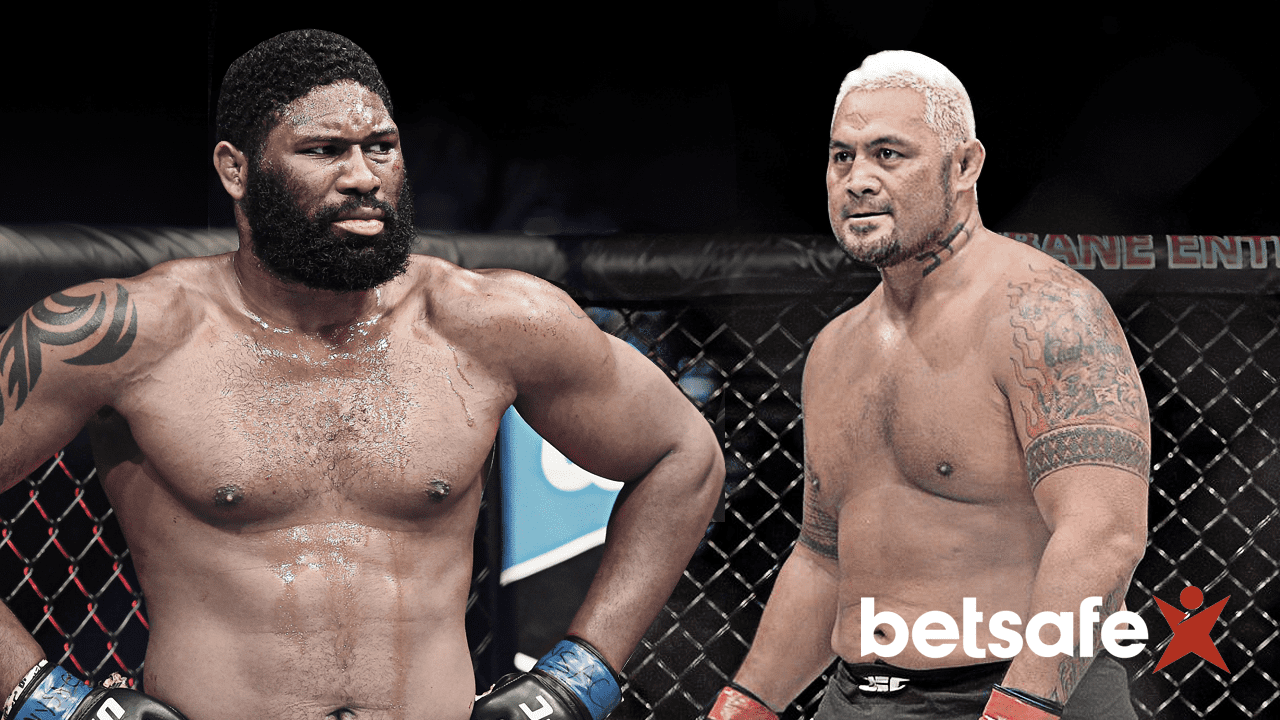 Fireworks can be expected when Mark Hunt and Curtis Blaydes, two of  the heavyweight division's more concussive strikers, meet in the co-main event of UFC 221 n Perth, Australia on Saturday night.
In the vast spectrum of combat sports, there has always been a particular affinity for heavyweights and in the case of this weekend's event, they don't come much bigger than Hunt and Blaydes.
With Mark Hunt, you generally know what you're going to get. Hunt, the former K-1 World Grand Prix champion, possess the kind of power in his hands which can end a fight in an instant, more often than not by virtue of his trademark walk off KO. Age, though, waits for no man and at 43 years of age it is becoming clearer that perhaps his body isn't as expedient with recovery as it used to be.
In his earlier mixed martial arts career grappling was Hunt's Achilles Heel, with six of his first seven defeats coming by some form of submission. Since his last submission loss to Sean McCorkle in his UFC debut, Hunt has plugged that hole and has not been tapped since. The trade-off however, comes in the fact that arguably his chin isn't as immovable as it once was. Hunt has been finished by strikes in his last four defeats in the UFC, against Junior Dos Santos, Fabricio Werdum, Stipe Miocic and Alistair Overeem.
And if Hunt can't take a shot like he did in his prime, Curtis Blaydes is the ideal man to exploit that. At 26, he's nearly two decades younger than his opponent this weekend and enters the bout having earned 7 knockouts in is 8 career wins thus far.
Last seen in New York at UFC 217 where he defeated Oleksiy Oliynyk in a (somewhat odd) doctor stoppage, Blaydes is one of the most promising heavyweights in the UFC and, at 26, also by some distance, one of the youngest.
It is likely that Blaydes and his team will be targeting a win over a name like Hunt to catapult him up the division and there are few better ways to do so than by earning a win against the UFC veteran.
Hometown favourite Mark Hunt is listed at 4/3, while you can get 7/12 on Blaydes at the time of writing.
The Pick
Some of Hunt's -pre-fight statements suggest that he hasn't paid a great deal of attention to his opponent this weekend, saying of Blaydes that he "thinks he's a wrestler" and while he does hold NJCAA National Championship honours, his mixed martial arts game is more predicated on hitting his opponents repeatedly in the head.
Blaydes' youth and athleticism will be apparent as he outworks and outstrikes Hunt in front of his hometown crowd and picks up the unanimous decision win.
Comments
comments