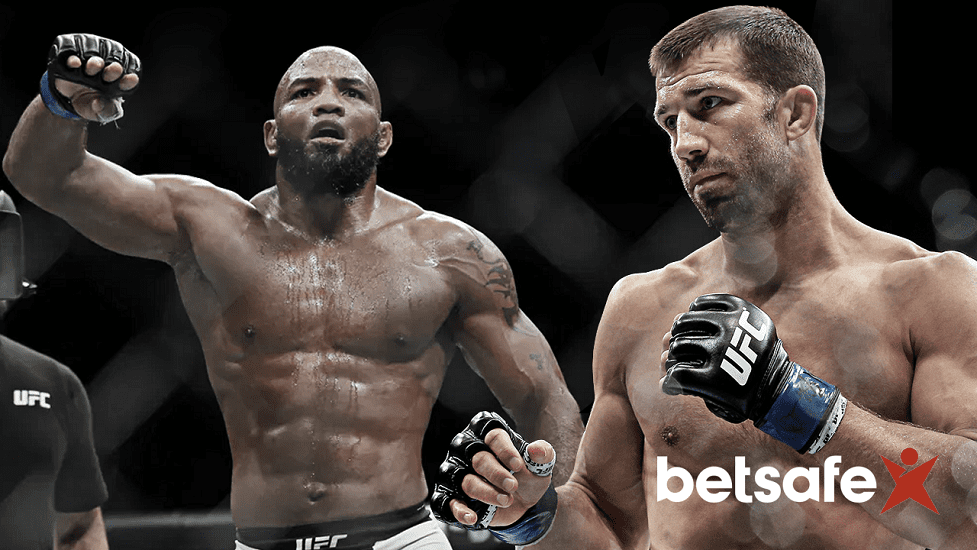 Robert Whittaker's health issues as a result of a staph infection gone (very) wrong have robbed the UFC's return to Australia of the local market's favourite fighter. In his stead, however, an ultra competitive interim title match-up of two of the world's finest at 185-pounds should very much make up for Whittaker's absense.
**Note: Since the time of writing Yoel Romero missed weight and cannot now win the interim title**
Luke Rockhold has been to the top of this mountain before. The former UFC middleweight champion was expected by many, himself clearly included, to make light work of short notice challenger Michael Bisping in his first title defense. We all know how that story ended.
In the opening round Bisping caught Rockhold flush with a left hook, before following up with another to the dazed Californian. He dropped to the canvas, propped up by the cage and with one quick flurry of punches, Bisping claimed an unlikely title victory. That fight set in action a series of events which, for Rockhold at least, culminate in his attempt to regain gold around his waist, or interim gold at least.
But it Yoel Romero, he faces a unique task. Even in his 41st year, Romero remains one of most impressive athletes on the UFC roster. An Olympic silver medalist at the 2000 Olympics, Romero's wrestling acumen is second to none. However, for someone of his specific background it is worth noting that the majority of his wins come by way of knockout. Or in Chris Weidman's case, a torpedo-like knee to the dome.
For all of Romero's grappling nous, Rockhold presents equally dangerous — if different — challenge. He is arguably one of the best submission grapplers at 185-pounds, with 10 of his 16 career wins coming as a result of a tap.
Romero, though, has come through challenges like this before, having negated the world class submission skills of Ronaldo 'Jacaré' Souza en route to a split decision win at UFC 194.
Of the two Rockhold has a more diversified striking game, predicated on a strong kickboxing background. Romero is a little more simplistic with his strikes, but the sheer power contained in them can resent a problem for anyone with a loose guard.
Betsafe are offering odds of 23/20 on Romero, while you'll get 7/10 on Rockhold at the time of writing.
The Pick
Outside of a bout involving the champion, this is about as interesting a match as can be made at 185-pounds. Both fighters bring their own unique strengths to the party and almost no clear cut weaknesses between them. However, that said, Romero has displayed issues in long fights in the past (yes, we're aware that he has FIVE third round finishes in the UFC) and we think that Rockhold will outwork his foe as the fight enters the championship rounds.
The pick is Rockhold by close (maybe even split) decision.
Comments
comments