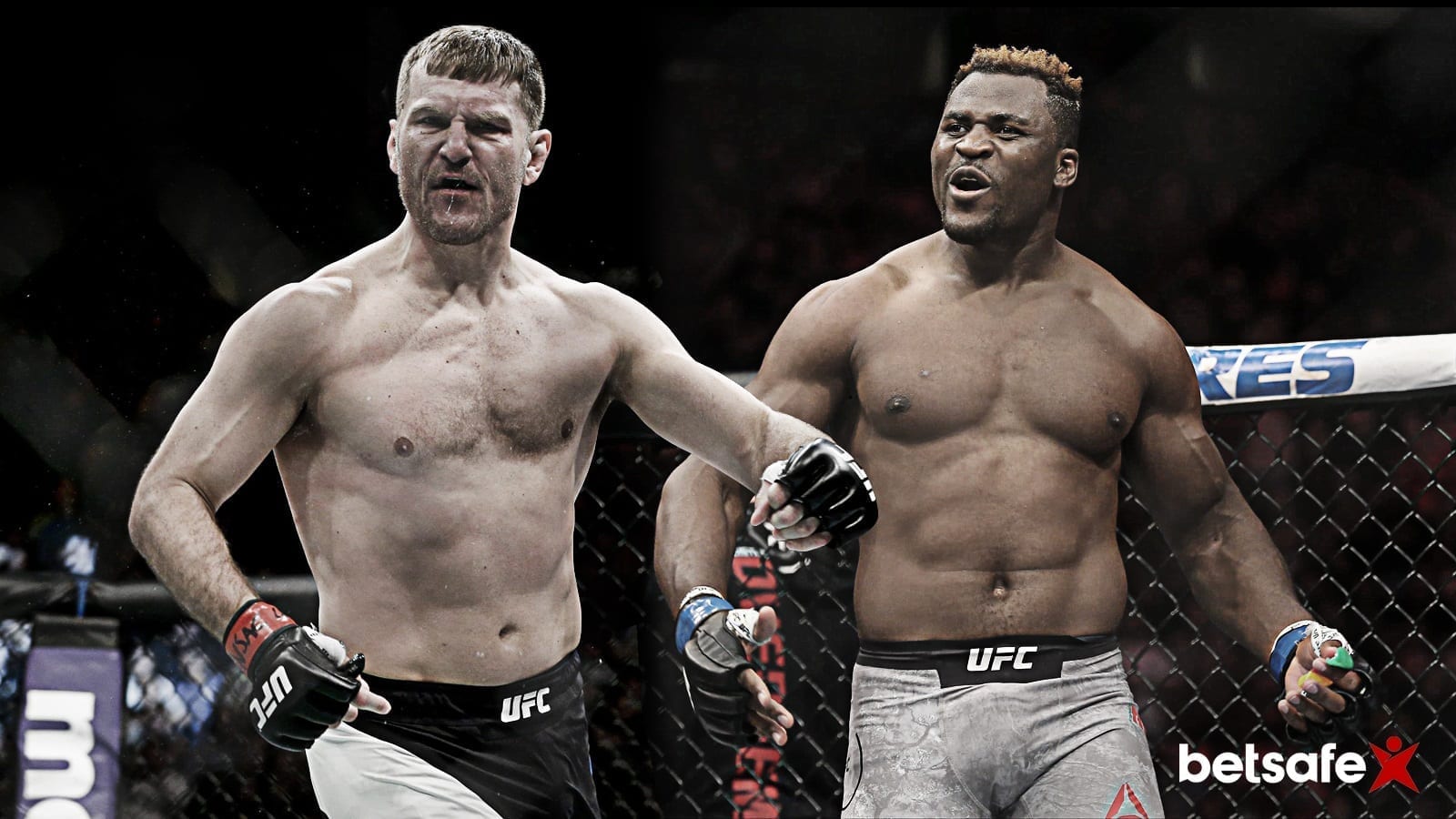 It says something about the various stages of flux that the UFC's heavyweight division has gone through that in the more than two decades it has been in existence that no man has managed to defend the crown more than two times in succession. Tonight, Stipe Miocic attempts to break new ground.
In his way stands a challenger with the type prodigious power that none of the six men he has faced thus far is UFC tenure have been able to handle. Francis Ngannou, with his raw power and aggressive, go-forward style, has been a puzzle that no one has even come close to solving just yet. These two factors make this the most interesting heavyweight title bout since the first meeting of Cain Velasquez and Junior Dos Santos back in 2011.
For all of Ngannou's spectacular knockouts — and they have been SPECTACULAR — it must be remembered that this is ground already walked by the champion. Alistair Overeem, Andrei Arlovski, Ngannou's two signature knockouts in his UFC run, were both already defeated by Miocic by the same method. What's more, you can add Dos Santos, Fabricio Werdum and Mark Hunt to the mix as foes very much vanquished by the Ohio native on his current undefeated streak.
Conventional wisdom would suggest that, when it comes to two fighters who have both won each of their last four fights inside the first round, whoever connects with the first meaningful shot will be at a considerable advantage thereafter but will it be the more technical, fleet-footed style of Miocic or the unbridled, Richter Scale invoking power of Ngannou? We find out Saturday night.
Champion Miocic is favoured by the oddsmakers, listing him at 3/2 at time of writing. A wager on Francis Ngannou will get you odds of 8/15.
The Pick
If Stipe Miocic is to make history as the first man with three successive UFC heavyweight title defenses, he will have to handle a fresh, motivated and extremely confident Ngannou early. Clearly buoyed by his recent success, Ngannou has yet to experience any real difficulties in his UFC career to date. This can leave an impression of invincibility and it will be Miocic's first task to dispute that claim.
A good boxer, Miocic will have to use his superior footwork to stay away from Ngannou's power which, unfortunately for the champion, often comes from either hand. This translates to something of a conservative strategy for Miocic and perhaps this is the best route to victory — to bring the Cameroonian into the championship rounds, test his cardio and exploit him when his power begins to diminish.
That spells an uncomfortable first couple of rounds for Miocic. The champion has a propensity for allow a few damaging strikes through his guard (Alistair Overeem, notably) and will have to be at his most vigilant to avoid that this time around against the division's hardest puncher. A takedown heavy game, employed early and often, could sufficiently stifle and frustrate the challenger, but the more likely result is that Ngannou's concussive power does the job once again.
Our picks is Francis Ngannou by second round TKO.
Comments
comments