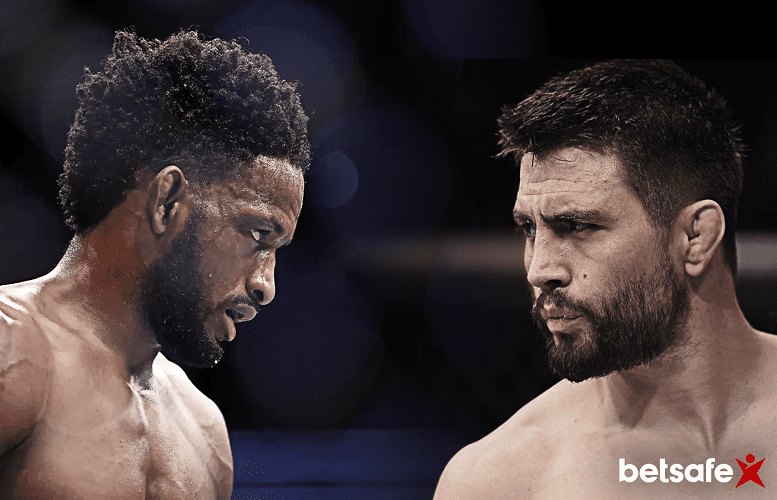 In the 943 days since Carlos Condit has registered a win in the UFC, the welterweight division in which he was once the top contender is a vastly different place. 
Back then Robbie Lawler was the 170-pound kingpin and was about to embark on an all-time classic title bout with Rory MacDonald. Tyron Woodley hadn't yet won the title, nor had he defended it against Stephen Thompson (twice) and Demian Maia. The murderers' row of new contenders which includes the likes of Darren Till, Colby Covington and Kamaru Usman hadn't yet staked their claim for title contention.
This is the landscape in which Carlos Condit aims to re-establish himself in, though in Neil Magny this weekend in Las Vegas he will face an opponent bent on consigning him to the MMA scrapheap.
Magny is another fighter looking to once again climb to the summit of the UFC's welterweight division after some stop-start performances in recent times. After putting together a 7-fight winning streak between February 2014 and May 2015 Magny's progress has stunted somewhat, going 4-3 since. He was last seen in September losing via submission to Rafael Dos Anjos. Prior to that he earned a decision win against Johny Hendricks and, in August of last year, he was defeated by strikes from Lorenz Larkin.
For a special deal for new Betsafe customers, click here. 
Traditionally, Condit has been seen as one of welterweight's most exciting competitors. The Albuquerque native is known for his elbows, grittiness and submission acumen while Magny, on the other hand, is a bit more of a straight shooter and prefers to drag opponents into deep water and overwhelm them with oppressive grappling and wait for an error.
Whoever best implements their gameplan is likely to come out on top, but who will that be?
Carlos Condit is listed as the 7/12 favourite, while you can get odds of 4/3 on Neil Magny at time of writing.
The Pick
Condit's last performance in the octagon,  a submission defeat to Demian Maia two minutes into the first round, in August of last year crystalised his potential frailties in the cage. He is always going to be in a fight when the majority of it takes place on the feet but has shown that he is capable of being neutralised on the ground if his opponent can use stifling grappling and remove him from his comfort zone.
This is exactly what Neil Magny is good at. Look for him to time takedowns midway through the rounds and attempt to grind out a decision against the always spirited Condit. The pick is Magny via split decision.
Comments
comments