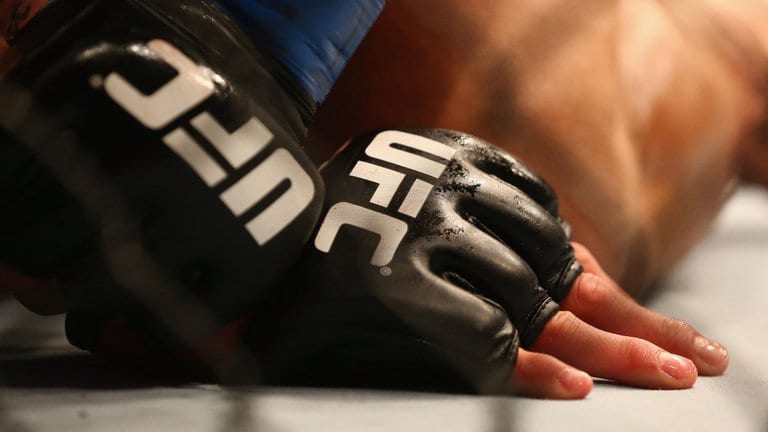 Viewers could be about to get a lot more information to digest with their fights.
Today, gloves have been approved by the Nevada State Athletic Commission that will allow the UFC to insert chips into their fighter's gloves come December 30 at UFC 219. The chips will provide data that covers a variety of topics, including punch strength and speed. MMAJunkie first reported the news.
The UFC pitched the concept to the NSAC as an idea of fighter safety, as well as pointing to other similar ideas in other sports. Showing the commission a video of Mark Diekiese and Edson Barboza mock sparring, the UFC's representatives (along with HEED co-founder Mati Kochavi) revealed the huge amounts of data that could be collected in a fight.
"Those insights are covering entire aspects of the fight between Diakiese and Barboza," Kochavi said. "They cover their passion, the power of the fight, the resiliency, the strategy. All of those things happen in the octagon.
"Shouldn't we tell the story of sport that way? Shouldn't sport be told in real time, with real data, with real information, and with real insights, and the real emotions? We are a company which is trying to revolutionize the way we're going to [broadcast] sports and live events."
The NSAC agreed to try the concept out, but made reference to issues with fighter data being sold off or leaked in the past. This time around, they want to see the actual numbers before working with the promotion to find the best way to introduce it to full time implementation.
As such, viewers won't have a new experience at UFC 219, but it looks to be something in the pipeline.
Comments
comments