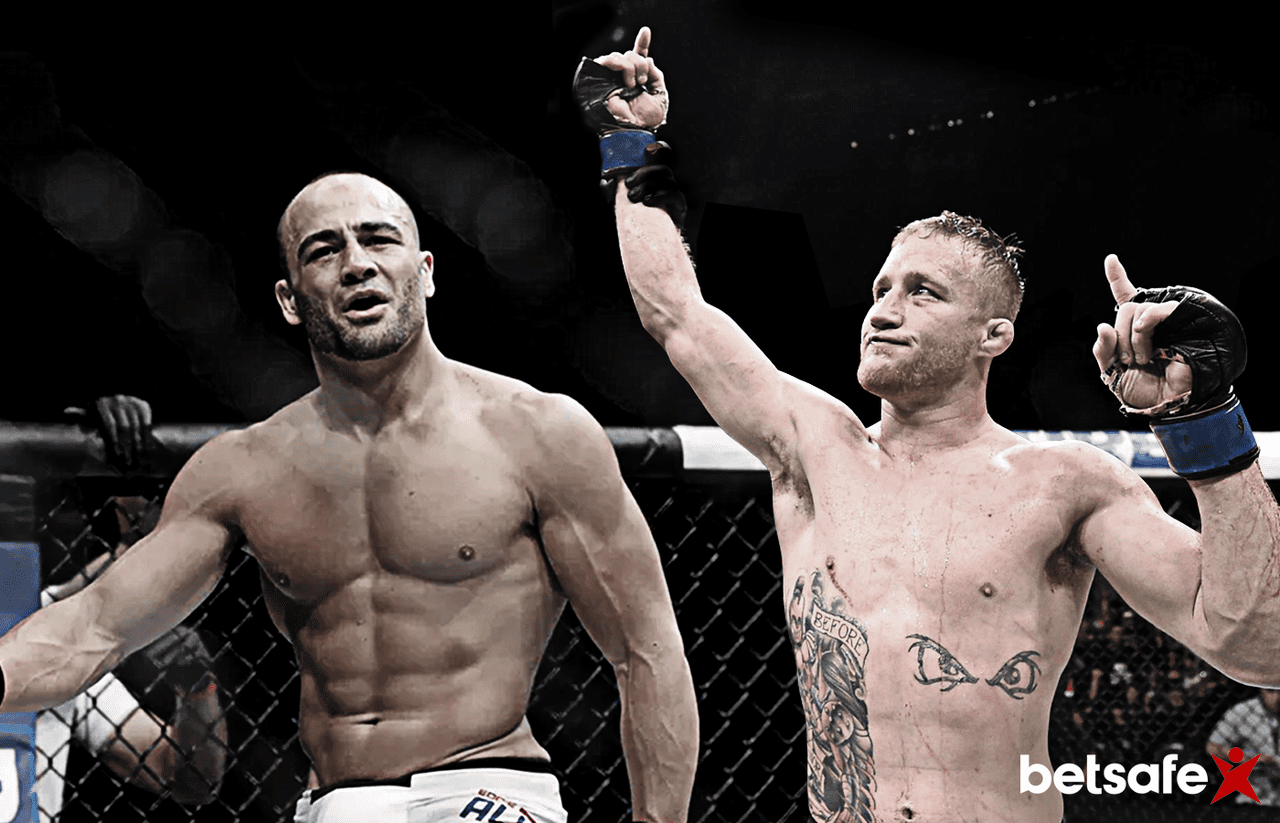 It isn't often that you get a contest in which the two fighters involved are mirror images of each other, but that is exactly what we are getting when Eddie Alvarez and Justin Gaethje throw down on Saturday on the main card at UFC 218 from Detroit, Michigan.
Much like his opponent this weekend, Gaethje (18-0) came into the UFC on the back of a reputation earned outside of the world's premier mixed martial arts organisation. The Arizonan made his name in World Series of Fighting where he won ten straight fights, nine of those by stoppage and six of them world title fights.
Despite holding the type of wrestling credentials which would rival anyone else in the 155-pound division (he is a Division I All-American) Gaethje very much subscribes to the 'wrestling in reverse' principle, in that he uses his grappling pedigree to ensure that fight will stay on the feet so he can employ his walk-forward, bite-down-on-the-mouthpiece style of wild brawling.
While his style is hardly revolutionary none of Gaethje's 18 opponents thus far have been able to overcome his style of forward pressure, leg kicks and vicious head-hunting shots.
And when he meets former UFC lightweight champion Alvarez in a few days time, he will meet a fighter who won't take a backwards step.
Like Gaethje, Alvarez earned his reputation outside of the UFC, assembling a 25-3 record (and numerous world titles) before inking a deal with the UFC which would eventually culminate in a first round knockout of then 155-pound champion Rafael Dos Anjos. The Philadelphia native would drop the belt in his first defense, suffering a second round knockout at the hands of Conor McGregor at UFC 205 a year ago.
After an ultimately unfulfilling bout opposite Dustin Poirier followed, leaving Alvarez on the fringes of title contention in the division he was the undisputed ruler of a little more than 12 months ago and, if his pre-fight words are to be believed, he plans to go back to the style of fighting which brought 'The Underground King' world titles in every promotion he competed in.
Alvarez is listed at 29/20, while Gaethje comes in at 8/15. Fine margins indeed.
The Pick
There are numerous routes this fight can take to reach its conclusion, but most of them involve one of these men lying prone on the canvas as another wheels away in celebration. At 18-0 and 28-5-1, both Gaethje and Alvarez have very impressive mixed martial arts records but despite the very impressive winning percentages both fighters can lay claim to, that doesn't mean that they don't often find themselves in danger. In fact, both are famous for it.
In Gaethje's UFC debut, Michael Johnson put him on rubber legs on more than one occasion while in Alvarez's last fight, the no-contest with Poirier, he appeared on the verge of being TKO'd before landing an accidental knee to Poirier's head which caused the referee to call the bout. It is this type of back and forth action that you can expect on Saturday. Both men will likely have their moments but the only certainty is that they will meet right in the centre of the cage and throw leather. And one of them is going down.
The Pick is Justin Gaethje by third round TKO.
You can join Betsafe today to place your bets for this weekend's UFC 218 from Detroit, Michigan. Special offers are available for new customers and you can view all of the details via the Betsafe website.
Comments
comments