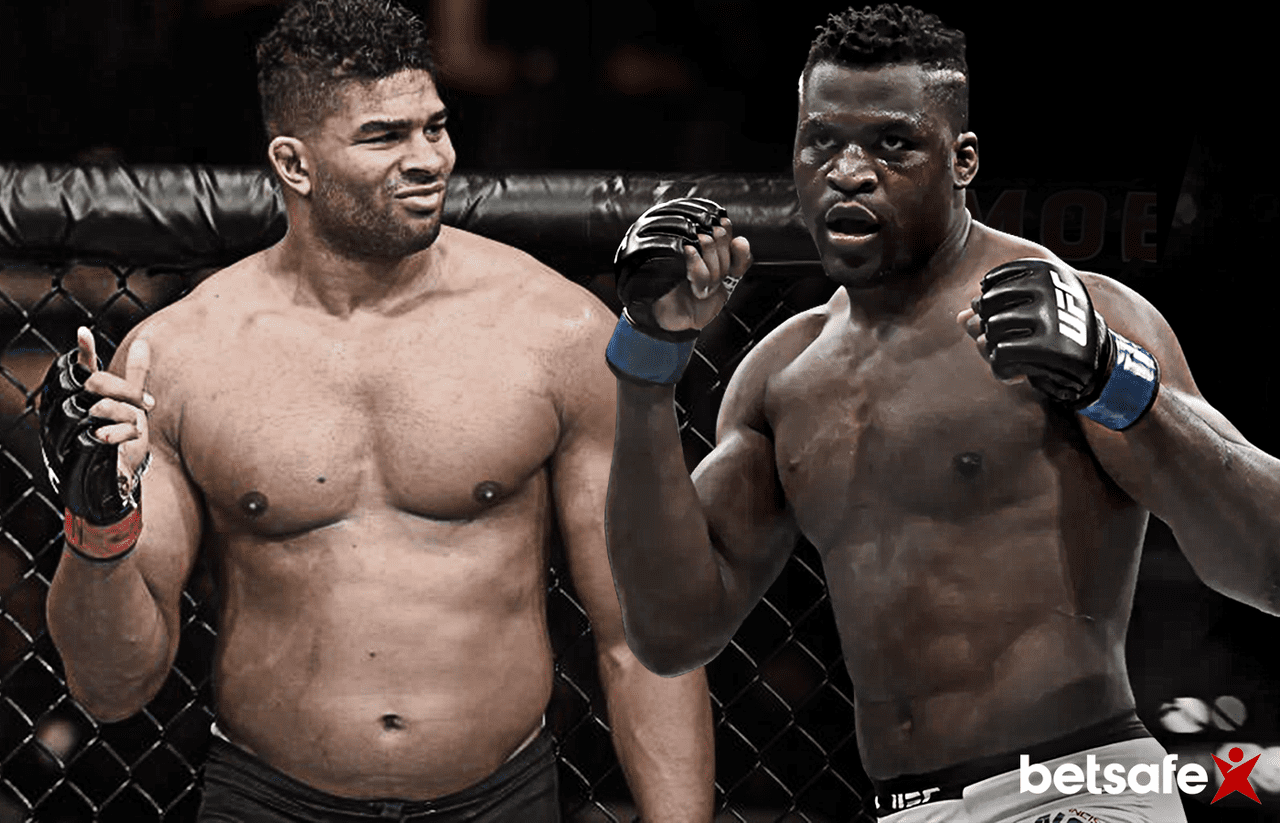 At UFC 218 on Saturday night Alistair Overeem and Francis Ngannou, two of the heavyweight divisions's most potent strikers, will meet in the middle of the Octagon in a high stakes match-up which will likely determine the next challenger to Stipe Miocic's heavyweight crown.
Overeem has already traded blows with the champ, suffering a first round knockout defeat to Miocic in September of last year in a bout in which he had the champion in trouble early with a guillotine choke attempt. Nonetheless Overeem, one of the most decorated fighters to ever fight in the UFC's heavyweight fold, is still chasing the gold in the most dominant mixed martial arts organisation having won equivalent titles in Strikeforce and DREAM, as well as the K-1 World Grand Prix in 2010.
There is a heavy experience differential between Overeem and his opponent this weekend, Francis Ngannou. Overeem will compete in his 60th professional mixed martial arts bout since making his debut all the way back in 1999. Ngannou, meanwhile, began training in August of 2013 when introduced to the sport after emigrating from his native Cameroon to France.
Now, barely four years later, Ngannou stands on the edge of a UFC title shot. 'The Predator' has 10 of 11 professional bouts since then, including a first round knock out of former champion Andrei Arlovsk in his last bout. In fact, none of his last three opponents have survived past the two minute mark of the first round.
On paper this is about as exciting as a UFC heavyweight bout can get. Both Overeem and Ngannou are excellent strikers. Overeem is the more classically trained of the two but for any advantages that the Dutchman has in the department, Ngannou makes up for in sheer concussive power. As if to prove that point, Ngannou had his punching power measured recently and managed to register a mind-boggling 129,161 units on the scale. The next highest, set by world champion kickboxer Tyrone Spong, was 114,000 units.
You can get odds of 2/1 on Alistair Overeem to have his hand raised on Saturday night, while Francis Ngannou will get you odds of 3/8.
The Pick
This one will not require the judges. Both Overeem and Ngannou possess the type of technique and power which could end the contest at any moment and, of the two, it is the Dutchman who has the more complete ground game (and in particular a very dangerous guillotine). Ngannou, for our money, won't want anything to do with any ground exchanges whatsoever and will look to keep the bout standing in the centre of the cage. This is a strategy which, with another opponent, would play exactly into Overeem's hands given his striking pedigree. This time though, and with evidence of a failing chin, we see Ngannou hurting Overeem early and finishing him before the end of the first.
The pick is Francis Ngannou by first round TKO.
You can join Betsafe today to place your bets for this weekend's UFC 218 from Detroit, Michigan. Special offers are available for new customers and you can view all of the details via the Betsafe website.
Comments
comments