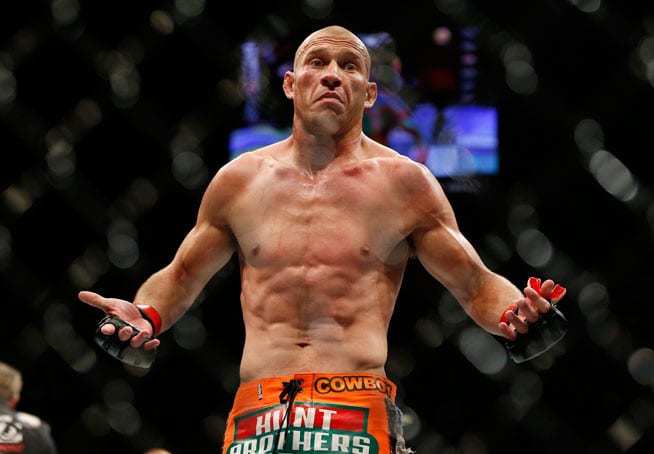 For a moment, Donald Cerrone looked like the best argument against cutting large amounts of weight in mixed martial arts. The former lightweight contender went 4-0 after moving to 170-pounds in 2016, nearing the cusp of a title shot.
Then the size seemed to make a difference. Or at least Cowboy himself seems to think so. After dropping his last three fights to natural welterweights, including an absolute starching at the hands of prospect Darren Till, Cerrone has decided it's time for him to move back down to 155-pounds.
Citing a forced increase in discipline when a weight cut is involved, Cerrone also plans to spend the remaining years of his fighting career not taking as many fights as he's become renowned for.
"I'm there five  years," Cerrone said, speaking on The Fighter and The Kid podcast. "I'm going back to 155. I'm only 175, I've been waking up at 175 everyday so it's like pffft, I'm fine. I'm more focused. At 170, I can just not train and fuck off. I put more into it at 155, so let's do it, let's have a couple more fights. I probably won't take 20 a year anymore. I'm probably gonna take it down a little bit."
—
Comments
comments