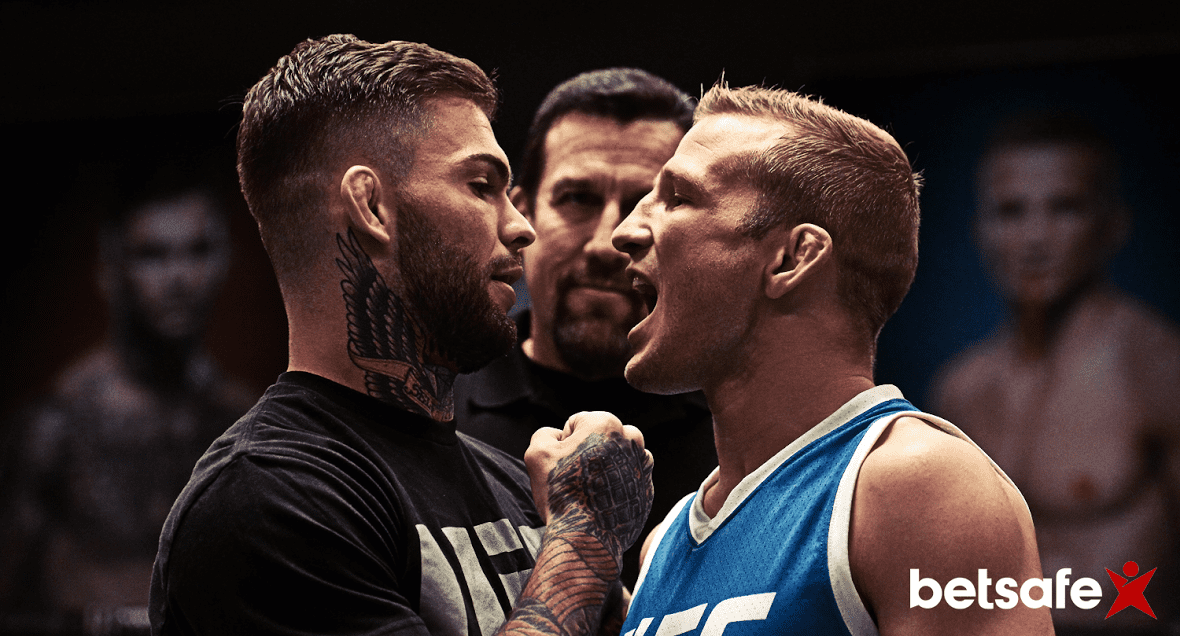 The second of three title fights at UFC 217 is potentially it's most anticipated. A rivalry brewing for months, UFC bantamweight Cody Garbrandt meets an old training partner in T.J. Dillashaw in his first title defence since spectacularly winning the belt last year.
Cody Garbrandt comes into the fight off one of the most spectacular title winning performances in recent memory. Defeating previously untouchable Dominick Cruz in dominant fashion at UFC 207, Garbrandt revealed himself to be far beyond the brawling scrapper most thought he was. Combining brilliant head movement and footwork, Garbrandt stunned the world by winning the title, and proving himself to be one of the elites at bantamweight.
In many ways, it was reminiscent of Dillashaw's own winning the 135-pound title. Dillashaw faced Renan Barao in 2014 as the heavy underdog, only to destroy the Brazilian with a previously unseen amount of movement and footwork. Since that win, Dillashaw has cemented himself as one of the best at 135-pounds, with few being able to match his output and unique style.
Depending on which Garbrandt comes to fight, the contest could look two one of two ways. If Garbrandt reverts to his heavy hitting, big hook style, it could be a bull vs. matador style of contest, with Dillashaw avoiding the punches and counter striking. If the Garbrandt who defeated Cruz appears, then we might actually see a fight very similar to Dillashaw vs. Cruz, with an exceptionally technical striking affair.
The odds reveal a close affair, although putting Garbrandt as the favourite at 4/7. T.J. Dillashaw is listed as the slight underdog at 7/5.
The Pick:
In this fight, the champion is the favourite, with Garbrandt's incredible performance against Dominick Cruz still fresh in everyone's mind. At only 26-years old, Garbrandt is the younger fighter, and is likely the harder hitting man in the fight. Should he be able to mimic his last outing, and combine that power with his speed, and Dillashaw could find himself clipped with a big punch.
This is Dillashaw's first attempt at the title since losing the belt to Cruz last year. In his mind, it's a shot that's long overdue, and he'll no doubt be looking to make it count. Dillashaw's apparent X factor here could be his wrestling, and while Garbrandt's no slouch in that area, Dillashaw has shown himself more prone to use it. While Garbrandt is being hyped as the next big thing, it seems some are forgetting just how good Dillashaw can be. At 7/5, it's not a bad punt.
The pick is T.J. Dillashaw via unanimous decision.
You can join Betsafe today to place your bets for this weekend's UFC 217 from Madison Square Garden in New York City. Special offers are available for new customers and you can view all of the details via the Betsafe website.
Comments
comments