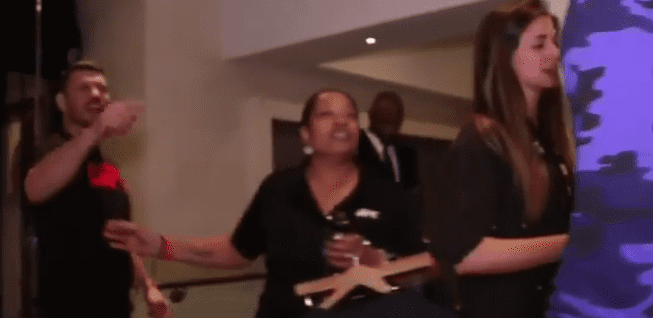 Michael Bisping and Jorge Masvidal are, apparently, not going to kiss and make up in New York.
After the two were videoed in a verbal confrontation as Bisping was waiting for a lift in a New York hotel. While not much occurred in terms of physicality, the pair exchanged insults before being split up. When asked about the altercation at the UFC 217 pre-fight press conference, Bisping was mostly unaffected of the affair.
"Who?" Bisping said. "Ain't no one up here called Jorge Masvidal. That little bitch. Yeah, he'll get a slap when the time is right.
"I honestly don't know who he is. He's been chatting some shit. I was like, who's this weird looking motherfucker with the straight hairline and Wolverine fucking sideburns? Someone had to tell me who he was. I don't know. The guy's got a chip on his shoulder. I've heard he's a piece of shit. He certainly acts like one."
 Unsurprisingly, they aren't ready to bury the hatchet, as the two were once again videoed behind the scenes in a back and forth.
—
Comments
comments