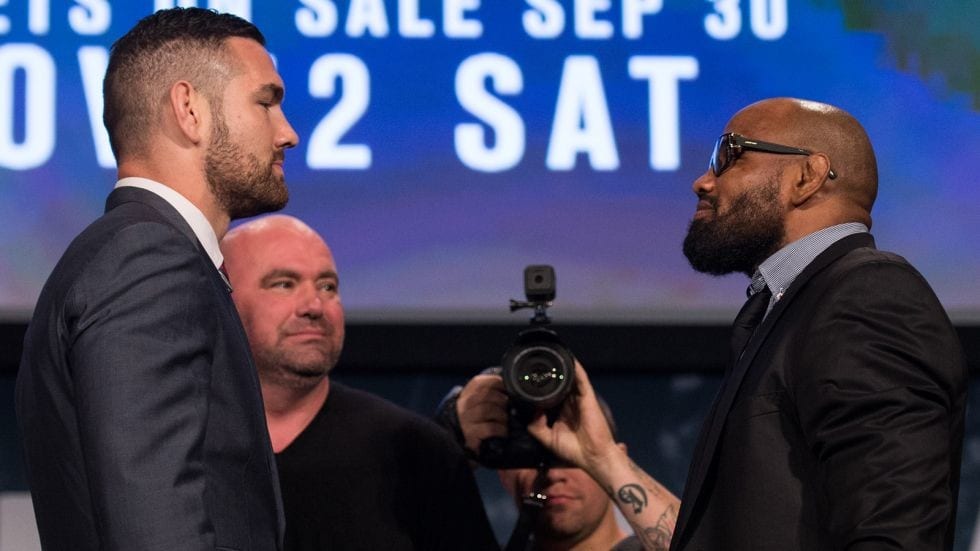 The bout taking place before the three title fights may not be for gold, but certainly has championship ramifications.
Former middleweight champion Chris Weidman makes his return from injury, and his first appearance since losing the title back at UFC 194. A constant ambassador for the UFC in regards to getting the sport legalised in New York, Weidman steps foot into Madison Square Garden as the hometown hero.
On the opposite side of the cage is Yoel Romero, who also hasn't been seen since UFC 194, where he defeated Jacare Souza to supposedly become the top contender for the middleweight title. Instead, Romero failed a USADA drugs test for a banned substance, which has since been proven he ingested unwillingly.
The crowd will be firmly in the corner of the former.
Yet regardless of support, the winner of this bout is almost a certainty to go onto face Michael Bisping for the 185-pound championship.
It's an intriguing meeting. Both men are both phenomenally strong, and while Romero might edge the comparisons in sheer athleticism, Weidman would likely be the more technical. Their mutual bread and butter is wrestling, something which Romero would have the better credentials, having won a silver medal in the 2000 Olympics. But Weidman has the edge in striking, having much sharper punches and kick combinations, whereas the Cuban tends to wing wild over-hands.
With both men having seemingly a decent match in both skill and style, it perhaps makes the key factor in this fight will be cardio. Although the fight is a three rounder, Romero has been known to lose steam towards the latter part of his contests, and with a rabid crowd willing him own, Weidman could weather an early storm to fight back and finish strong for a victory.
Comments
comments