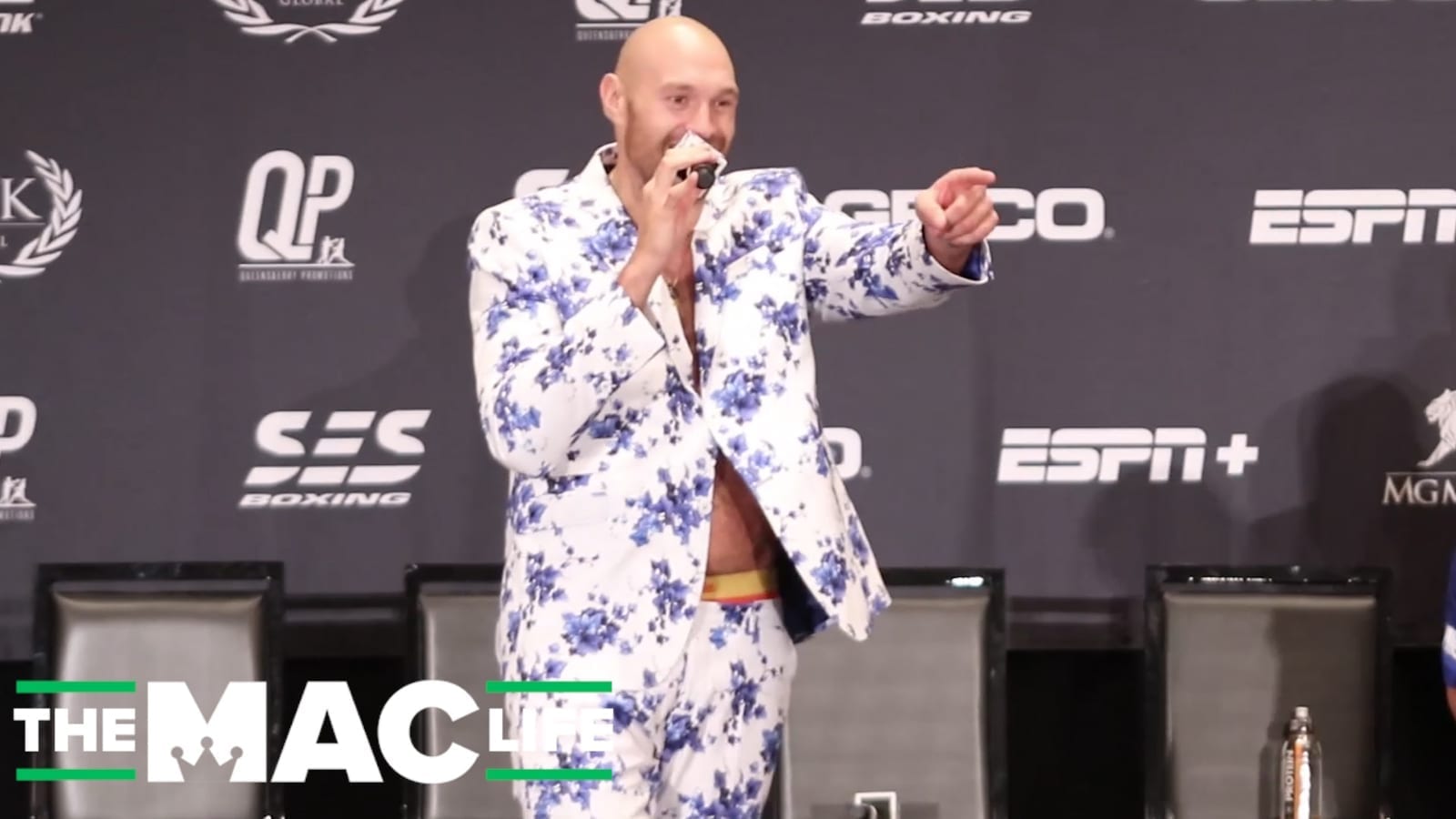 There was mixed success for the WWE's combat sports imports in their 'Crown Jewel' event in Saudi Arabia on Thursday as lineal heavyweight champions of the world Tyson Fury defeated pro wrestling gargantuan Braun Strowman, while Cain Velasquez was beaten in his debut fight against former MMA foe Brock Lesnar.
The two fighters were engaged in a weeks-long program with the WWE to promote yesterday's card and when it came time to make the walk to the squared circle, both men had mixed fortunes.
Nine years after he defeated Brock Lesnar to claim the UFC heavyweight title, Cain Velasquez tapped to a 'kimura' just two minutes into their match in what was a brief debut for for the now retired fighter. The finish came after Velasquez started strong and knocked Lesnar to the canvas with a high kick.
However, with the commentary team hyping Velasquez's striking skills and making a point of saying that he wasn't a 'submission guy' during his UFC run it was obvious that the WWE scriptwriters weren't going to hand Velasquez a victory against the company's biggest star on his debut.
Looks familiar… 😬😬😬#WWECrownJewel @cainmma pic.twitter.com/HYuJH3V0zz

— WWE Universe (@WWEUniverse) October 31, 2019
IT'S OVER.@BrockLesnar just made @cainmma TAP OUT to the #KimuraLock…but the punishment hasn't ended! #WWECrownJewel pic.twitter.com/6xDNRCHXpP

— WWE (@WWE) October 31, 2019
Tyson Fury, meanwhile, was never going to agree to losing inside of a WWE ring, particularly given his status as having never lost a fight in his professional career to date. The finish to their match came when Fury landed a right hand on Strowman who was standing on the ring apron, knocking him out of the ring.
He was unable to beat the 10-count to get back into the ring, handing the win to Fury via count out.
Tyson Fury knocks Braun Strowman out the ring and wins his WWE debut match via count out 😳#WWECrownJewel pic.twitter.com/3UMN58J3RD

— B/R Wrestling (@BRWrestling) October 31, 2019
Whether or not Fury will be seen again in a WWE ring remains to be seen but his debut inside a sports entertainment ring will be seen as a success by the company. The two months he was given to train for the bout aren't near enough time to learn the ins and outs of the professional wrestling game but Fury handled himself about as well as could be expected.
Fury is expected to rematch Deontay Wilder in February (should the American win his own rematch with Luis Ortiz later this month) and has stood firm in comments about potentially training for a mixed martial arts fight in future.
The veracity of that remains to be seen but judging by his exploits in Saudi Arabia, Fury clearly enjoys his pursuits outside of boxing.
Comments
comments