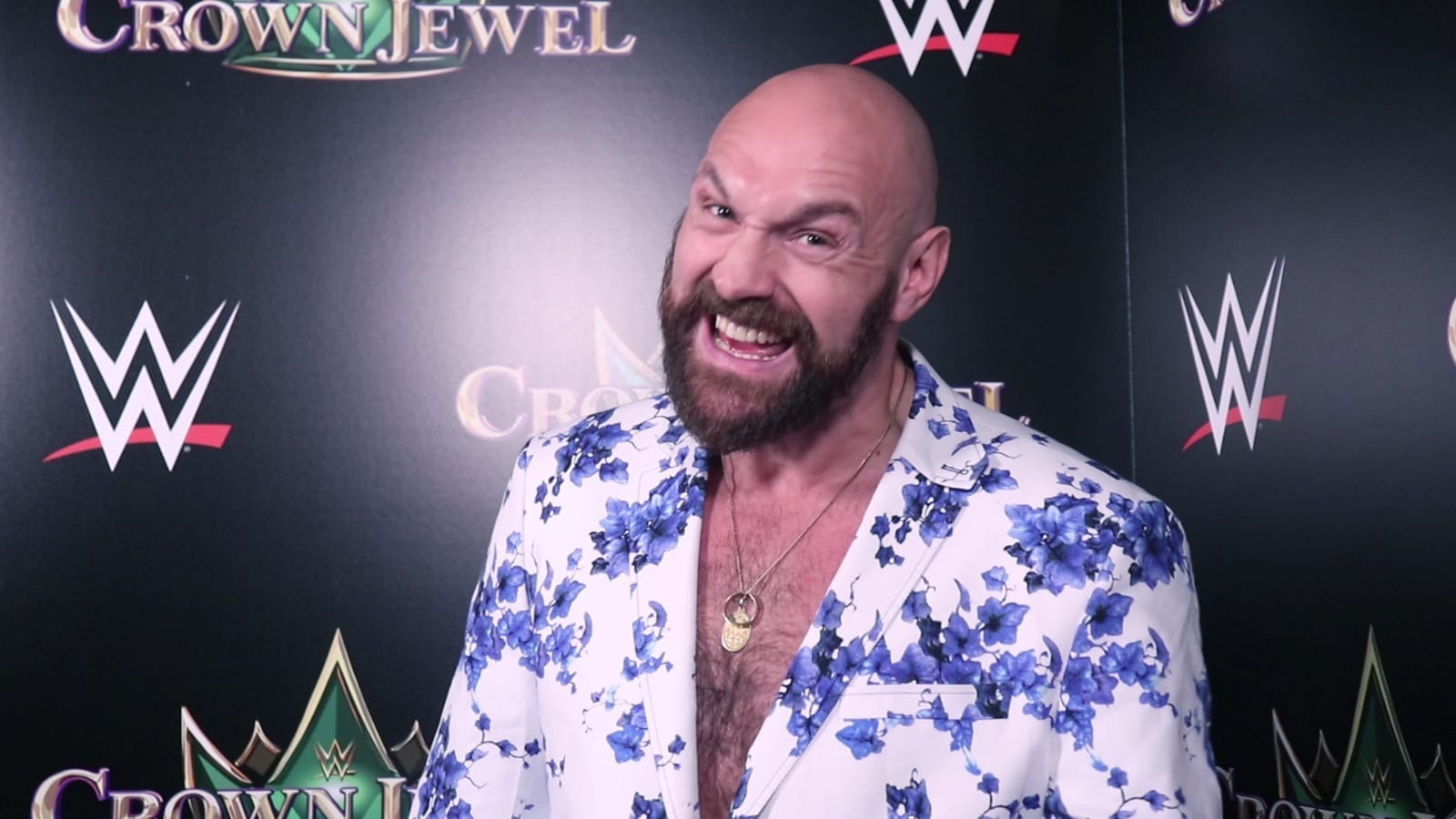 The Gypsy King in the UFC octagon? It seemed impossible only recently but while any deal remains a long way off, the liner heavyweight champion of the world insists that he is serious in wanting to give the 4oz gloves a try.
Fury ignited speculation that he was seriously considering transitioning to MMA in a recent interview with Sky Sports and while that statement was taken with a pinch of salt by most who heard it, the boxer has again stated his desire to fight UFC heavyweights Stipe Miocic and Francis Ngannou — and also confirmed intentions to train with Conor McGregor.
"Very serious," Fury said to iFL TV when asked if he was serious in his desire to compete in mixed martial arts. "I spoke to Conor McGregor and we're ready to rock and roll. I also had a message today from Frank Mir, former heavyweight champion of the UFC, and he said he'd be interested in working with me as well.
"So yeah, I reckon we can do something big time. Dana [White], call me."
View this post on Instagram
Fury is expected to rematch Deontay Wilder in February so long as the American WBC heavyweight champion gets past his own rematch with Luis Ortiz later this month. In the meantime, and while he waits for a large gash he received above his right eyebrow sustained in his last fight with Otto Wallin to heal, Fury will make his WWE on Thursday as part of the pro wrestling group's 'Crown Jewel' event in Saudi Arabia where he takes on Braun Strowman.
Should this come to pass Fury will be by far the most successful pugilist to transition to mixed martial arts nine years after James 'Lights Out' Toney made a similar move to face Randy Couture. The former world champion boxer was submitted around three minutes into the first round.
Despite the precedent, Fury insists that he is eager for the challenge to test himself in a new arena.
"Who's the heavyweight champion of the world in the UFC? The American-Croatian, Stipe Miocic. I'll fight him in a heartbeat, no problem, or Francis Ngannou. Any of the heavyweights they've got, I'm not afraid of any of them. I'm the 'Gypsy King'.
"I'm a boxer, but I'm one badass motherf*ckerer."
Comments
comments