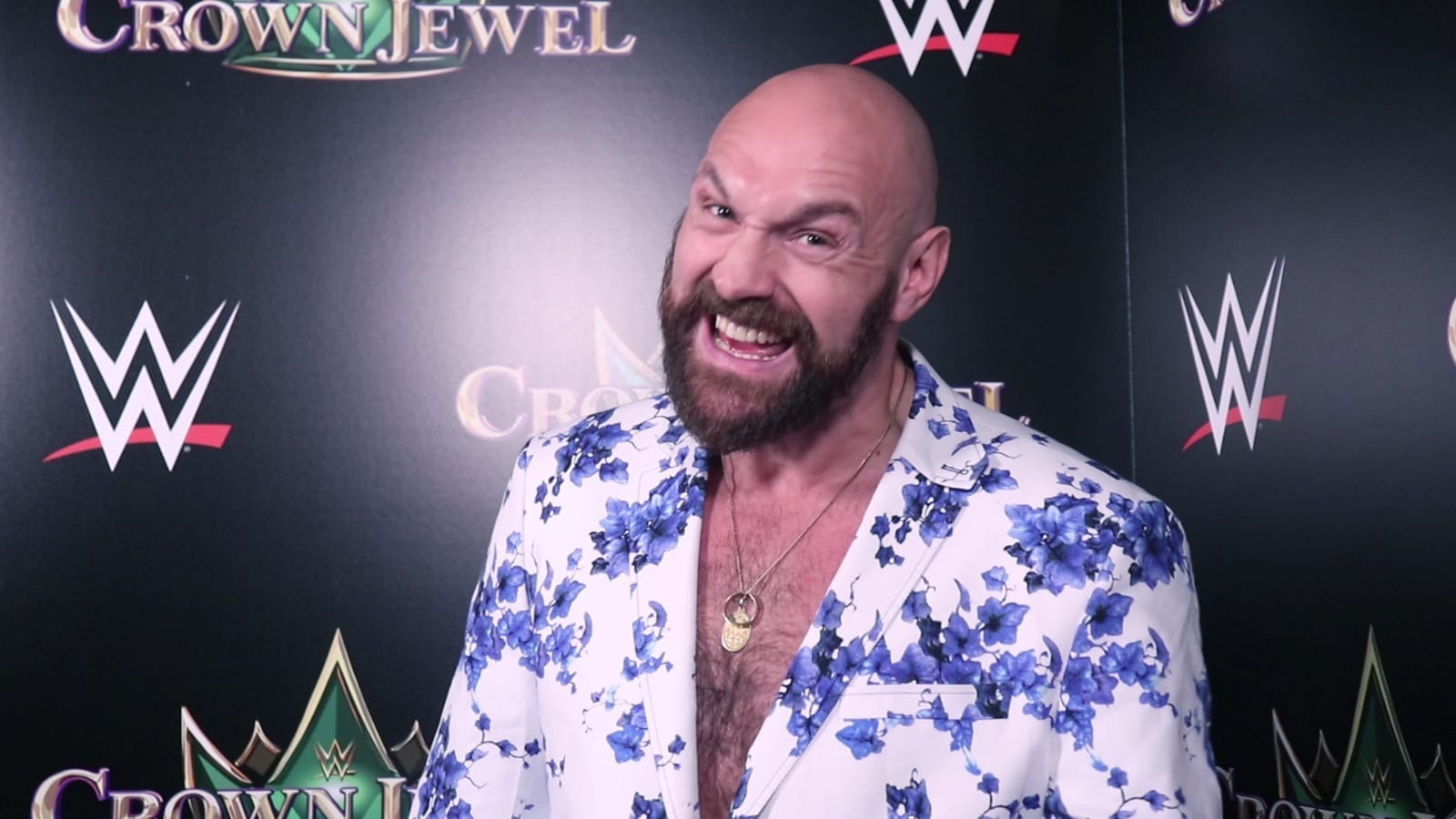 Tyson Fury has offered a response to Dana White's suggestion in an interview this week that he would put together a fight between Fury and Jon Jones if all parties were interested — and it doesn't look like it's a goer. 
Fury, who has had trouble arranging bouts in his own sport against the likes of Anthony Joshua and Oleksandr Usyk, objected this week to comments made by Joe Rogan who suggested that if Fury and Jones were to clash in a 'real' fight, there would be only one man who 'leaves the room'. This appeared to trigger a riposte from Fury, who issued a statement on his social platforms in which he (surprise, surprise) backed himself to defeat Jones if they ever clashed, for example, in a street fight.
This led to Dana White saying that he would happily make the bout a reality in an interview with BroBible earlier this week — and it was clear that Fury has little interest in playing along with White's suggestion.
"If you guys want to fight me it's got to be under boxing rules," Fury wrote on social media addressing White. "I don't roll round the floor, I stand up and punch."
Fury has previously expressed an interest in mixed martial arts, even going so far as to join Darren Till for a training session in the 4oz gloves in the Team Kaobon training centre in Liverpool in 2019. 'The Gypsy King', who is currently without a scheduled bout in boxing, has also expressed an interest in competing with former UFC heavyweight champion Francis Ngannou — even suggesting that the fight take place under boxing rules but with MMA gloves.
Comments
comments