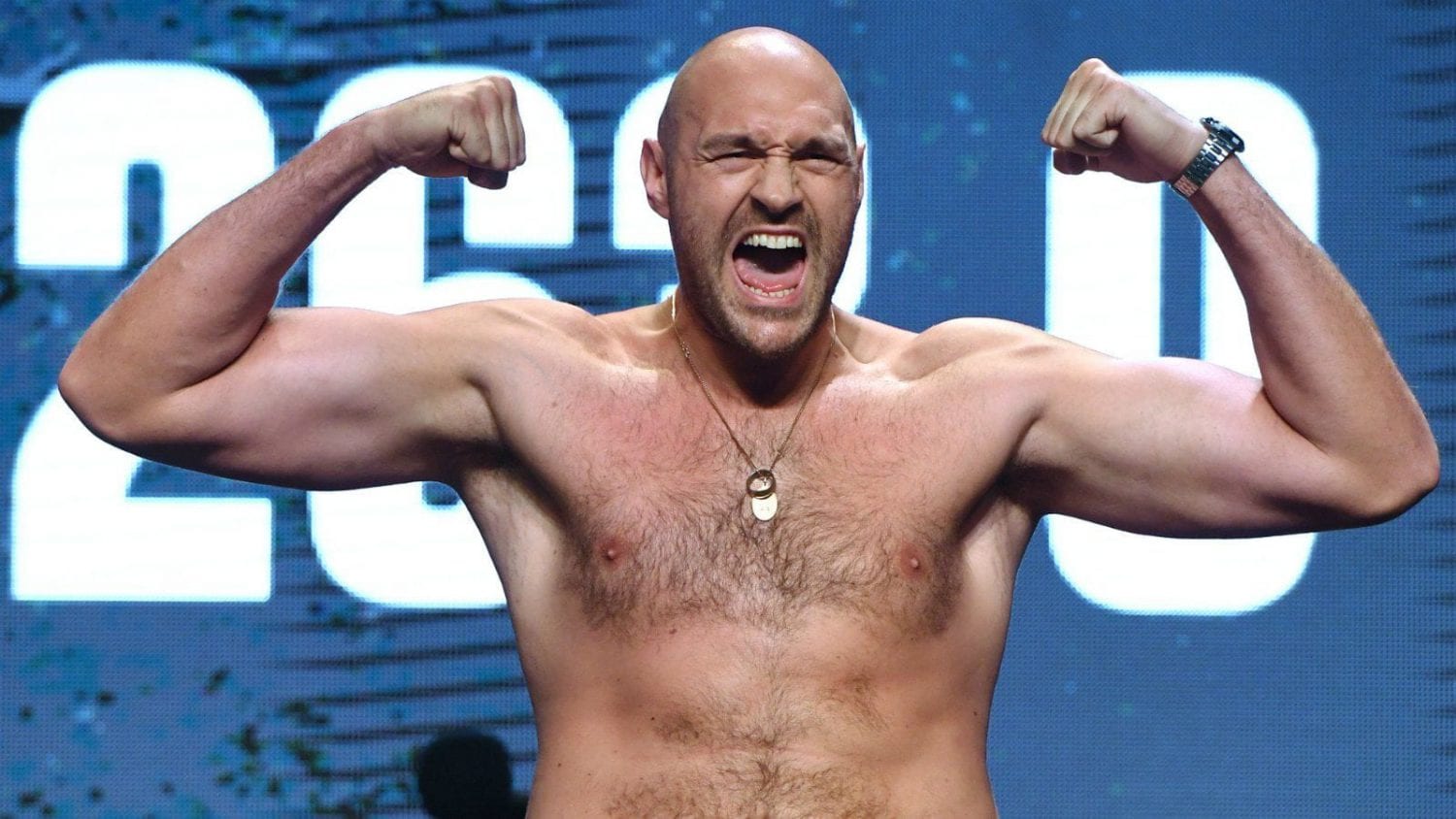 WBC heavyweight champion Tyson Fury is justifiably a heavy favouring heading into his October boxing match with Francis Ngannou — but only if he manages to keep his chin safe from the former UFC heavyweight champion's much-hyped punching power, according to Kamaru Usman.
The two champions are due to throw down in Saudi Arabia on October 28 in what is the latest cross-code attraction between the world's two most popular combat sports. Conventional wisdom suggests that Fury, unbeaten in 34 professional bouts, will ease past boxing neophyte Ngannou who is making his debut in the sport against a fighter generally considered as the best heavyweight in the world.
And while it is likely that Fury is keen to hype Ngannou's punching power in the hope of selling a few more tickets, the 'Gypsy King' has repeatedly said that that the Cameroonian's sheer power would pose a challenge to anyone — and this is an opinion shared by former UFC welterweight champion Usman.
"Obviously, Francis is not a full-time boxer, so it's not going to be different," Usman told TMZ.
"The mechanics are going to be a little bit different but the one thing Francis has, God has blessed him with power. If he touches your head anywhere in this radius… it does not matter. If [Francis] touches you, you might not wake up, so I give him that chance for sure."
He added: "When you're talking about a drawn-out 12-round boxing match on paper, I don't think Francis is as skilled or experienced to win that fight, but Francis has a great equaliser, and that is God-given power. If he touches you, you will go to sleep.
"If you haven't noticed it by now, Francis is blessed with all the trials and tribulations that he's gone through in his life, he is blessed to still be here standing right now, and to have a fight like this, of this magnitude, the biggest fight in the world. If they can promote this thing the right way, it's an amazing fight."
Comments
comments