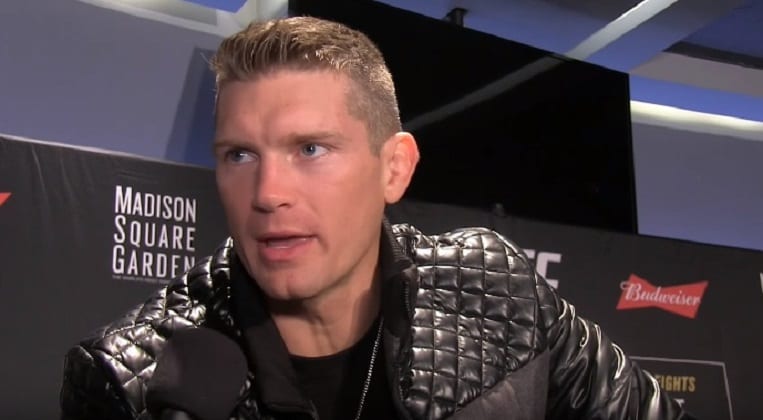 Stephen 'Wonderboy' Thompson is eyeing up one last run at the UFC welterweight title — and he knows who he has to get through to achieve it.
Thompson, the former two-time title challenger, recently pulled out from a scheduled fight against Michel Pereira after the Brazilian missed weight ahead of their proposed clash at UFC 291 in late July, and speaking on his personal YouTube channel he said that the UFC has attempted to hand him some short notice replacements.
"This is literally the weekend of UFC 291, but UFC comes to me and was like, 'Hey, how about you fight JDM [Jack Della Maddelena] in Australia?' I was like, 'No, too soon,'" Thompson said, as noted by MMA Fighting. "You know, I've been training since April. So my training camp has been wearing me down, want to heal up from that. So I told him no.
"And they were like, 'OK, well, how about fighting the following weekend in Vegas?' I was like, 'Man, still too soon again.' My body's broken down. I want to be able to heal back up, but not only that, JDM is a tough dude. I want to get a full-on, proper training camp if I want to face a guy like JDM."
He added: "I told UFC, 'Look, I'll fight the JDMs, I will fight the Ian Garrys, just give me a full training camp. And then a few days later, lo and behold tomorrow, Kamaru Usman calls me out?"
"Let's freaking go," Wonderboy said. "I mean, I was willing to fight the JDMs, the Ian Garrys, the Shavkat [Rakhmanovs], but then you got the guy, the number one contender, the former UFC champ, one of the greatest fighters, called me out.
"I want to show the UFC — and not just the UFC, the fans — that I'm not a gatekeeper. I've got a small window to kind of do what I want to do with the fight game. I'm 40 years old, and when I see a chance to go for another title shot before it's over, when Kamar Usman calls me out, I'm like, dude, no brainer. No brainer."
Comments
comments