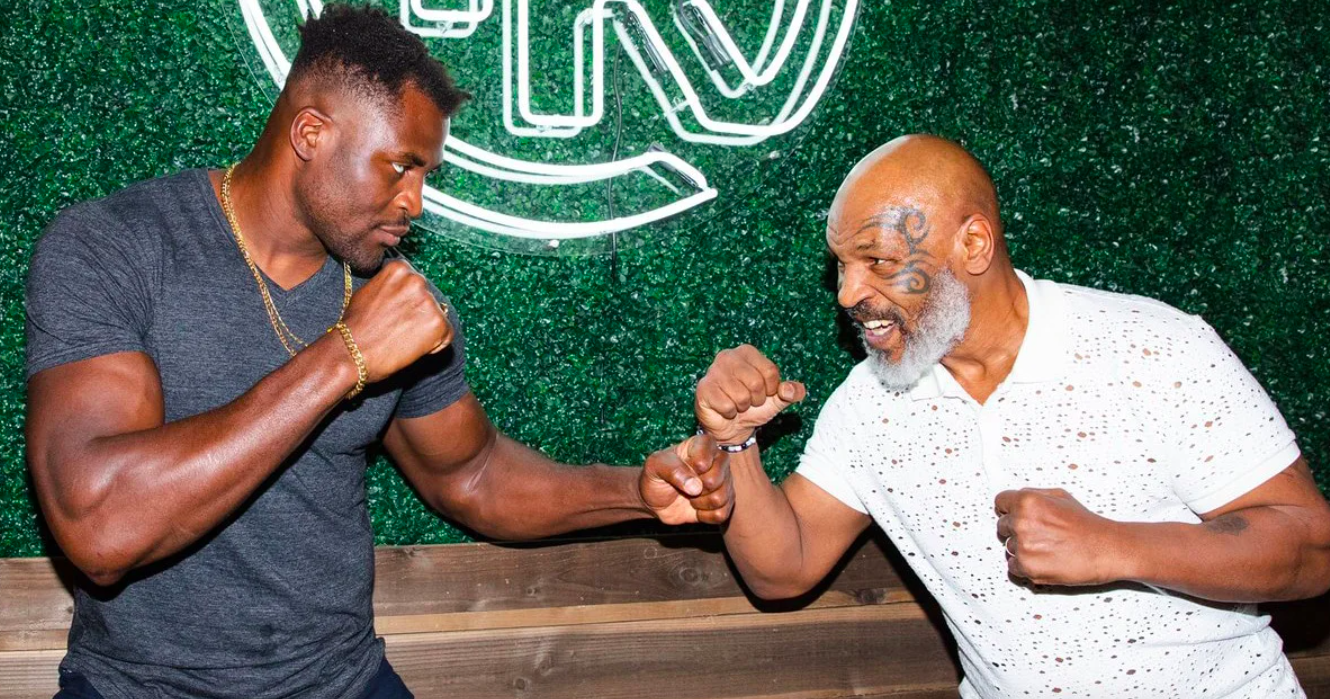 Tyson Fury had better take the challenge of Francis Ngannou seriously or he could live to regret it, former world heavyweight champion Mike Tyson has warned.
Fury, the WBC heavyweight champion, will fight former UFC heavyweight titleholder Ngannou in a high-profile cross codes bout in Riyadh, Saudi Arabia on October 28. It is a fight that the undefeated Fury is expected to easily win but Mike Tyson — who is helping Ngannou to prepare — says that boxing can sometimes provide more than its fair share of shocks and that Ngannou has more than enough power in his hands to cause the unbeaten Englishman some trouble.
"Tyson Fury got dropped by a small guy early in his career," Mike Tyson said to the Jim Rome Show, as noted by MMA Fighting. "[Ngannou] punches like God knows who, man. He's an athlete, he moves quicker, works with his speed, and listen man, he only has to land one or two.
"Tyson's never been in the ring with somebody that can punch this hard."
That last statement will likely raise a few eyebrows in a boxing community who will point to Fury's trio of bouts against Deontay Wilder, considered by most to be the sport's heaviest puncher, as evidence that he has shared the ring with his fair share of concussive strikers — but Tyson added that the evidence he has seen from Ngannou in the training room makes him a legitimate threat to upset the accepted world order at the summit of boxing's heavyweight fold.
"He asked me to go all out aggression," Tyson said of Ngannou. "He's moving his head, he's getting it together, and he's determined to do this stuff for his country, his people, his patriotic pride. This is really interesting. I'm very excited about doing this."
And Tyson added that a repeat of one of the sport's most infamous upsets could well be on the cards.
"That would be a bigger upset than Douglas-Tyson," he said.
Comments
comments