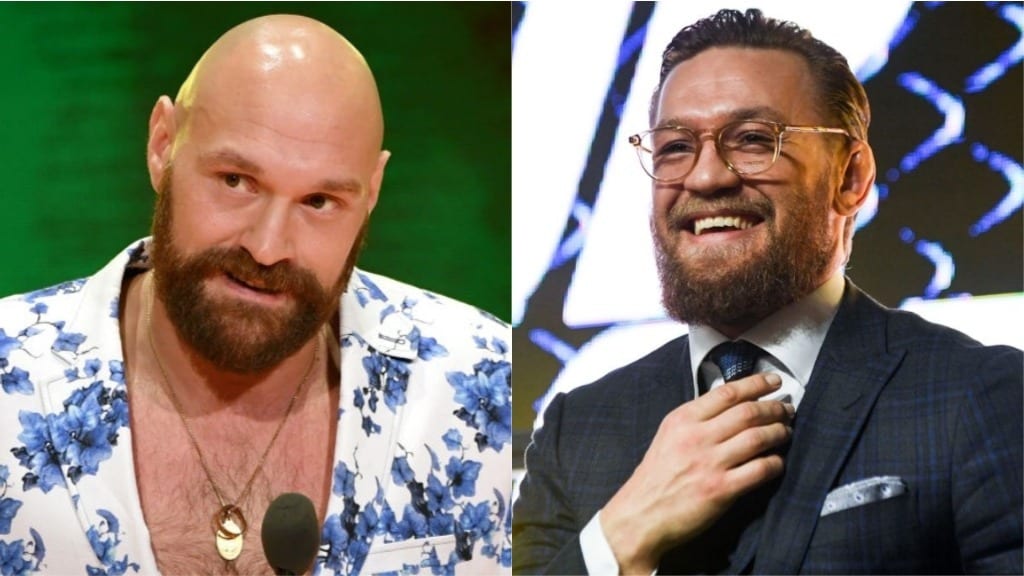 The eyes of the combat sports world will be fixed to the T-Mobile Arena this weekend when Conor McGregor makes his comeback to the cage against Donald Cerrone in the UFC 246 main event, but one man who will have a better view than most is the lineal world heavyweight champion Tyson Fury.
Ahead of his world title rematch with Deontay Wilder on February 22, Fury will take a break from training this weekend to attend the first UFC event of a brand new decade — and he is very confident of victory for McGregor.
"Yes, Conor McGregor is gonna win," Fury told reporters. "I say by knockout. And I'm gonna be there to see it happen [at] ringside, cageside rather."
Fury's showdown with Wilder next month will take place just a short walk down the road at the MGM Grand Garden Arena in a fight being hailed as one of the biggest heavyweight fights boxing has seen in a generation. The winner is expected to be in pole position for a 2020 title unification bout with Anthony Joshua who regained his world titles from Andy Ruiz last month.
Fury, meanwhile, also says that he expects to win by knockout against Wilder — and to win early.
"I'm looking for the big right hand to nail Wilder. Goodnight. I'm looking for the knockout. If I wasn't, I would have kept Ben Davison," said Fury, who has changed trainers since his last fight.
"I'm sick of points decisions, I've had plenty, but I'm looking to knock him out. I want to meet him mano a mano. I won't run. You won't have to look for me.
"You're going down in two rounds. Two! He's getting knocked out in two rounds. Laugh about it now but when you're on your back, looking up at me?"

Comments
comments