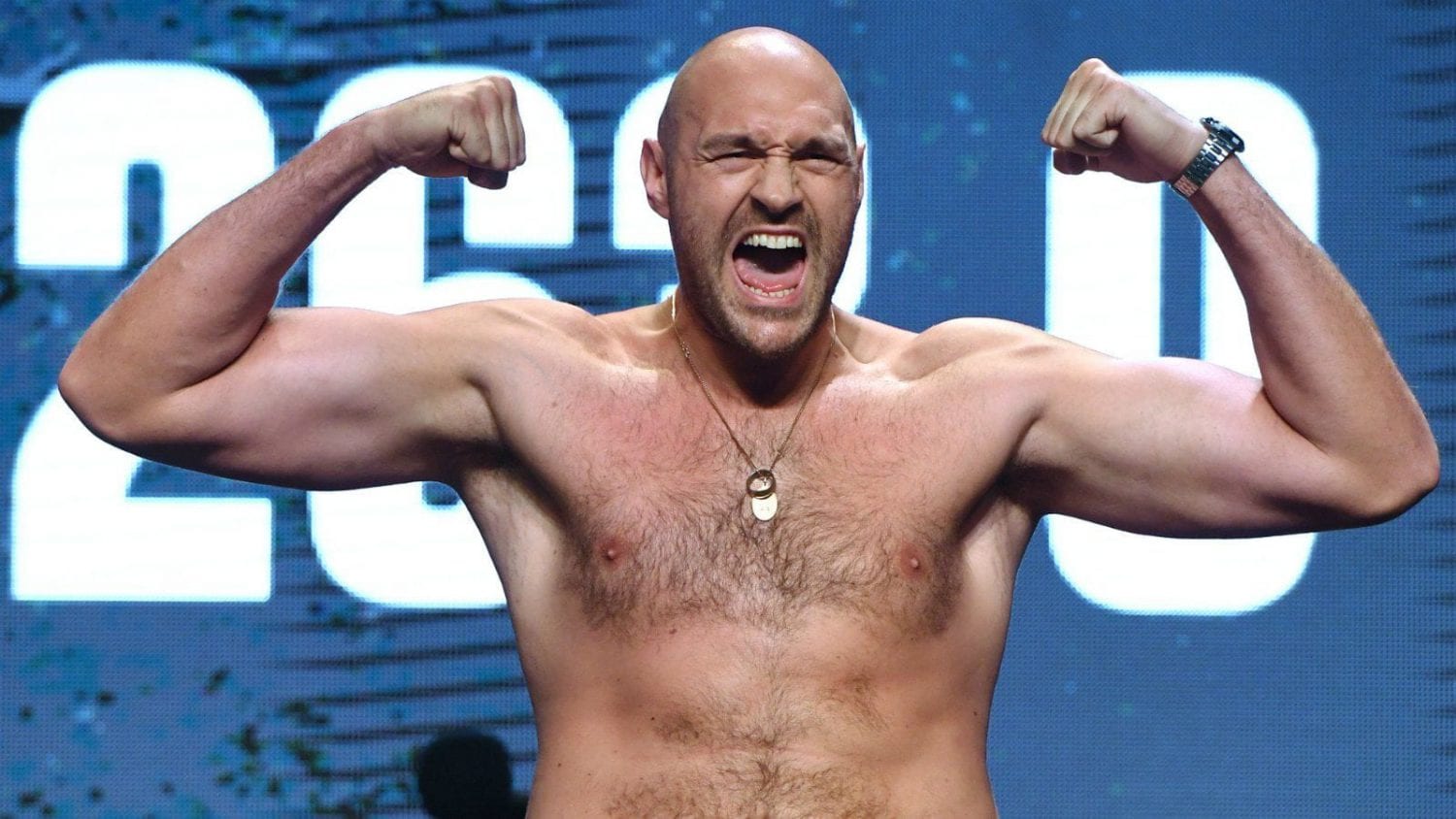 Tyson Fury has a date in Saudi Arabia next month with former UFC heavyweight champion Francis Ngannou — but it isn't 'The Predator' who he believes has the best chance of dethroning Jon Jones. 
Jones is expected to defend his title later his year against another former champion, Stipe Miocic, but in a heavyweight division ripe with new blood, Fury says that England's Tom Aspinall is the fighter with all the necessary tools to required to hand Jones what would be his first legitimate loss in mixed martial arts competition.
"I'm bringing him in as a sparring partner in preparation for a UFC champion," Fury told TNT Sports of his compatriot Aspinall; a fighter who has also been a previous sparring partner of the reigning WBC heavyweight titleholder. "He's a good fighter, probably could have made it as a pro boxer. I was quite sure he would have gone on and won a world championship.
"But he had a derailment with his knee, and that fell out. Now he's had his comeback trail. I think he can do it. He's big enough, he's got the power, he's a black belt in jiu-jitsu."
That said, Fury says that he is well aware of exactly how good Jon Jones is.
"It's a tough one. Jon Jones is the Tyson Fury of [MMA]," Fury said. "People are unable to beat him. Very tough one. Even though Tom Aspinall's a mate, Jon Jones is probably considered the greatest of all time in MMA, so I don't know.
"It's probably like, can anyone beat Wladimir Klitschko before Tyson Fury beat him? Probably not, but then Tyson Fury beat him. So if anyone can beat Jon Jones, it'll be Tom Aspinall. Nobody else."
Comments
comments