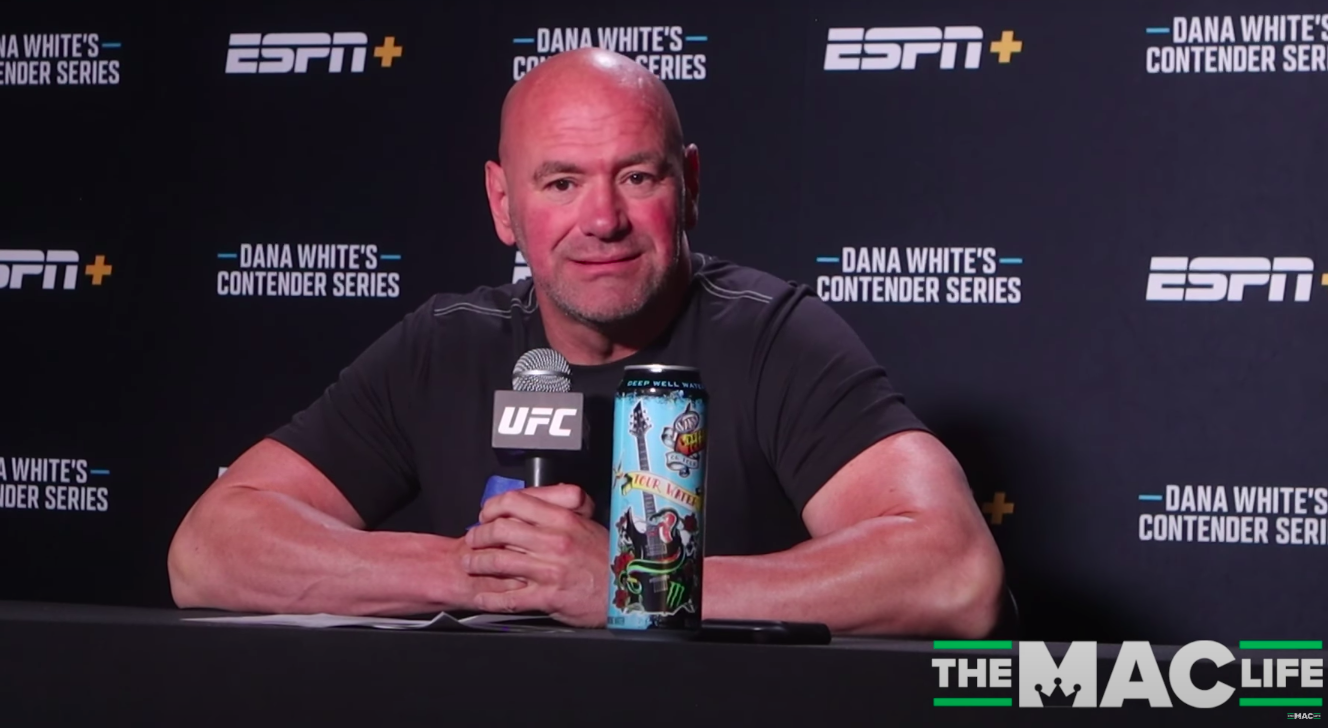 Dana White has echoed the thoughts of the larger combat sports community when it comes to 'that' fifth round in the UFC Noche main event.
In what was by all accounts a close fight to determine ownership of the UFC's women's flyweight title, Alexa Grasso was awarded a 10-8 round by one judge, Mike Bell, against Valentina Shevchenko; a factor which tipped the balance in her favour to end the fight as a split draw and returning the title belt to her shoulder.
Afterwards, Shevchenko told the media of her suspicion that the Mexican Independence Day festivities could have influenced the judging in favour of Grasso — and, while that has yet to be proven, UFC boss Dana White certainly didn't like what he saw on the scorecards late on Saturday night.
"When I found out that one of the judges scored 10-8, I'm like, this guy should be f*cking investigated for this. This is the craziest sh*t I've ever seen in my life," White said to the media, including The Mac Life, as reported by MMA Fighting.
It was reported by Ariel Helwani on Tuesday that there is to be judging seminar for officials to further explain how and when a 10-8 round should be applied, which which White said should help increase clarity in future situations.
"I started to talk to people, I guess there's a seminar tomorrow with the athletic commission on 10-8s, so hopefully they can get this cleared up. Especially in title [fights]," he said. "There's so much at stake in a title fight. More than just money, show and win, and pay-per-view and championships and legacies. It's just, you have to have the best of the best in title fights. So they've assured me that this guy isn't a bad guy, he just f*cked up and made a mistake, and it's unfortunate, and there's no way in hell that was a 10-8 round."
Comments
comments