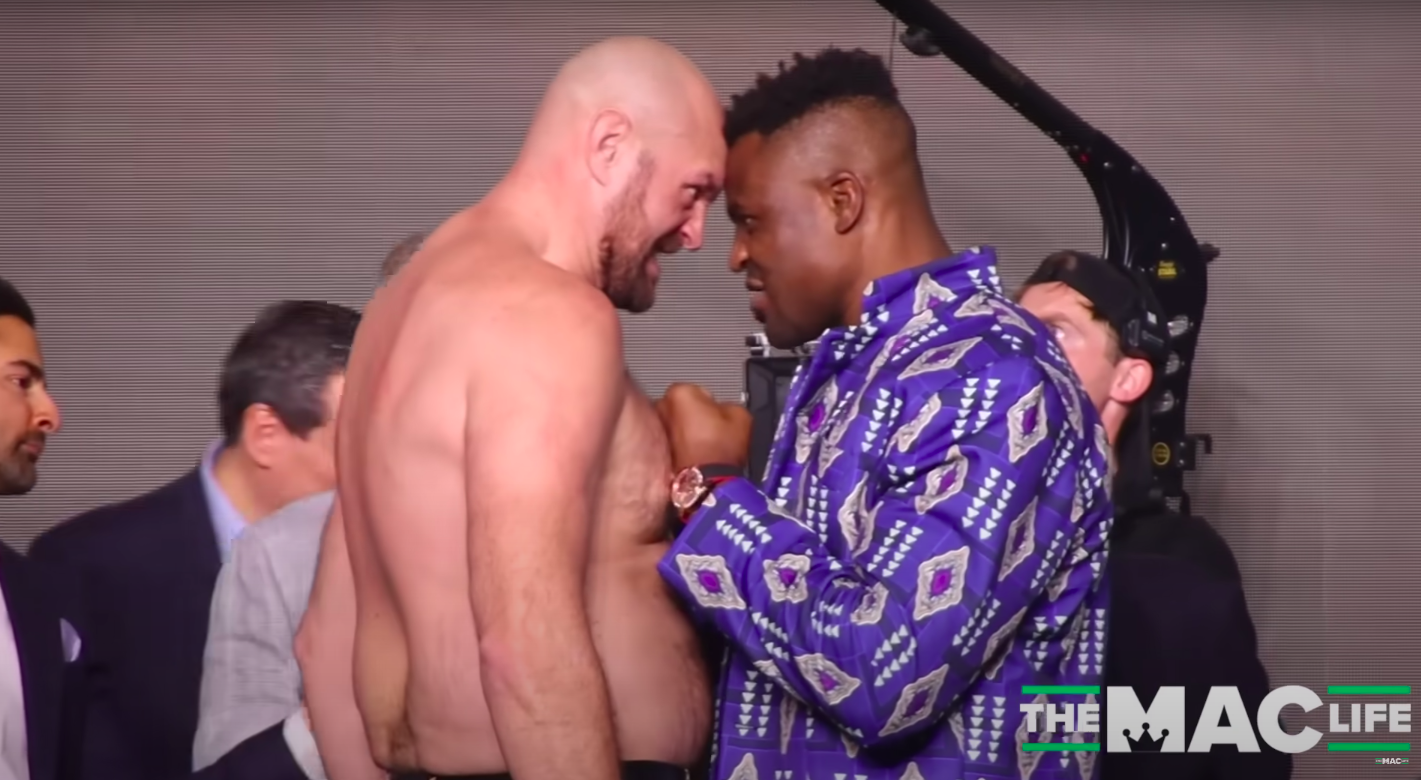 Not many expected such a gallant showing from Francis Ngannou in last weekend's showdown in Riyadh against Tyson Fury — perhaps least of which was Fury's manager, Spencer Brown.
In that infamous third-round, Fury was dropped to the canvas by an Ngannou left-hook in what was the seventh time that the giant 'Gypsy King' has been toppled but judging by the look on his face and his glance towards his corner, it seems to have been the most unexpected of them all.
Fury was nonetheless adjudged the winner by split decision after ten rounds of action — which itself was a feat that not many expected Ngannou to achieve — but soon afterwards the inquest into what was one of the closest calls of Fury's unbeaten career began.
And per Brown, some of Fury's uneasiness in the ring can be put down to less-than-ideal circumstances in the hours prior to the bout.
"Some things people are right about. We were held up in a corridor for 45 minutes. That's not an excuse, but you're warmed up, you get ready, then he's in a corridor, 45 minutes later we're still there because the dancers were still on," he said, according to Boxing King Media.
"Maybe he's overdone it. We went to the Champion's Dinner the night before — that's probably my fault, but we were contracted to do it. Ngannou was there as well but I do hold myself responsible for that. It's just not heard of that you do stuff like that.
Brown, who did credit Ngannou for his stunning performance on the night, added that his man was not used to fighting so late into the night.
"Maybe we'd have liked the fight earlier," he said. "It was very late at night. We're not used to that. Should have perhaps prepared for that. But listen, Tyson's a consummate professional. That was not Tyson what we saw."
Fury is expected to return to the ring in a title unification bout with Oleksandr Usyk in February.
Comments
comments