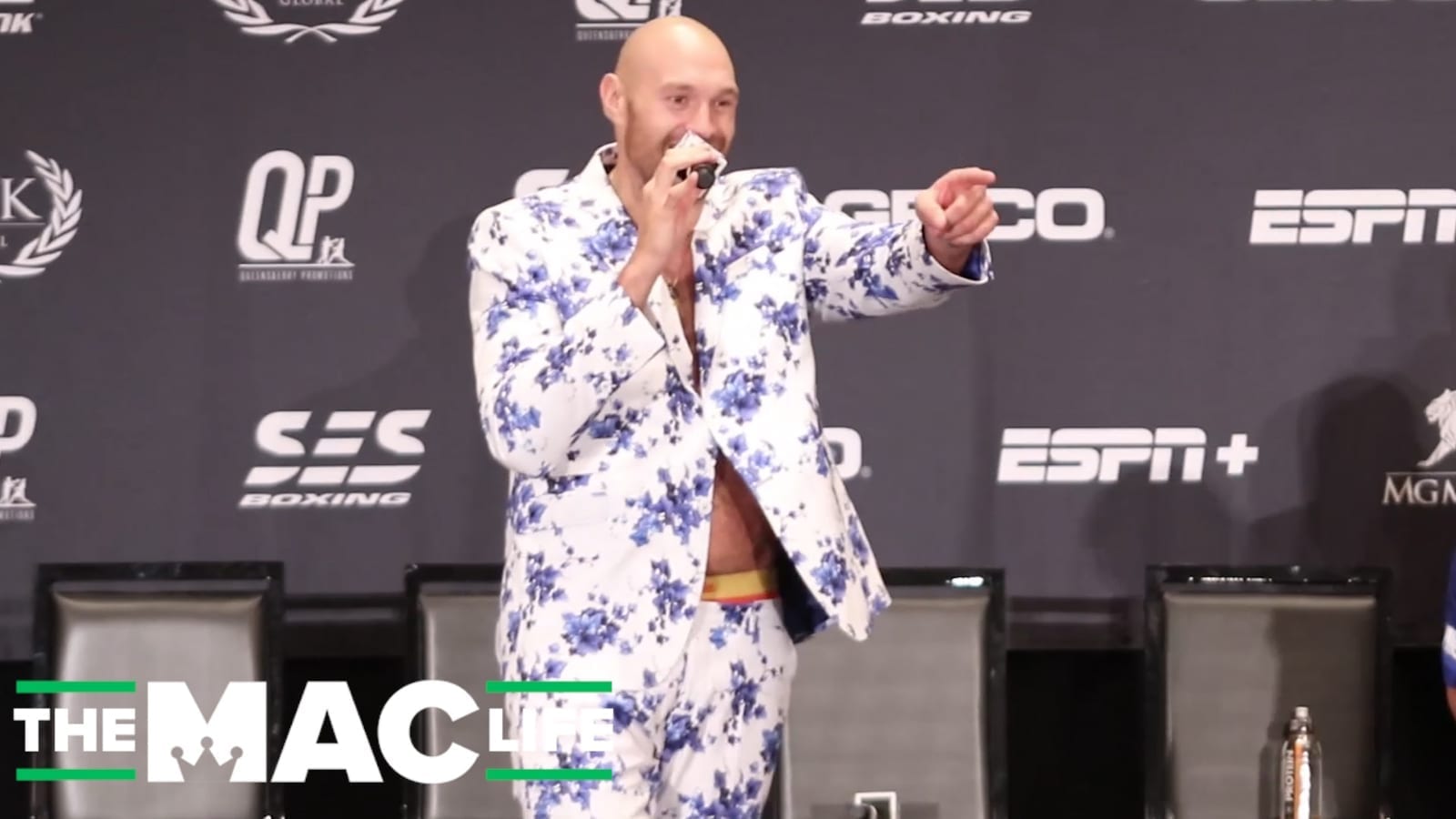 Tyson Fury is intent on taking over the combat sporting and entertainment world, and says he might step into a cage for a mixed martial arts bout to prove it.
Fury is currently getting ready for a professional wrestling debut with WWE on October 31, before stepping back into the boxing ring for a huge rematch with Deontay Wilder early next year. Hold your horses, Fury says, should that Wilder rematch not come to fruition, he's already got plenty of other irons in the fire.
"Who knows? I have got something big coming up after this, even bigger than this. We might see Tyson Fury have his MMA debut this year. Tyson Fury is taking over," Fury said, speaking to Sky Sports News.
And who else better than Fury to prepare with than Conor McGregor, who's shared his admiration for the boxer plenty of times since the boxer's return from depression and life issues.
"I have been speaking to Conor about it. He's willing to train me. It's gonna be good," Fury said. "He's just said any time that you are ready come over to Dublin and let's go. I can't wait, I'm going to take him up on the offer. Who knows we might be on a double-header. I come from a long line of bare-knuckle boxing champions. Getting hurt, getting bloodied is nothing new to me, it's all a part of my heritage. I would love to get in there and smash someone up."
McGregor himself seemed to sign off on the invitation, taking to Twitter and saying "Up the Fury's! Let's go."
Up the Fury's! Let's go 👊 https://t.co/KiauM5RPt3

— Conor McGregor (@TheNotoriousMMA) October 27, 2019
It's not the first time the Gypsy King has toyed with the idea of an MMA bout. Fury's had ideas about a cross over for years, going back to 2013, when he regularly challenged then UFC heavyweight champion Cain Velasquez to a crossover bout.
Comments
comments