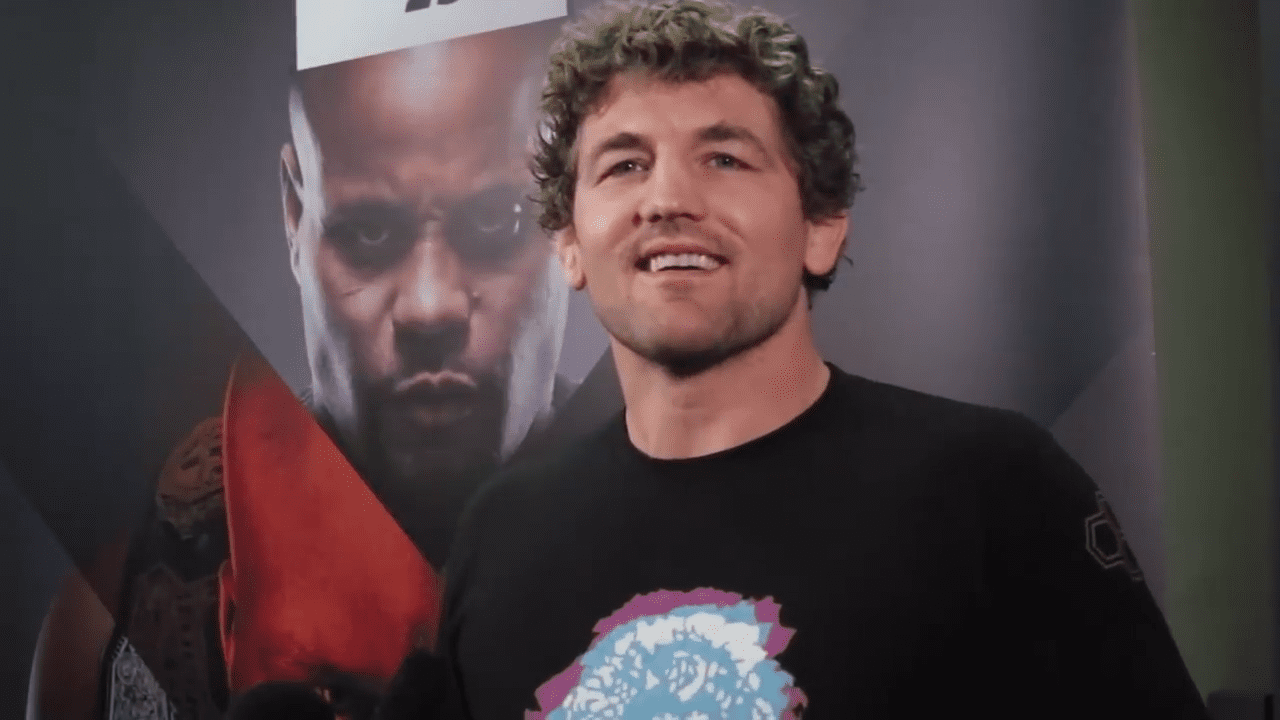 Ben Askren knew how good Demian Maia's grappling was heading into UFC Singapore. He just couldn't help but fancy his chances.
Speaking after his third round submission defeat to Maia, Askren revealed his solid jiu-jitsu preparation in camp had left him feeling confident he could escape any of Maia's infamously dangerous positions. Unfortunately for him, he said, that cost him the win.
"We had obviously trained so much back in camp; I had a really good jiu-jitsu guy," Askren said on the UFC on ESPN+ 20 post-fight show. "I guess I was overconfident. I guess there's a reason why he's the best grappler in the division, possibly in MMA ever. I was fairly confident that I was gonna get the reversal, but I didn't, and I failed, and obviously that was the outcome."
In the final phase of the fight, Askren went for the initial takedown that caused the fight ending scramble and choke. In Askren's eyes, it was a bad move.
"(The fight went) kind of as we planned," Askren said. "A couple of positions I would've liked to have get, like a muay Thai clinch more, but he was able to stay out of that. But I was landing the punches I wanted to land. I was landing my uppercut really well. And then I was getting takedowns. I think I ended up with four or five takedowns. And then I made a really bad decision."
Entering into the UFC, Askren was touted as one of the best welterweights in the world, with perhaps a slight caveat that we had yet to see him face the top talent of the world. Now, he's 1-2 in the company, with his win over Robbie Lawler still controversial and his last loss to Jorge Masvidal being one of the most famous in MMA history.
"I don't know (what's next)," Askren said. "I've got to go home and sit down and talk about it and think about it. Obviously had a real busy year. It was fantastic. Even coming into this fight I'm thinking, 'What's next? Who am I going to call out?' When I lost – everyone in the division is busy. A callout would be hard. There's no one that makes a whole lot of sense right away. With that being said, I'll probably wait and sit for a second and see what happens."
He's not one to shy away in defeat!@BenAskren spoke backstage after #UFCSingapore… pic.twitter.com/M2YggcxgSc

— UFC Europe (@UFCEurope) October 26, 2019
–
Comments
comments