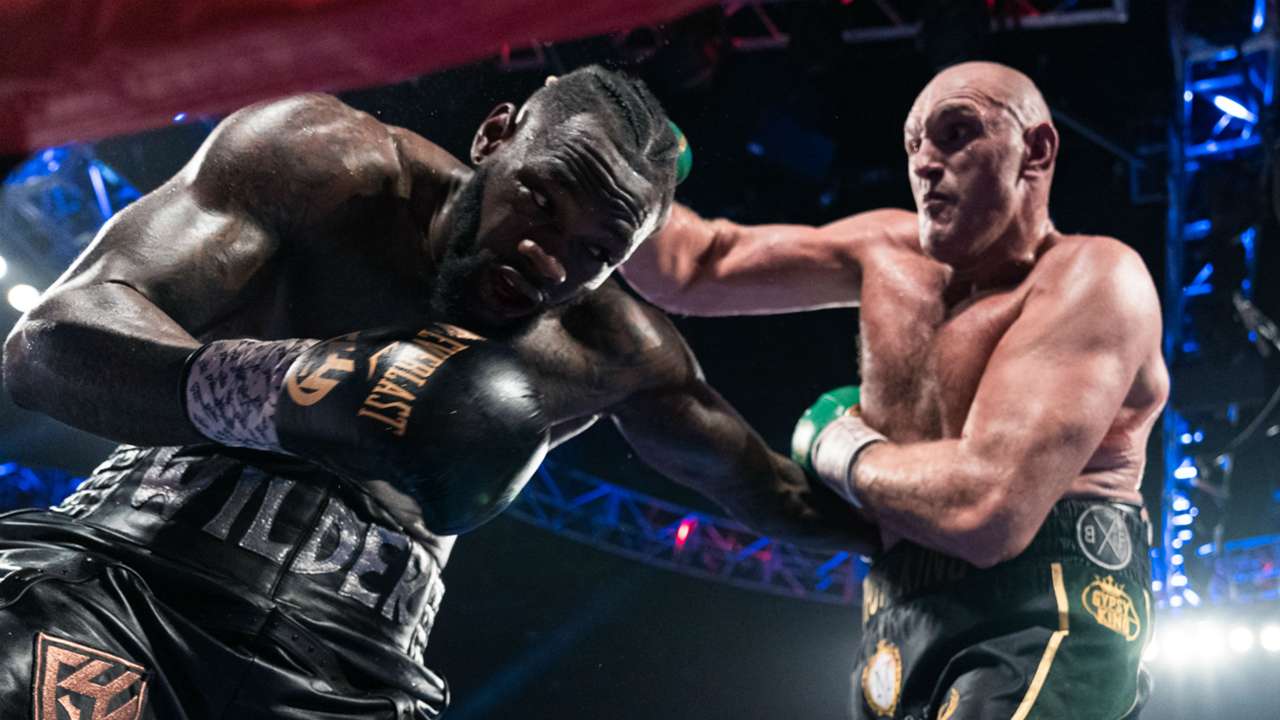 Tyson Fury has reacted angrily to suggestions he could be at fault for the postponement of his third fight with Deontay Wilder.
Fury vs. Wilder III was pushed back to October after Fury tested positive for COVID-19, leaving their scheduled date of this weekend as untenable. In Fury's mind, any accusation he had been careless should be checked at the door, as he maintains he was suitably cautious in training.
"I'm the last person to blame," Fury said, speaking to the Daily Mail. "I don't have a large entourage, unlike most world champions with all their ass-licking hangers on. Since coming back into full time camp I hadn't been anywhere other than my new house here and the Top Rank gym. Nor had my team.
"The only people whose movements I couldn't completely control were my sparring partners, who change. They came in and out of the bubble and everyone knows this town is full of Covid. I suspect we caught it from one of them."
Now, Fury says he plans on limiting those who come into contact with him as he gears up for the clash later this year.
"There were only ten of us on the team this time," Fury said. "But when we go back into camp for a month in England and another month here I will cut us to just four full time. Me, my head trainer SugarHill Steward, his assistant Andy Lee and my old pal Tim who organises my life.
"We will strictly control the access for sparring partners and increase testing. No masseur. No fitness coach. No dietician. Even my two brothers will have to wait to join me until fight week here in Vegas. I've suffered enough frustration on this roller-coaster. I don't need more, any more than I would have risked anyone else's health by coming early out of quarantine."
Comments
comments