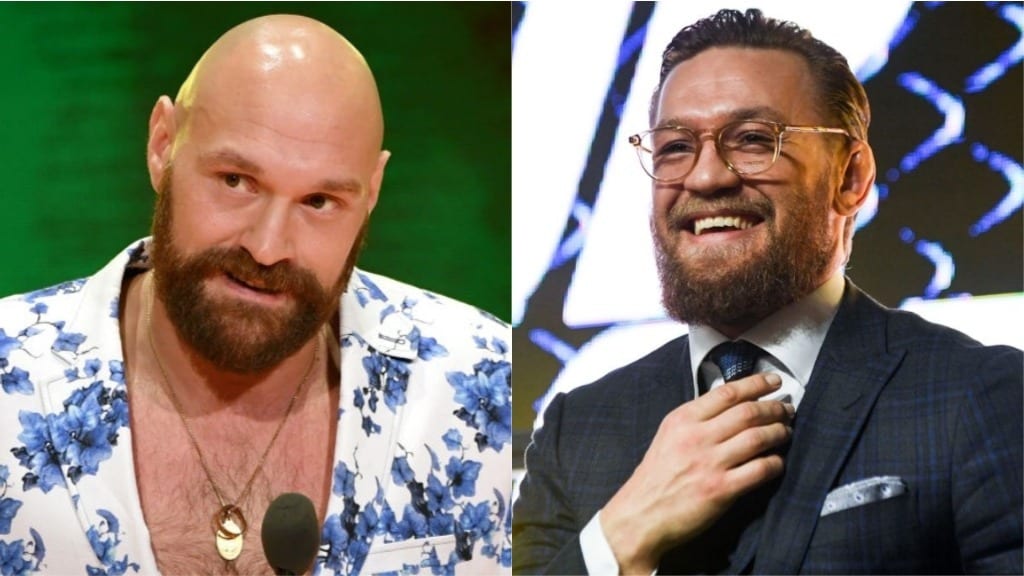 Tyson Fury believes Conor McGregor is right in taking a third fight with Dustin Poirier immediately.
McGregor was defeated by Poirier last month in the second round of their UFC 257 main event, which was McGregor's first fight in over a year. While Poirier fought well, the Irishman noted his own inactivity was a hurdle to overcome, and noted time in the cage was needed to get back to his best.
With UFC president Dana White saying McGregor vs. Poirier III was what both men wanted, and was being targeted for the summer, there was some discussion from fans as to whether or not McGregor was rushing back too soon to try and win the Poirier trilogy. In Tyson Fury's mind, however, it's that sort of attitude that's exactly what made McGregor who he is.
"Most definitely, yes," Fury said, speaking to ESPN. "He's been in the ring now, he's been active. He's had that training camp, he's going to have another training camp. Bit more activity. I think he'll get focused and do what he's got to do in the rematch.
"When it's a make or break fight, which this one will be — this'll be the icing on the cake — if he loses this one, then where does he go from there. but if he wins it, he's back up there. I think he thrives under pressure like that and providing does a good training camp and gets to the ring injury free, he should do okay."
Comments
comments