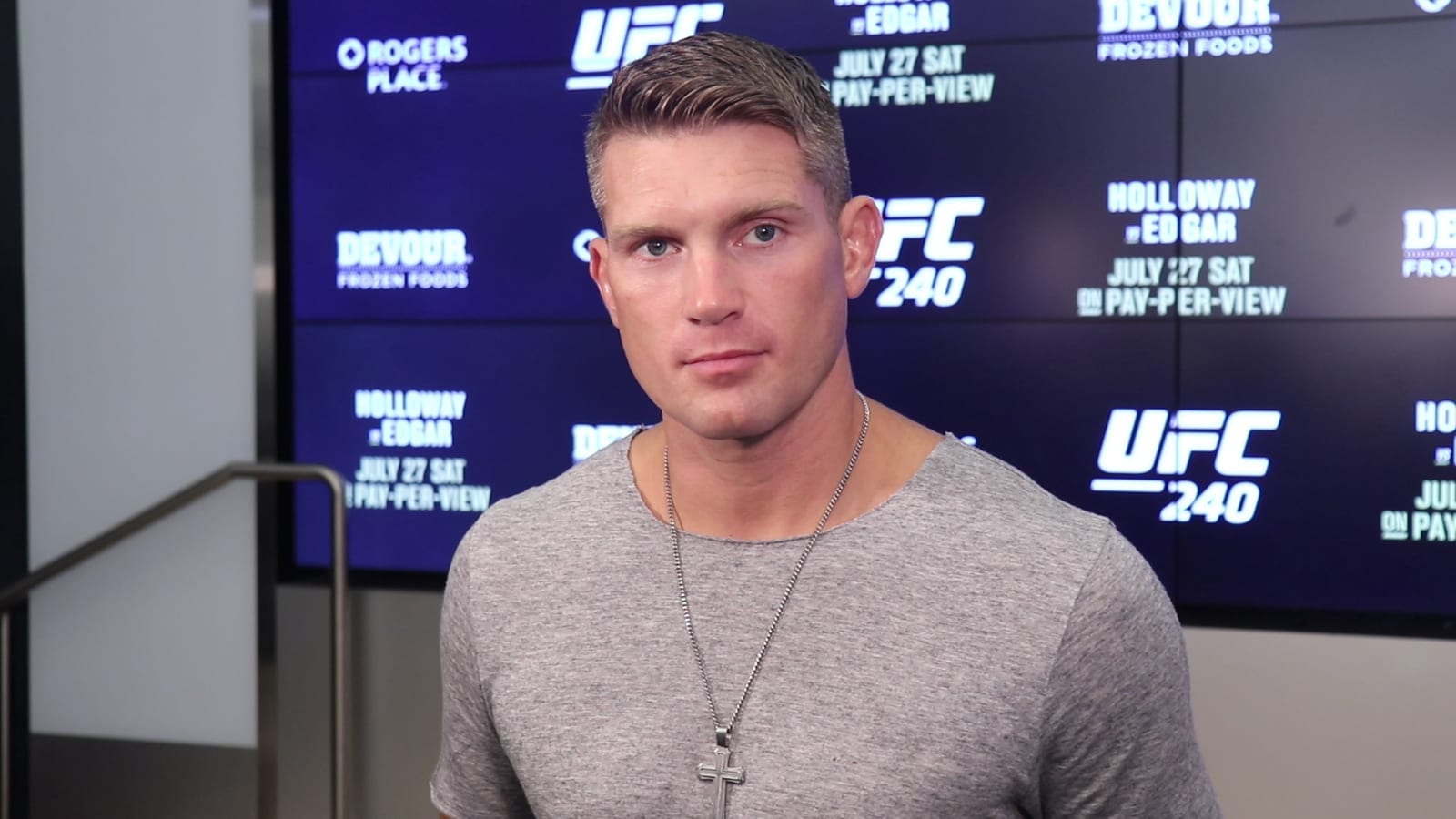 Stephen Thompson believes Kamaru Usman's dominance over the welterweight division means there's only one logical contender left for the champion.
Himself.
Thompson has been battling the 170-pound division's knack for finding itself stuck between various contender's demands as of late, and finds himself looking into the title picture with bated breath. Since winning the world title, Usman has defeated Jorge Masvidal, Colby Covington, and Gilbert Burns, leaving just two names in the top five for him to scrap with. Those two are Stephen Thompson and Leon Edwards, who fights on March 13 against Belal Muhammad.
But while Edwards has garnered sympathy for being out of the Octagon for so long, Thompson instead believes that inactivity rules him out of contention and it should be 'Wonderboy' going forth to title conversations.
"If Leon Edwards would've taken that fight earlier last year, I would have said obviously yes. He just hasn't been active in almost two years," Thompson said, speaking to Submission Radio. "The guy hasn't fought in almost two years, and it's almost like he's turning everybody down. I've called him out numerous times. There's some other guys that have been calling him out, and he's just not taking the fight. So, the only reason he was supposed to fight Khamzat was because the UFC had kicked him out of the division, out of the top five, and I guess kind of made him fight him. Said, 'hey, we'll get you back in the top if you fight this guy,' and he's like, alright. I'm kind of speculating that's how it went down.
"But I don't know, man. At this point, the guy hasn't fought in two years. Nobody in the top five wants to fight him because he hasn't been active. I mean, you hear Colby Covington talk about it as well, which makes sense. And then you've got Belal Muhammad, who – I mean, is he in the top 15 I think, maybe? But I don't see it. If he goes out there and beats this guy, yeah, okay, sure. But I don't know if he deserves a title shot at this point. I think he needs to fight somebody in the top. Myself or Jorge Masvidal or Colby Covington to get that shot, and that's just me. If that was a year ago, I would say, yeah, heck yeah, he deserves it. But now he's been sitting out for so long, it's like, nah man, you gotta have one or two more fights before."
While Thompson is open to fighting a number of names, the chance to test himself against the world champion is what drives him, and despite Usman's current success, feels he can find his own.
"I would love to fight Usman. Usman is the champ," Thompson said. "Bro, I love him as the champion, to be honest with you. He's a great fighter, great competitor, but I think I can go out there, I can win this thing, man. I told everybody in 2021 that the belt is gonna be mine. So, that's what I'm pushing for.
"Just let him know that I'm right behind him. To watch out for me. And he even said himself that one of the hardest guys in the division to prepare for is me. I'm gonna give him the hardest fight. But I'm getting better every day too. Not just with my striking, but with my wrestling, my Jiu Jitsu, and wherever the fight goes I'm gonna be ready for it. And if we fought each other, I'm gonna be the one with my hands raised. So, let's go, baby!"
Comments
comments