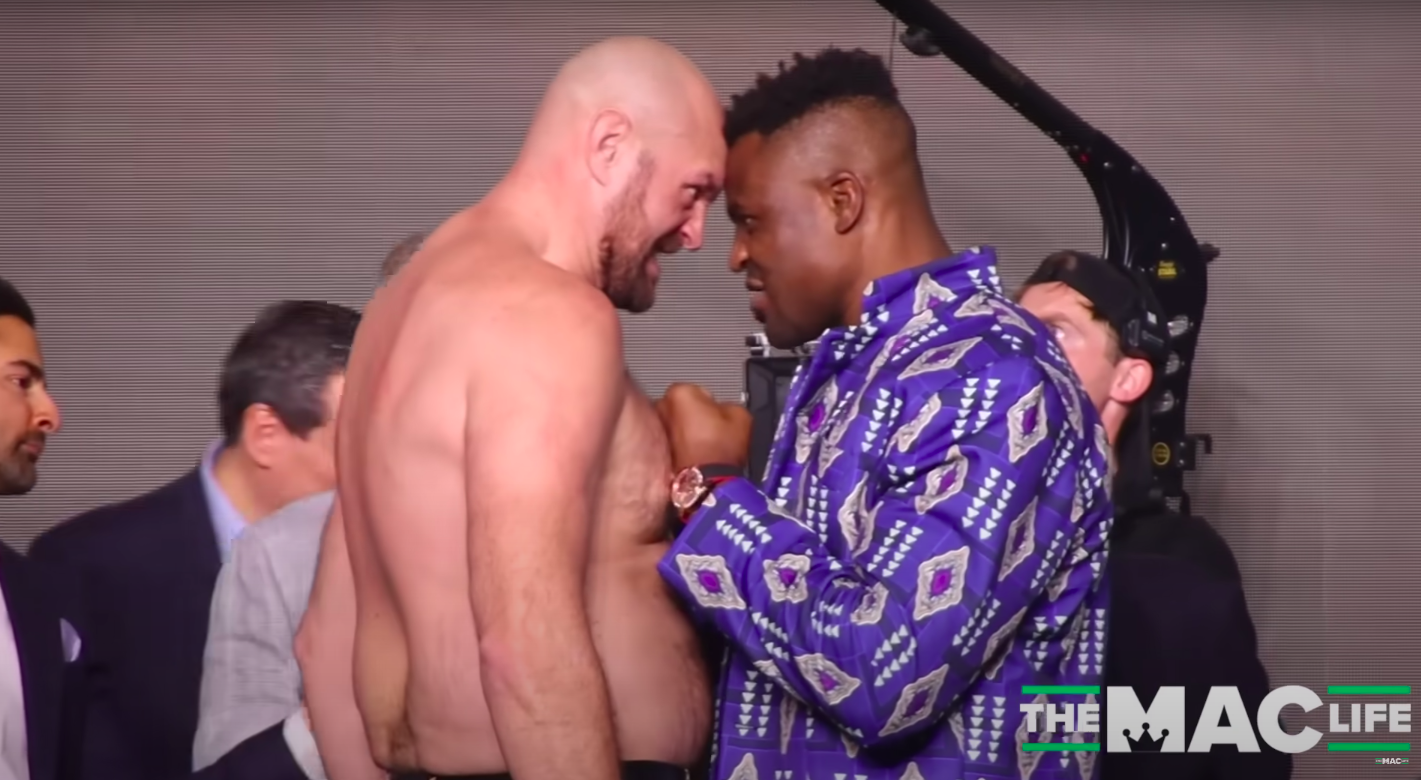 Well, that didn't go according to plan.
Forty minutes or so after Tyson Fury opened the fight with a powerful overhand, perhaps expecting the type of glitzy, box-office knockout finish to match the opulent to match the state-of-the-art venue hosting his fight with Francis Ngannou in Riyadh, 'The Gypsy King' — the undefeated WBC heavyweight champion — was stood in the centre of the ring, awaiting his fate as Michael Buffer read aloud the controversial scorecards.
Moments later, Fury's hand was raised by virtue of a close, split decision against the former UFC heavyweight champion, narrowly avoiding an upset not seen since his namesake Mike Tyson was felled by James 'Buster' Douglas in Japan almost 33 years ago.
From round three on, Fury's face told a story. There was small cut on his forehead, perhaps from an accidental clash of heads, and puffy swelling starting to develop around each eye. More than that, though, Fury's expression was obvious: he wasn't expecting to be in a fight, he was expecting to be in hard sparring session against a man not in his league, where he would only have to show up, throw a few haymakers, sing 'Sweet Caroline' to Saudi Arabia's wealthiest socialites and go home with his bank account swollen considerably.
While the payday remains the same, Fury's reputation has taken a hammering by how close he was taken by a man making his professional boxing debut.
"I felt my timing was quite off," Fury explained to Boxing King Media on Sunday, as noted by MMA Junkie. "I've been out of the ring for nearly a year — a little bit of ring rust, but it was what it was. It was far from one of my best performances. It wasn't a vintage Tyson Fury, but listen, you do what you have to do to get through and on to the next one.
"He punches hard, but it was a bit like a hunk on the back of the head in that knockdown in Round 3. Apart from that, he didn't really get me with much else," Fury said, referencing the powerful left hand that dropped him to the canvas towards the end of the third.
"You can't take anything away from Francis Ngannou," Fury added. "He's a good fighter and gave me a good fight, and that was it. I trained very well. I prepared very good, and I don't have any excuses or anything. Some days you have good days, some days you don't. You crack on and you continue moving forward."
Comments
comments