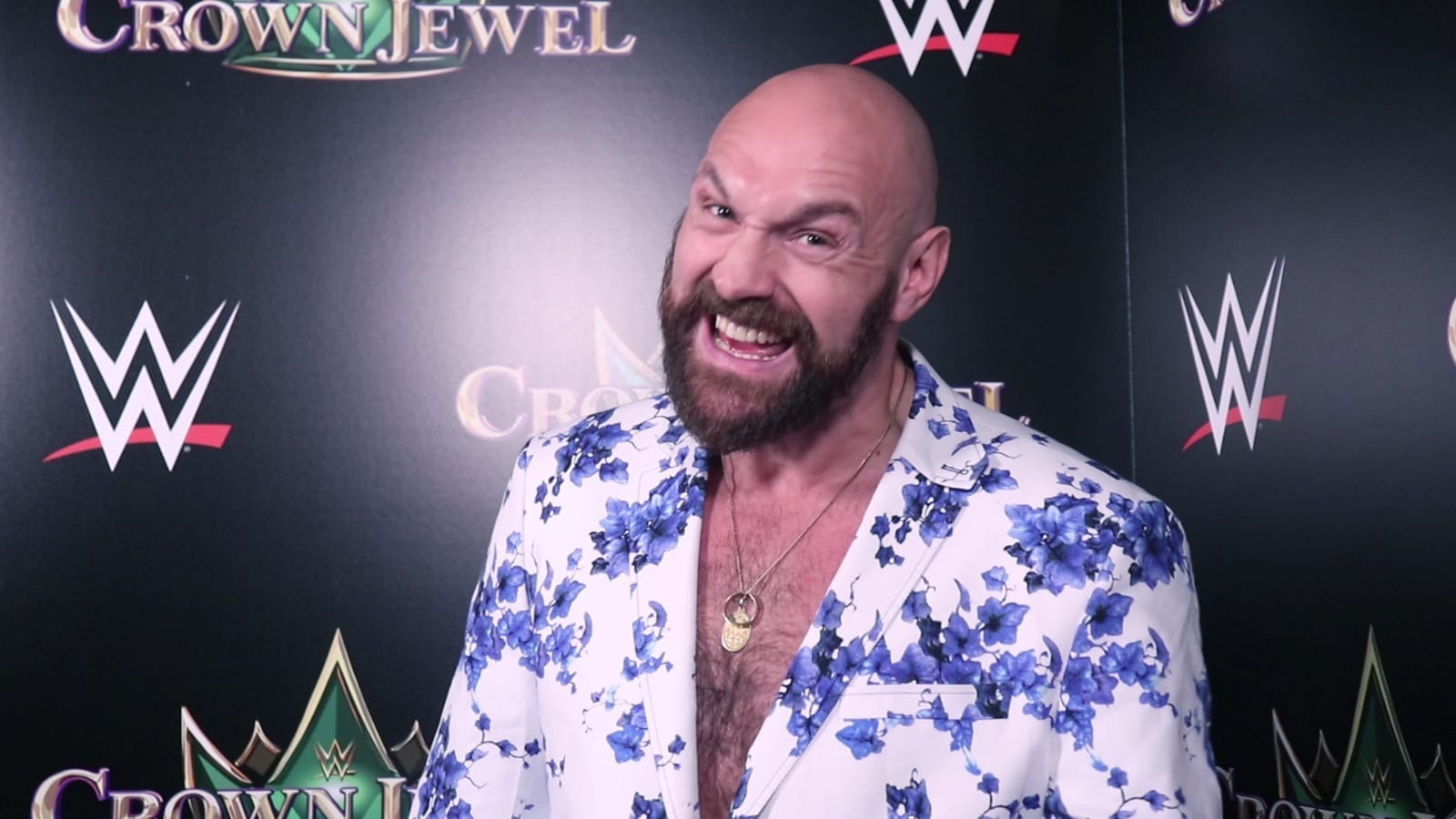 Tyson Fury has been flirting with the idea of a mixed martial arts contest recently, and while he's not quite ready to step into the Octagon, he is willing to meet one of MMA's biggest names in the boxing ring.
Earlier this week, UFC heavyweight champion Stipe Miocic said he was most interested in meeting Fury next time out, be it in a cage or the boxing ring. It took Fury, who's set to meet Deontay Wilder in a rematch early next year, just a day to respond.
"Stipe says he wants to box me, that would be a good fight for sure," Fury said, speaking to MTKGlobal.com. "After I get Wilder out of the way I'll fight Stipe in a boxing match if he wants it. It would be a big crossover fight like Mayweather and McGregor.
"I'm open to that fight so he should come and see me. It would be the same outcome for any of them, they'll all get smashed."
Miocic is far from the only UFC fighter that Fury's had a back and forth with. The boxer has previously targeted Cain Velasquez and more recently had a verbal exchange with Francis Ngannou.
While Fury's comments about accepting a fight under MMA rules should perhaps be taken with a pinch of salt, he did train alongside UFC middleweight Darren Till recently, and apparently enjoyed the experience.
"It was exciting training with Darren Till and we get on like a house on fire, he put me through a hard training session and it was really good," Fury said.
Comments
comments