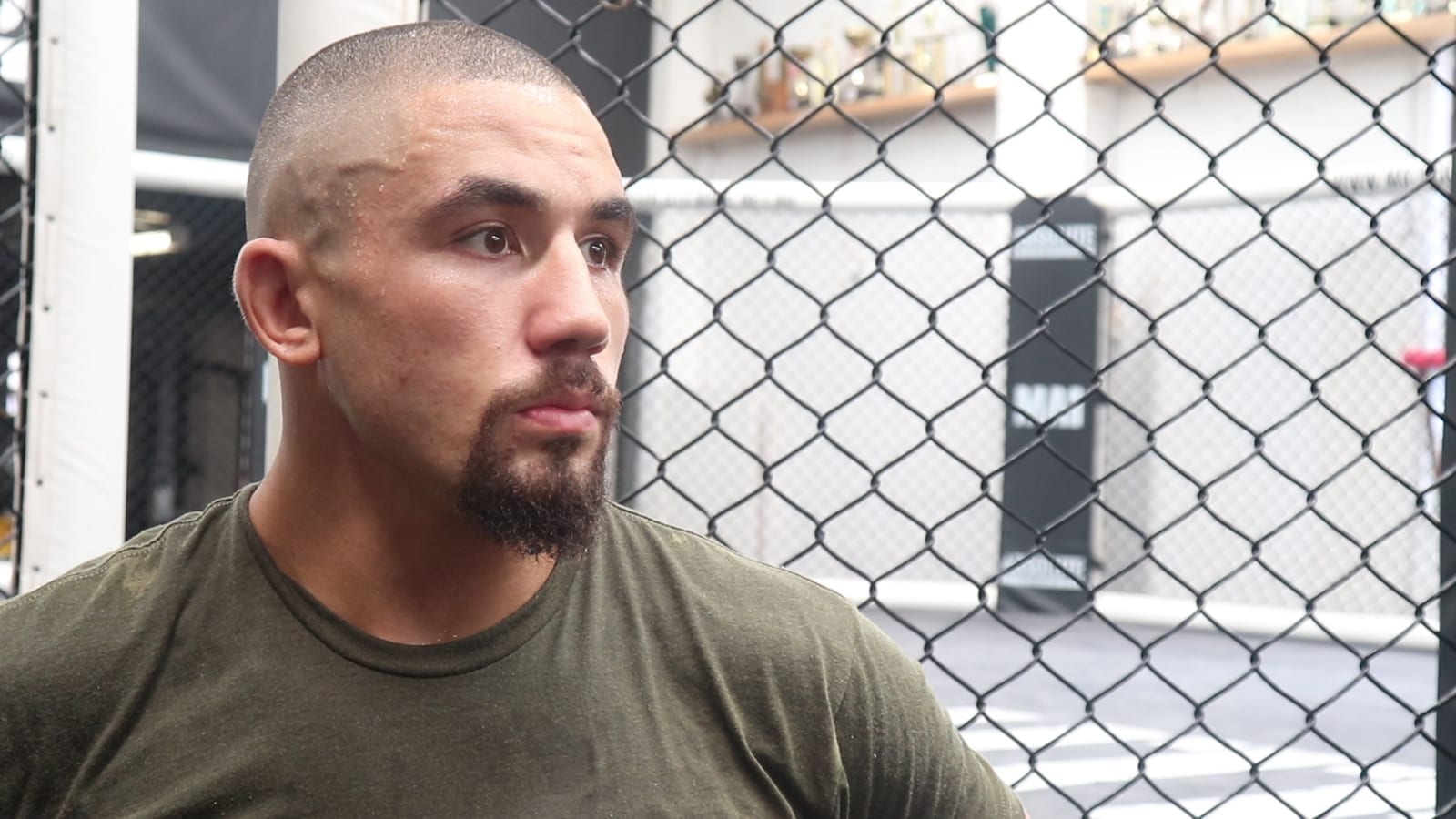 Robert Whittaker isn't usually one for calling out opponents, but as he looks to bounce back from losing his world title, he has the perfect man in mind and is making no secret of wanting to fight Darren Till.
Whittaker has called for a contest with the recent middleweight debutant ever since Till defeated Kelvin Gastelum at UFC 244. While some could take that to think Whittaker might have an issue with the Liverpudlian, in actual fact Whittaker just believes it's a chance for a good contest in a new place.
"I'm really interested in the Till fight," Whittaker said, speaking on his podcast GrangeTV. "I'd love to fight him in London, next year. We were talking about it today, a big part of fighting and doing what I do and being on the international stage is enjoying the ride. Enjoying the experience, enjoying traveling, going to new cities, going to new countries to fight. To work. To make a living. So I've never been to London, I'd love to go, I'd love to fight there, I'd love to fight Till. That's a good fight.
"It's not personal, but I want to fight in London, and he's kind of my ticket in there. So no offense Till, but let's fight in London. That'd be cool."
Certainly, Whittaker is quick to note, he has nothing but respect for Till, and enjoys the Scouser's attitude outside of the Octagon as much as inside.
"I think he's a great fighter, I think that last fight was super technical," Whittaker said. "Very smart. I like the way he carries himself. I like straight cats, I like guys what you see is what you get sorta thing. He reminds me of the characters in Peaky Blinders, so I just like him. He's just savvy. He's cool."
–
Comments
comments