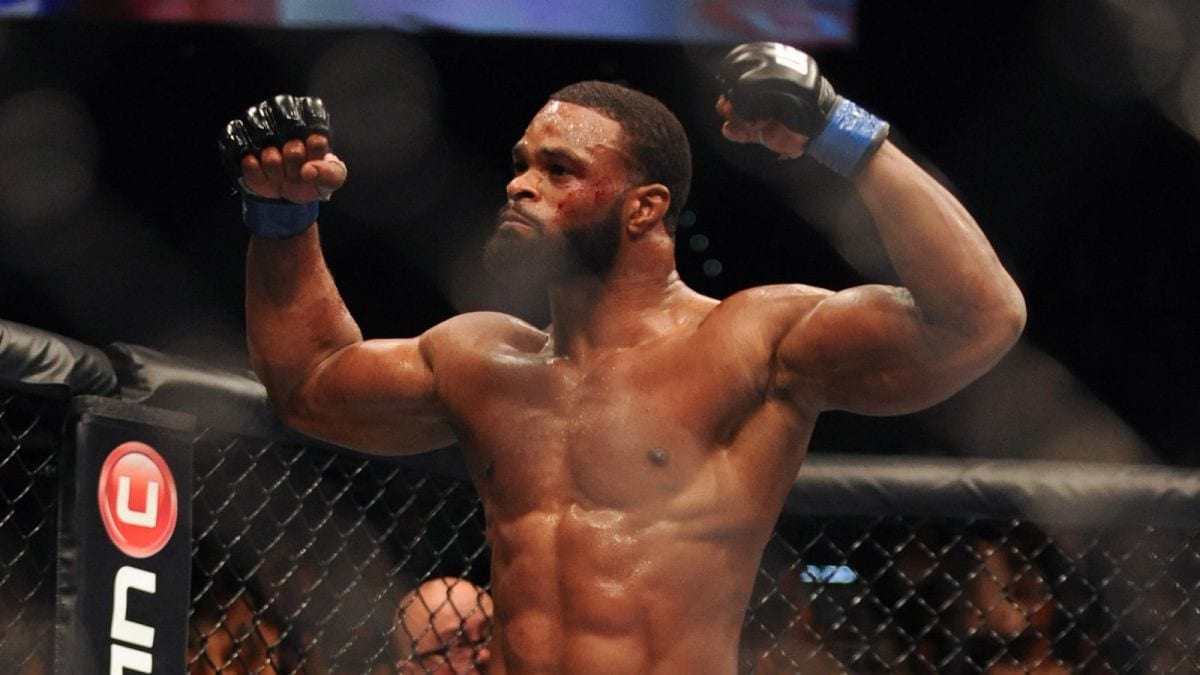 There might be a tonne of fans who were impressed with Rafael Dos Anjos' recent win over Robbie Lawler, but UFC welterweight champion Tyron Woodley wasn't feeling the same.
Before last week's main event, Dos Anjos vs. Lawler was described as a number one contenders bout for Woodley's title, meaning the 170-pound champion was watching keenly. In light of Dos Anjos' victory, many felt he was the perfect candidate to force Woodley into an exciting contest.
Apparently not.
"I wasn't too impressed with him, I'm going to be honest and I said it to his face," Woodley said, speaking to TMZ. "I wasn't too impressed with the performance. Just because people are punching and swinging, if you're punching and swinging and you're missing or you're hitting gloves and elbows, that ain't precision to me. When you're landing good powerful shots and making it count, and I wasn't really thrilled with the IQ of both guys.
"Would I be open to fighting him? Yeah. But is he the top fighter on my list? No."
–
Comments
comments