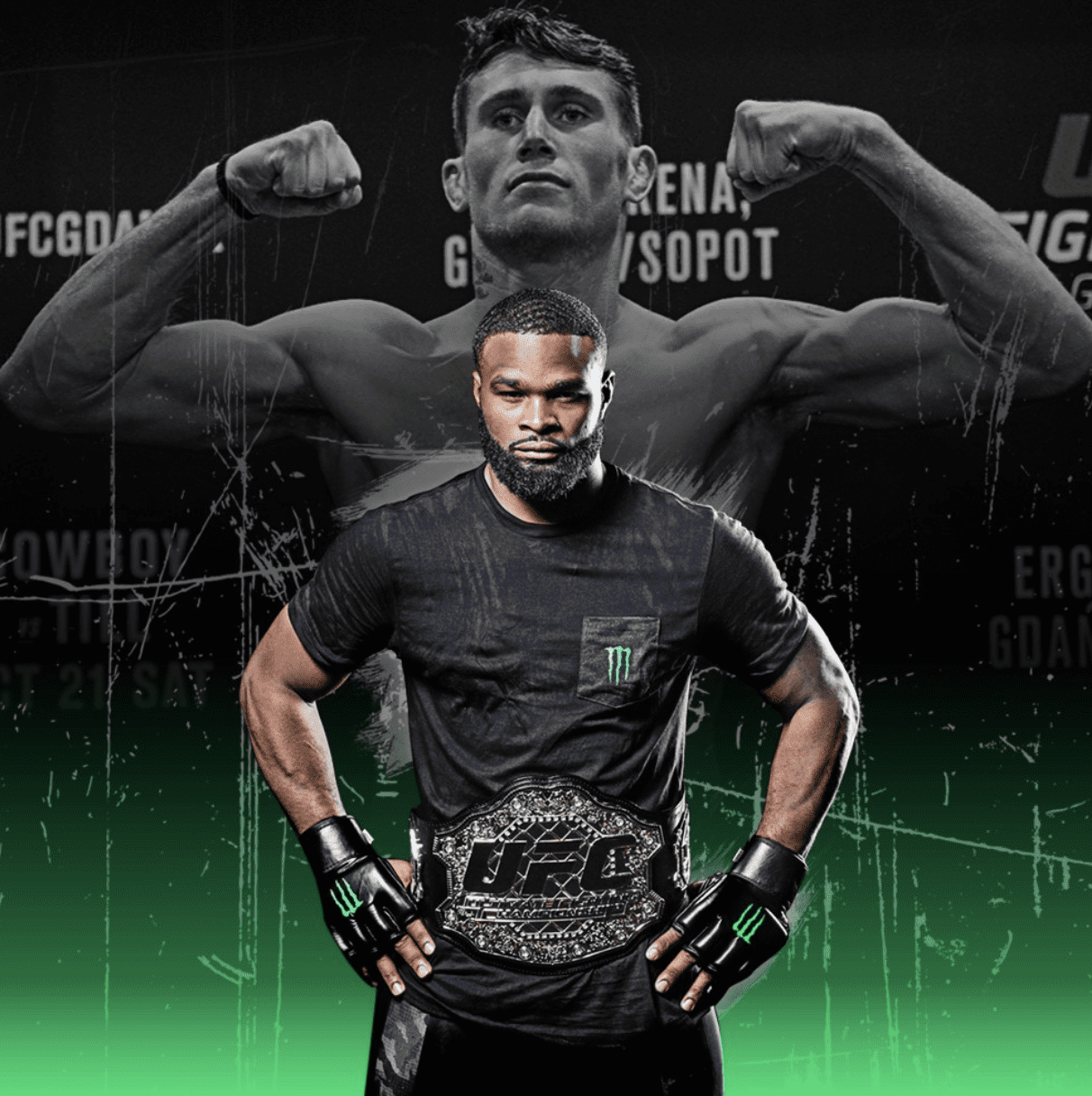 If there's one thing UFC welterweight champion Tyron Woodley doesn't appreciate, it's finding out news about his own title defenses on social media from other fighters. And yet, such is the case with his potential contest with interim title holder Colby Covington.
Last week, fellow 170-pounder Darren Till called on Woodley to accept a bout for upcoming September event UFC 228. Naturally, Woodley responded confused, raising the point that Covington had seemed the most obvious contender — particularly with their personal feud attached. Not so, Till said, as the UFC had been in touch to let him know Covington was injured and instead they wanted him to meet Woodley for the belt.
What fight? Ain't nobody offer me shit. Thought Qweefington was getting smashed next. Y'all challenger need to coordinate y'all ass whipping better! https://t.co/iRAuRm84uf

— Tyron T-Wood Woodley (@TWooodley) July 19, 2018
Bahahahhahaha this is a shit show. https://t.co/CeevIB2I7n

— Tyron T-Wood Woodley (@TWooodley) July 19, 2018
According to Till, Woodley went on to reject that fight. But today Woodley himself appeared on The Ariel Helwani MMA Show, and instead pointed out that this saga is just the latest example of the UFC not offering their champion the proper respect.
"The funny thing is the world champion, the reigning king of the Woodley-weight division, it's funny I hear everything last," Woodley said. "I should hear everything first."
Covington, who won the interim belt last month, is apparently saying that he's currently injured and needs to recover before he can return to action. For Woodley, that's merely an excuse to put off the contest so as to get booked on a marquee event which would result in a larger pay day. He also wasn't told he was fighting Covington in the first place.
"Number one, I was never formally offered Colby Covington," Woodley said. "Not only as an opponent, I was never offered him, and I was never offered a date. Somebody just told me I might have been coaching The Ultimate Fighter show, somebody told me it might be September, somebody said Colby wanted to fight in November. When the fuck did the interim champion — the interim champion means until the king comes back belt. The in the meantime belt. When did that person become the show caller and the shot caller?
"Brief me on the shit, because I don't know."
Despite Covington seemingly being ruled out, it seems the UFC still want Woodley to feature at UFC 228, and as such could pit him against the up-and-coming Till or another welterweight. Fine, Woodley says, but he's not particularly cheerful about not finding out details of his schedule from Till himself.
"And Darren Till says, 'Sign the contract'," Woodley said of Till. "What the fuck you talking about? I didn't see no damn contract. I didn't even know he was in the picture. Didn't [Till] just fake-beat [Stephen] Wonderboy [Thompson], when everyone thought Wonderboy went and beat you? And didn't you miss weight by four pounds? So I didn't know what he was talking about. Then, none of this had been brought to my attention. So he messaged me, and I find out Covington is injured and out of the fight through Twitter from Darren Till."
Comments
comments