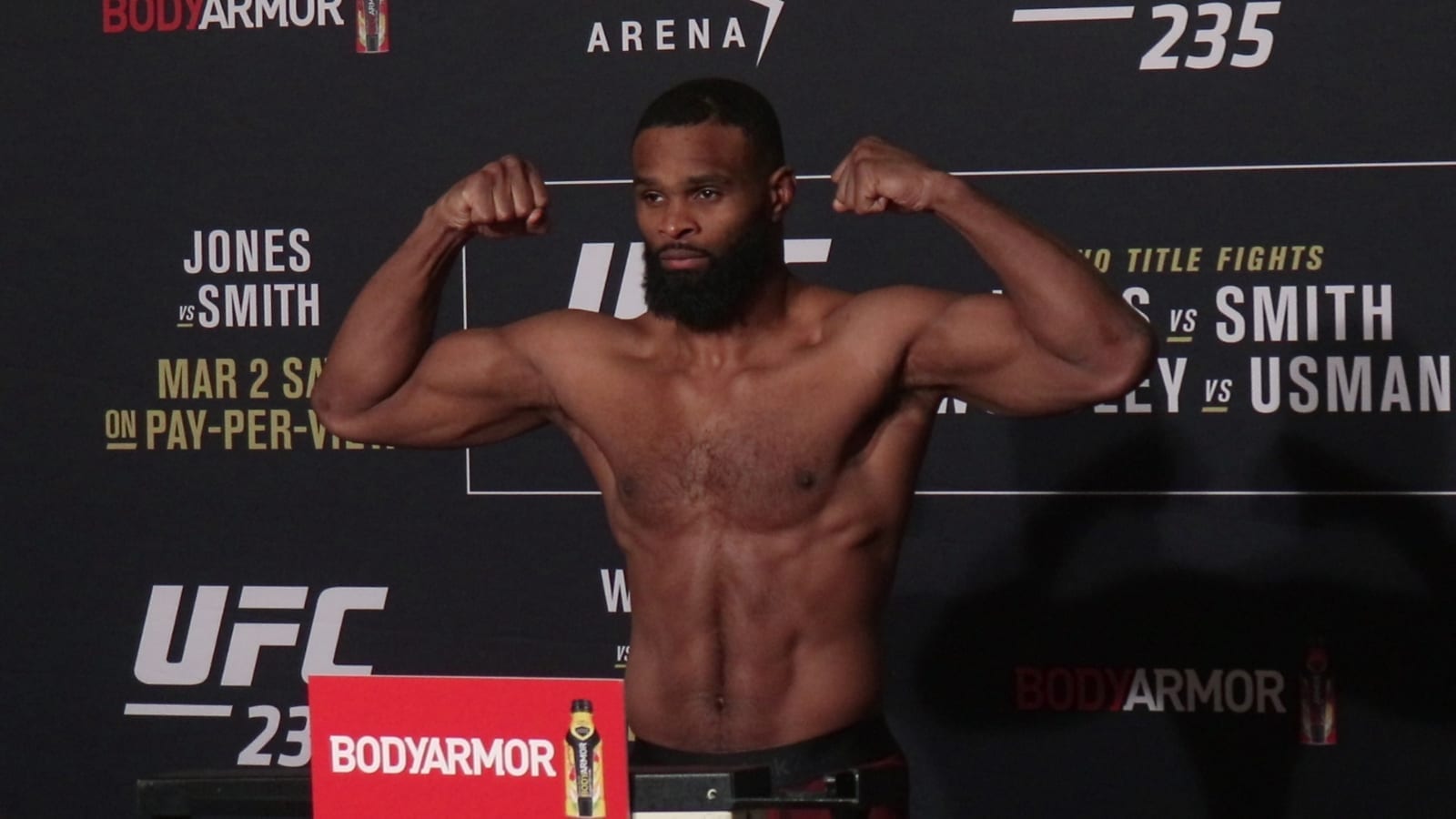 At one point in time, Tyron Woodley wanted nothing more than to meet idol and welterweight legend Georges St-Pierre in the UFC Octagon to test his skills.
Now, with St-Pierre retired, Woodley has moved on from that dream and instead found a new passion involving the Canadian — to learn from him instead.
Woodley revealed on the Ariel Helwani MMA Show that he has recently started training with longtime St-Pierre coach Firas Zahabi, and that during their first session they immediately hit off on an excellent coach-student dynamic.
After losing his world title after a long reign on top, Woodley says it's just what he needs to inspire him to get back to where he once was.
"[Zahabi] actually, with no ego, no pride, he took the time out of his day — he had fighters fighting that day — he took the time out of his day to work on the minor things," Woodley said of his first training session with the coach. "When you're at this level, it's all about the millimeters. It's not about the miles, it's not about the marathon, ti's about correcting millimeters. We just [had] an instant sync. It was like, wow, this is crazy.
"Yes people, I will be training with Georges St-Pierre," he continued. "We will not fight, that's very obvious. There's no point for me not to train with one of the greatest, if not the greatest welterweight of all time, and sharpen myself. That's something thats motivating me. I can't really act like the Kamaru Usman fight was motivating, I can't act like the Colby [Covington] fight was motivating me beyond the fact I just want to smash his face in. This motivates me, it makes me excited. I'm eager to train, I'm eager to learn. I'm excited about it."
–
Comments
comments