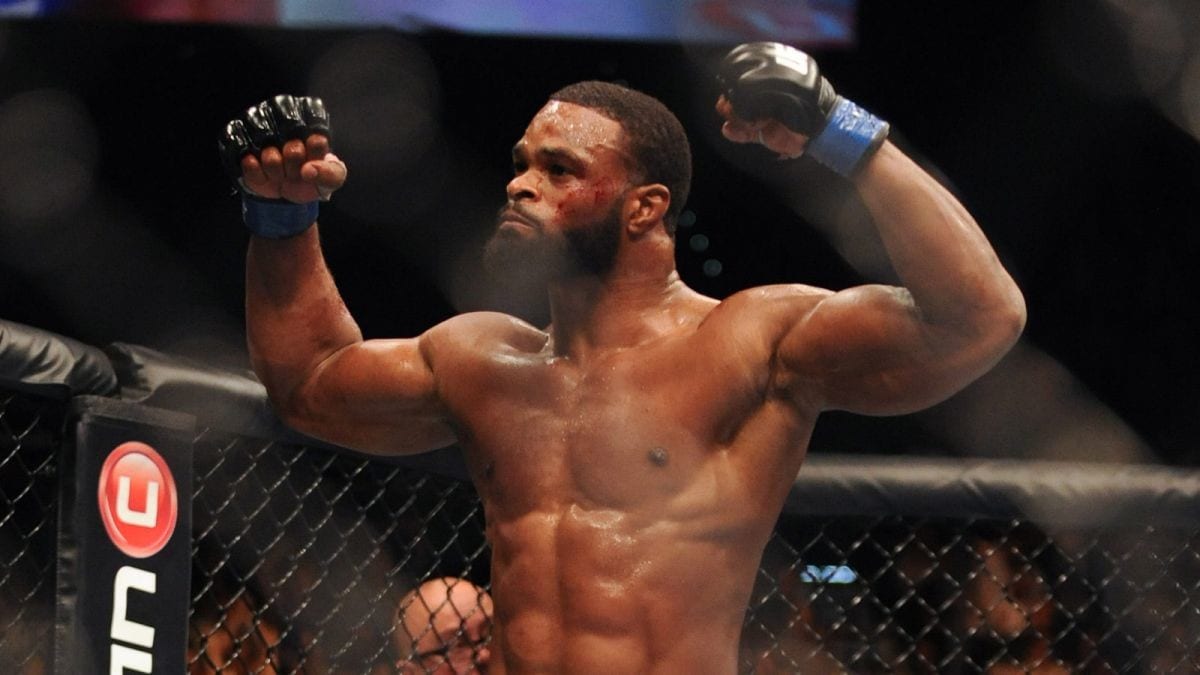 Tyron Woodley knows what Colby Covington is trying to achieve by talking in the manner that he does.
The former champion can appreciate his rival's attempts at getting more notoriety by 'playing the heel' over the past couple of years, but Woodley still maintains there is one simple fact that is letting Covington down — he's just not that good at it.
"People were complaining sometimes when I was champion," Woodley said, speaking on the Ariel Helwani MMA Show. "Now look what your ass dealing with. You got some terrible, whack-ass trash talk [from Covington], and you got [Kamaru] Usman who's just not really quick witted, so when he gets hit with the trash talk, his reply back makes it even worse.
"You know you see somebody fight, and they're fighting a lesser opponent and then they fight to their level? That's what happens when these two are talking trash. I'm looking [like], dude, it's kind of embarrassing for our division."
According to the former champion, who prior to losing the title to Usman seemed as if he was on a collision course with Covington, the clearly scripted nature of Covington's shtick only draws attention to the fact that his former teammate's delivery isn't good enough to pull it off naturally.
"Cringeworthy is not even the word," Woodley said. "It's scripted but you can't remember your.. Colby, this is for you brother, you know I'm not going to give you many words of wisdom, but if you … are gonna keep scripting this bullshit, get in the mirror — I know it's hard for you to read — but get in the mirror and try, and go line by line, practice it with different emotion, one loud, one quiet, give a pause where people can applaud or boo, and then keep going. Practice it.
"Don't get up there and go, "Madison Square G-g-g-bluh" and then say stupid stuff like you never knocked nobody out. Why would you draw attention to you? [Colby], you never knocked nobody out! Usman hasn't knocked many people out, but he's still knocked out one person. It was definitely cringeworthy, and we don't need it."
All in all, Woodley says, it makes the welterweight division — which is currently as deep in talent as it's ever been — look worse off for no reason.
"If you're gonna talk shit, make it good," Woodley said. "Make it like Conor. Make it like Chael. But if you're doing it and you look terrible, you sound terrible, you don't remember it, at least get a new hat each time, your suit game is garbage, you're making us look dumb."
Comments
comments