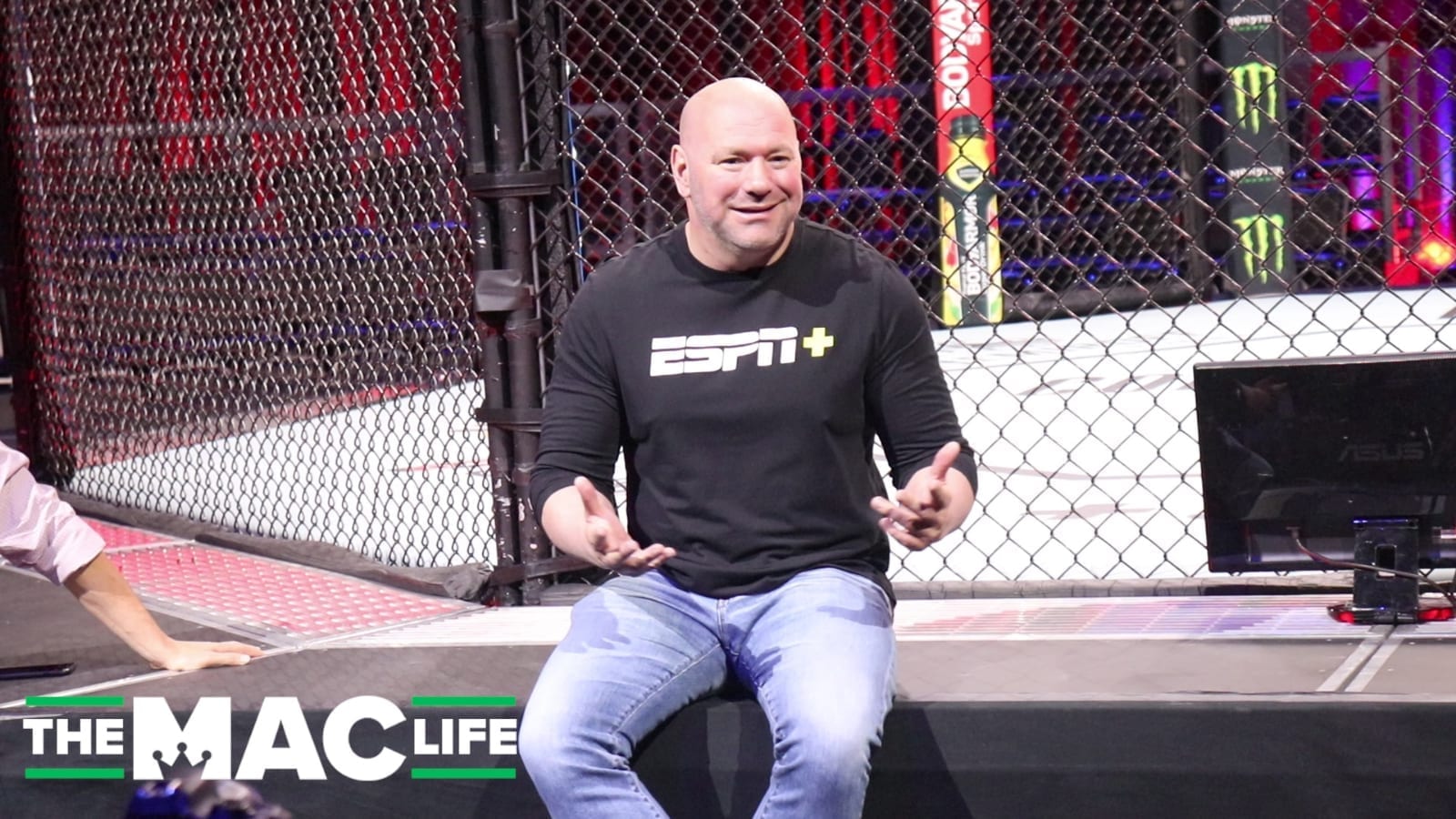 Dana White might be enjoying his Tuesday nights working on his Contender Series, but he still has a huge amount of appreciation for the reality show that got the UFC where they are today.
The Ultimate Fighter has been a staple of UFC programming since its inception in 2005, where the finale between Forest Griffin and Stephan Bonnar is considered to have been a seminal moment in mixed martial arts history. Since then, it's aired a total of 28 seasons, with it's most recent having concluded in October of last year (Robert Whittaker and Kelvin Gastelum were the coaches).
Now, despite Dana White's Contender Series proving to be a hit with fans and prospects alike, the UFC president is planning a return of TUF, as he considers it to still be a phenomenal test for young athletes trying to break into the top tier of the sport.
"[Craig] Piligian and I are working on "The Ultimate Fighter" right now," White said, speaking following the last episode of the Contender Series. "We'll figure [the timeline for the return] tonight. They're waiting for me for dinner right now.
"We're going to switch some things around, do some things different but I truly believe that "The Ultimate Fighter" is so key in building young talent," he continued. "This show is fun and guys come in but what they have to go through with cameras in their face 24/7, being away from home, being away from their families and all the bullshit, hardcore training everyday with these dream camps that are fucking built, cutting weight, staying on weight, you'll never go through anything harder than "The Ultimate Fighter".
"So if you can make it through 'The Ultimate Fighter' and actually win it, if you go back throughout history and look at 'The Ultimate Fighter' and the fighters that have come off their, it is just the greatest training ground ever for up and coming fighters. It can't go away ever."
–
Comments
comments