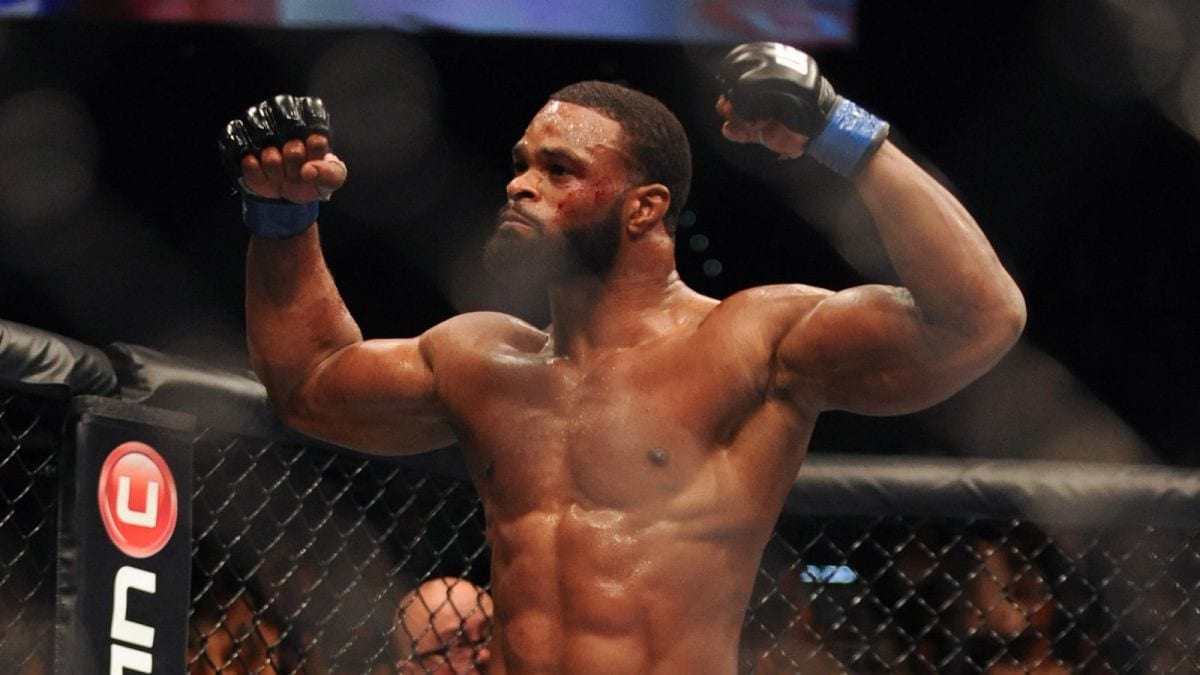 On the back of a successful surgery, UFC welterweight champion Tyron Woodley says his recovery is going well. 
Woodley has been out of action with a torn labrum since defending his title against Demian Maia in July of last year, having been deciding whether or not he should elect for surgery or try and rehab the injury. In the end, surgery won out, and Woodley has emerged successfully. Now, it's simply a case of getting the strength back in his muscle, and return to the cage.
And despite the fact he's not long out of the hospital bed, Woodley still anticipates a return sooner rather than later.
"I said this all along, to be honest, whether I have the surgery or I don't have the surgery, I expect to be back in the first quarter of the year and I still believe that's true," Woodley said, speaking on his podcast "The Morning Wood". "I'm exponentially on time with what I can do in my rehab and I feel confident. I was really, really not adamant on having the surgery, but obviously, I had the fight on July 29 and tore my Labrum in the first round of the fight and I didn't have surgery until December.
"There was a lot of movies, TV shows and obligations and opportunities that I didn't want to have the surgery for, and at the same time I was rehabbing this baby, trying to actually avoid this surgery, but then I just said, you know what, I'm old school, I don't want to be in another world title fight with this thing, I just want to know it's good."
That being said, the champion isn't exactly feeling the pressure to rush his return. Currently, it's considered that Rafael Dos Anjos is the number one contender after defeating Robbie Lawler last year — although Woodley has repeatedly voiced how unimpressed he was with the Brazilian's win. Therefore, Woodley feels, there is no determined man he's expected to face, and so he's entitled to take his time and ensure he is injury free before stepping back into a fight camp.
"There's no clear-cut number one contender anyway, so therefore, I felt like if a guy that had fought four times in 12-months, if anyone on this damn roster had time to get an injury that happened in a god damn fight, look out for number one and get that injury healed up, it's me," Woodley said. "That's what I'm doing. Now, I'm excited to be back training and you saw me shadow boxing today just a little bit. I feel like I got a workout today. I'm excited and the doctors have made me feel confident."
–
Comments
comments