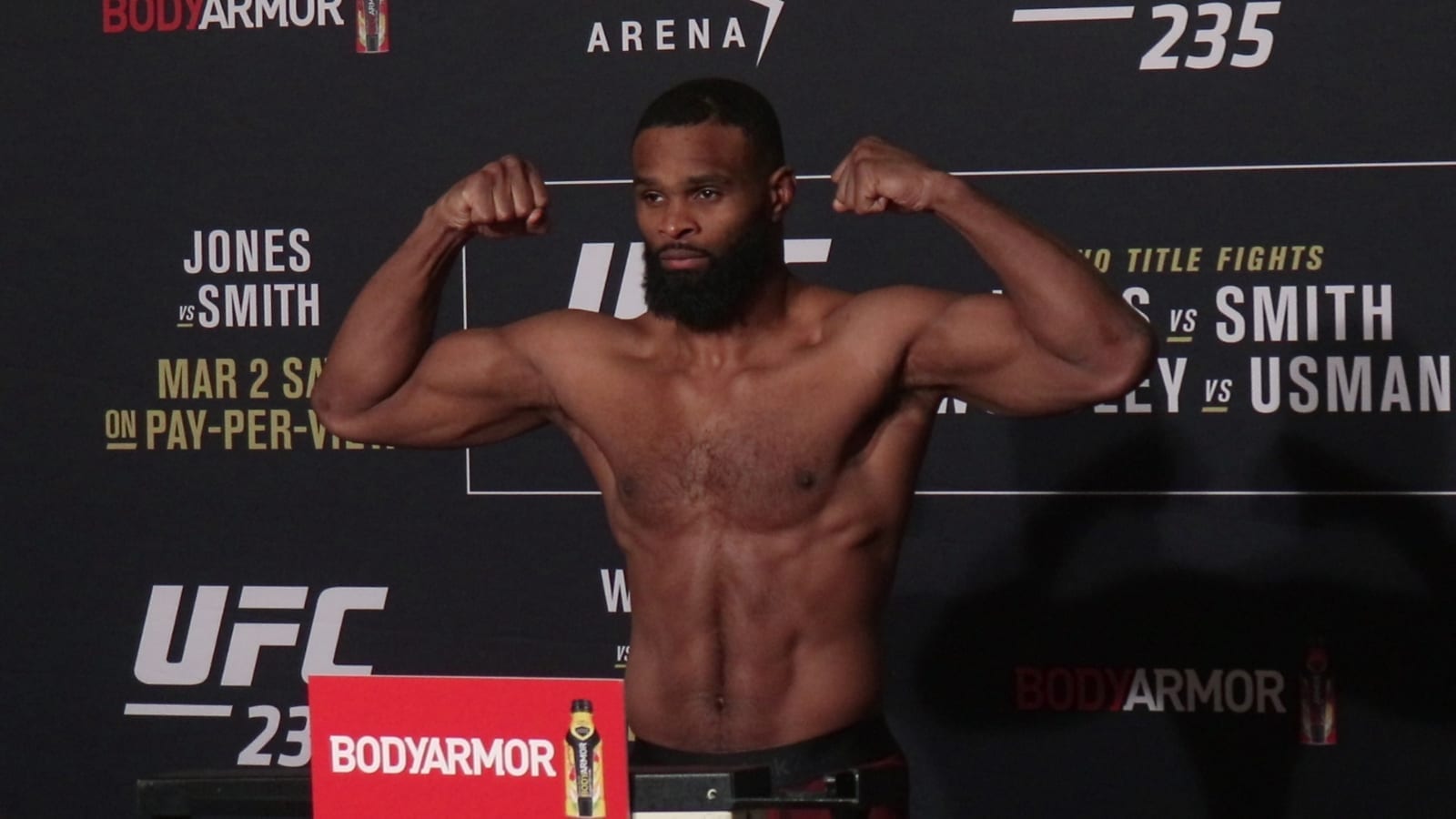 Tyron Woodley believes he's become reinvigorated and refocused in his fighting career, and has set himself some new lofty goals to complete before he walks away from the sport.
First things first — reclaiming the welterweight title he lost to Kamaru Usman last year. Following that, the former champion wants to dominate at 170-pounds again to concrete his position as the best welterweight fighter in mixed martial arts history. Once that's done, he says, it's time to look up.
"I'm just getting started. I'm not going to act like I'm going to be here until I'm 45, but I'm not going anywhere for a while. I've got a lot of people and mouths to shut up," Woodley said, speaking on Instagram Live. "And then I want to spend some time at middleweight too. I've got to clean up the division. Three or four fights in the welterweight division, and when I feel like I can comfortably say that I've wiped everybody out, then I want to go up there and see what Izzy is about.
"I'm going straight for the belt, whoever [has it]. I ain't going up to play games. I'm already a five-time world champion."
While Adesanya would have the height and reach attributes on his side if that contest ever happened, Woodley believes the middleweight champ has shown vulnerabilities in a few of his contests that should have people more open-minded to his chances.
"I don't think he's as dope as everybody is saying," Woodley said. "I think he's great, but everyone is making him out like he's some phenomenon. I've seen some exposure in the Gastelum fight — somebody I walked through. I've seen some exposure in the Yoel Romero fight. He's scared of guys with power. One thing that Yoel and I have in common — [although] not the same — is power, explosiveness. It didn't seem like he was trying to deal with that at all."
Comments
comments