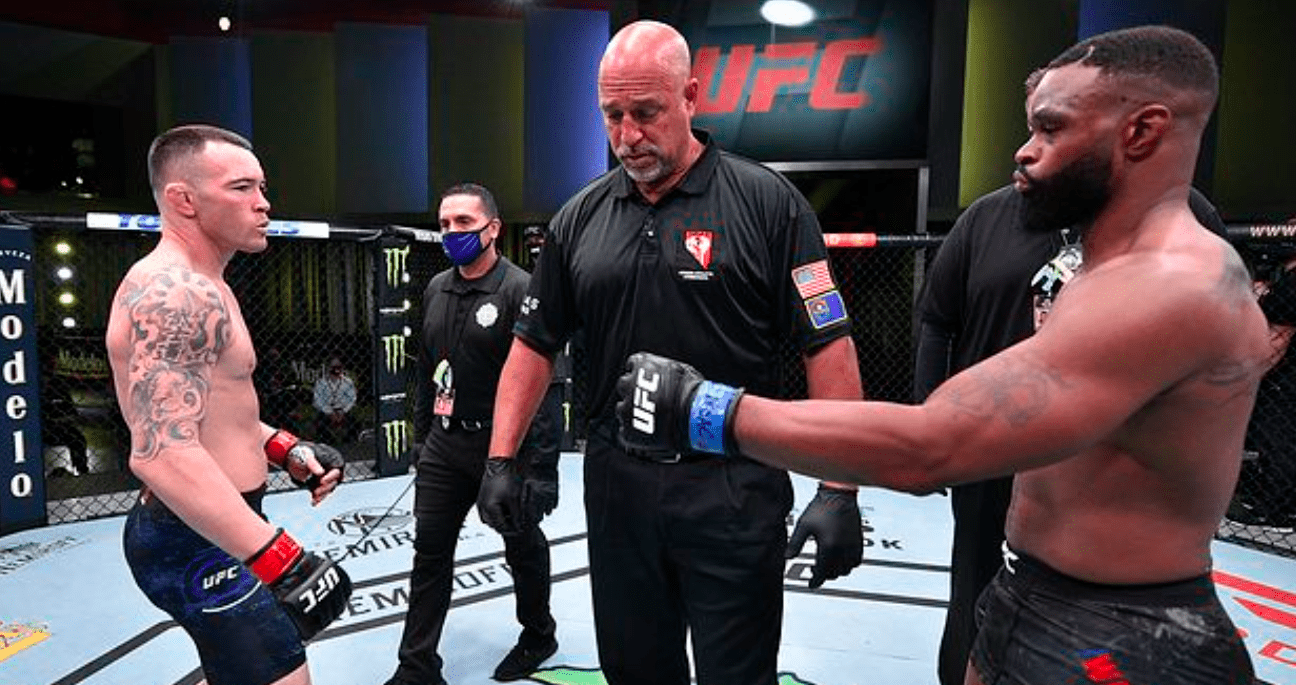 Tyron Woodley has sprung to the defence of Jorge Masvidal following his alleged assault on Colby Covington outside of a Miami restaurant.
Per reports, Masvidal is said to have sucker-punched Covington twice outside of a steak restaurant just weeks after losing a unanimous decision to him in the UFC 272 main event. Covington is understood to have suffered a cracked tooth in the incident, as well as a laceration to his wrist. Eyewitness reports indicate that Masvidal warned Covington that the attack was due to statements Covington had made about his children.
Masvidal could potentially face felony charges if Covington proceeds to press charges against his former American Top Team training partner, and the prospect of this was referenced by Tyron Woodley in a recent Instagram Live video.
"Colby Covington a hoe-hoe for trying to press charges on my dog," Woodley said, via MMA Fighting. "Fight's a fight, you just fought him in the cage and still ain't settled it by then, sh*t. Gonna have to go again, might be for free this time."
Woodley is also a former opponent of Covington's, and also entered their September 2020 bout on the back of prolonged trash talk and insults. He suffered a similar fate to that of Masvidal as he was dominated for the majority of the fight before submitting when he suffered a fifth-round rib injury.
It was Woodley's penultimate bout in the UFC and came several months before he was finished by Vicente Luque to exit the UFC on the back of four straight losses.
Comments
comments