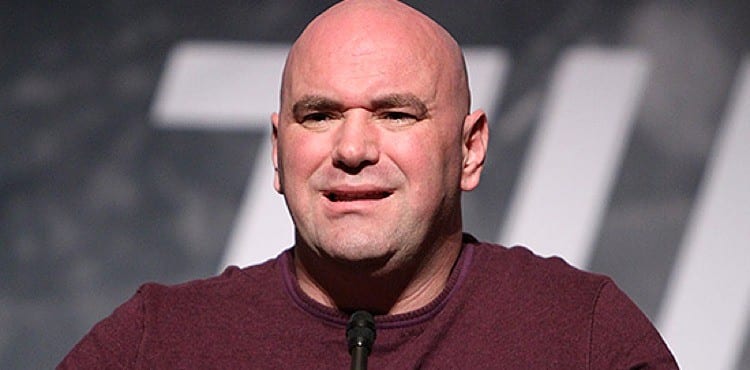 The relationship between UFC president Dana White and his company's welterweight champion Tyron Woodley has been a rocky one lately.
Woodley defended his 170-pound title in an extremely close (and some would say boring) fight at UFC 209 last weekend, a fight which prompted White to comment to the media that Woodley "did absolutely nothing" to win the bout. The champion was ultimately awarded the decision likely owing to a late surge which floored Thompson in the fifth round, the only real moment of dominance for either fighter throughout the bout's 25 minutes.
Woodley has gone on record on numerous occasions over the course of the past few months to say that he doesn't believe that the UFC are promoting him correctly, accusations which prompted White to refer to him as a "drama queen" but when asked by TMZ Sports if he had any comments on White's claims, Woodley didn't mix his words.
"Dana White thought I won the first fight but he didn't publicly come out and say he thought I won the first fight, so I thought it was a bit distasteful for the promoter to say he thought [Thompson] won the fight", Woodley said.
"That's like me coming out and saying as a fighter that I don't think he didn't do a good job of promoting the fight. Which I don't. I don't think they've done a good job of promoting me as champion.
"Have you ever heard of a commissioner going off on a [judge] for — 'Oh man, he should have never awarded that 10-8 round.' Have you ever heard that before? Why in my fight would the person do that when, in fact, the 10-8 round did not fix the outcome at all. The person that gave the 10-8 was the person that gave the draw. So why would we be making such a huge travesty on that? They should have did that in New York.
"I'm going to just fall back. I'm going to do my thing. But God damn, I'm going to be a tough dude to deal with."
Of course, Dana White couldn't resist taking the bait and retaliated to Woodley's comments.
"Tyron Woodley came out and said he was going to destroy Thompson and there would be no question he was the champ. Well guess what? There's questions again", White said.
"Let me tell you what…when you have a performance like you did at 209 and you get booed for 5 straight rounds and then people are booing so loud you can't even do your interview, you should probably just take your lumps and move on. Get your next fight as fast as you can and try to put that performance behind you.
"There's one guy around here who calls the shots and as soon as you learn that, the better off you'll be."
.
Comments
comments