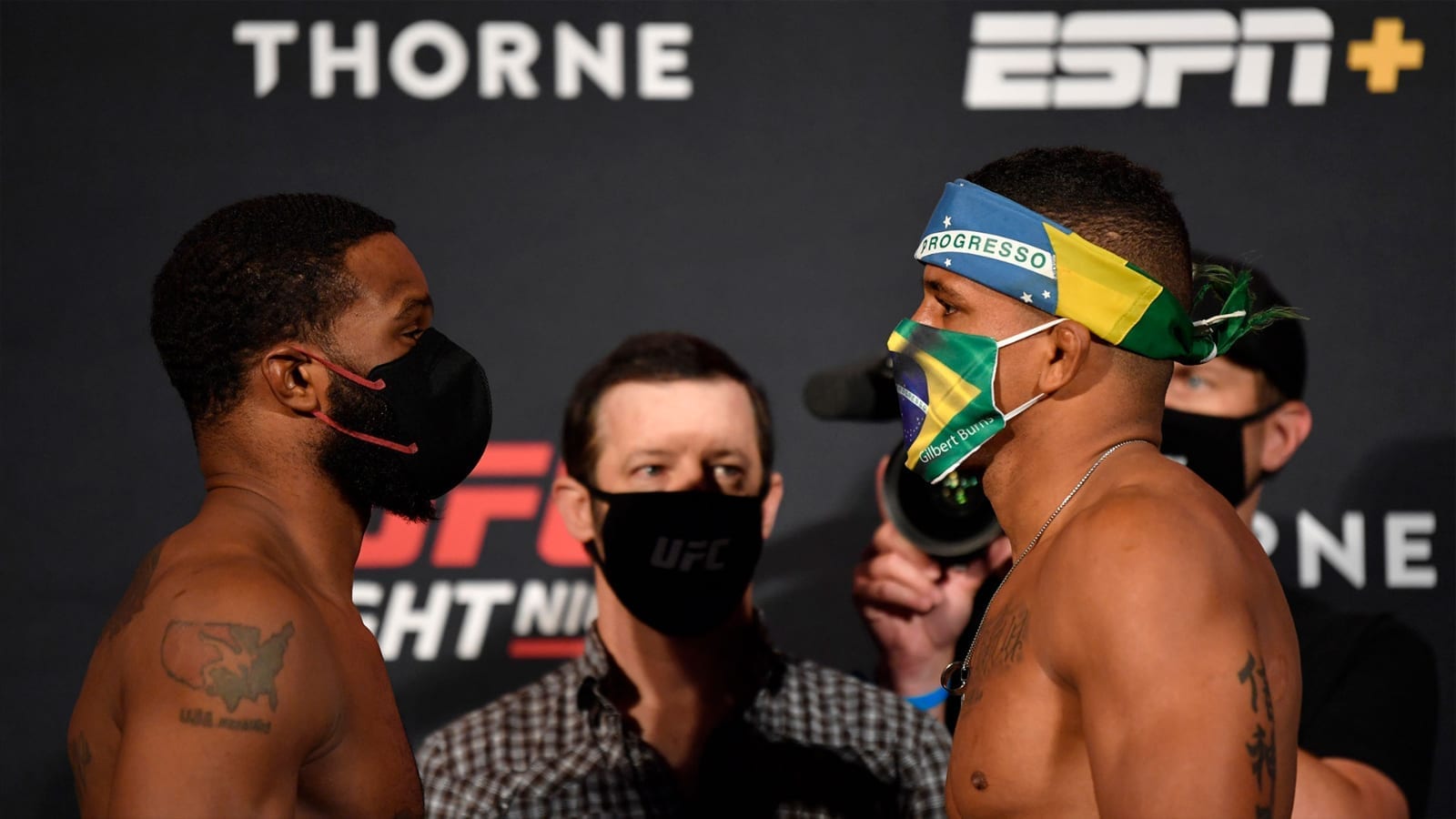 For the first time in his professional career, former UFC welterweight champion Tyron Woodley find himself sitting on two consecutive losses.
And it's not just that for the former 170-pound kingpin; in those two defeats — against the two men who tangle in the UFC 251 main event on Fight Island next week, Kamaru Usman and Gilbert Burns — Woodley didn't win a solitary round.
It is a strange situation for the former welterweight standard-bearer, who had looked so impressive in wins against the likes of Darren Till, Demian Maia, Stephen Thompson and others.
Woodley, though, isn't slowing down. The 38-year-old has targeted two more fights this year in a bid to get back to winning ways but also admits that his recent performances in the cage don't quite allow him to call his shots in the division like he used to.
"I want to fight two more times this year," Woodley said on Instagram Live as transcribed by MMA Junkie. "So we are right now in June. I feel like if I can get one on the books sometime in the near future then it still leaves me with November or December to fight again. I want to fight two more times this year. I want to just really knock out some fights. I'm excited about it. I'm ready to get back in there and get after it."
View this post on Instagram
As for who will stand opposite him, that remains a mystery for now. The potential option for a fight with Leon Edwards remains, though it is unclear if the Brit will see Woodley as being quite the same scalp that he would have been prior to the Burns defeat.
Either way, Woodley says he will happy to see what he is offered.
"I can't think of anybody off the top of my head like, 'Oh, let me fight this motherf*cker,'" Woodley said. "If you lose a fight you don't be coming out of the gate like, you ain't really in a position to call anybody out. You kind of just got to take a seat, sit down, be humble, get back on the grind, get ready to beat somebody up. But you don't really get to call the shots like that, at least I don't think you should. Some people do. You know you who are."
Comments
comments