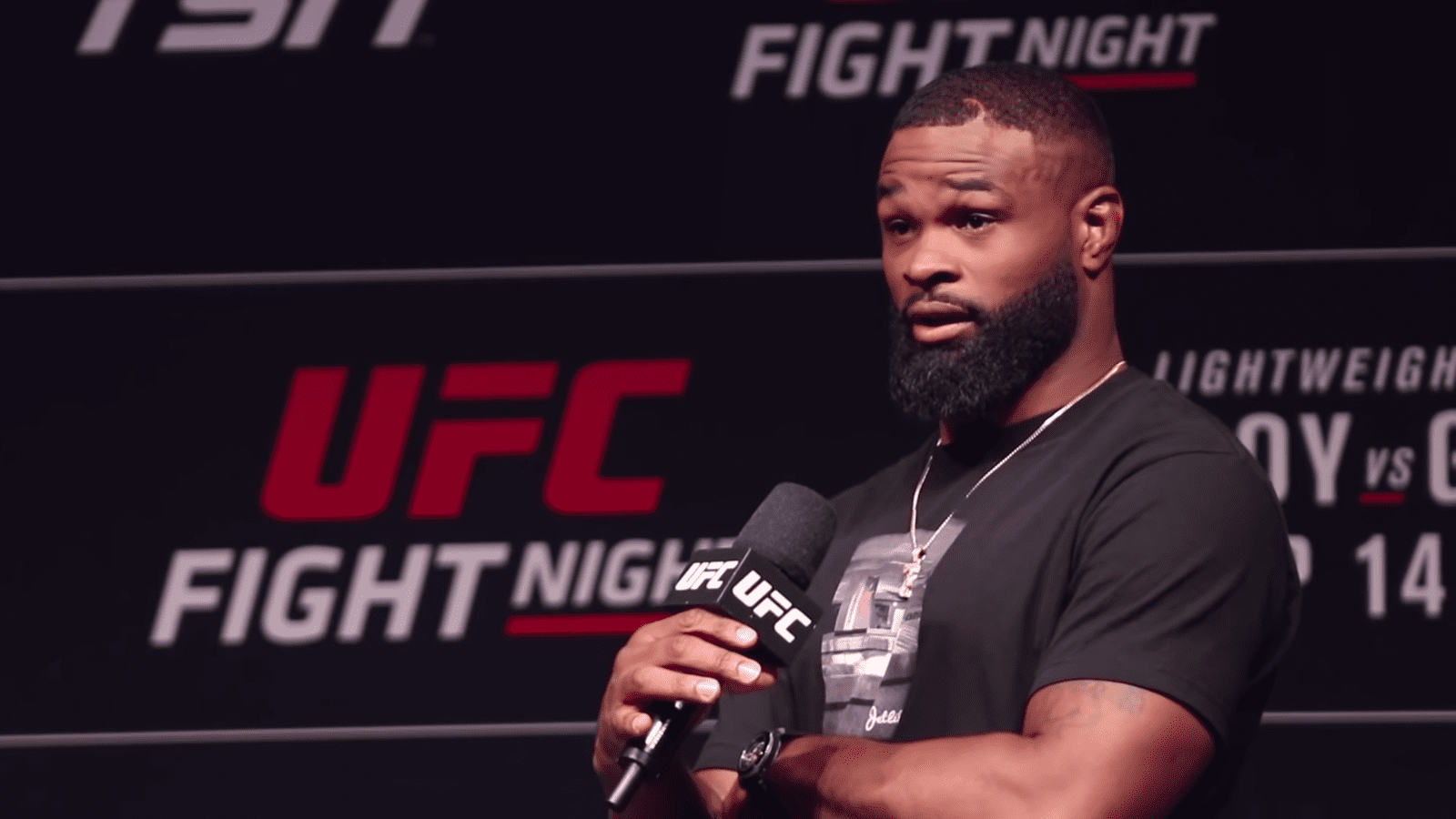 Spare a thought for Leon Edwards. 
The Birmingham welterweight, who is currently ranked fourth in the UFC's 170-pound frame, has had a hard time in identifying an opponent following his March win against Gunnar Nelson in London. Darren Till, Jorge Masvidal and Colby Covington have all dismissed Edwards as a potential challenger but the Englishman, currently in the midst of an eight fight win streak, thought he may have made a breakthrough recently when it appeared the wheels were moving on a bout with ex-champion Tyron Woodley — only for the American to join in the chorus of fighters who say they're not interested.
"I don't have to fight Leon Edwards," Woodley said to Brendan Schaub on an episode of his web-series 'The Food Truck Diaries'. "Leon Edwards is trying to build his name, and I ain't a gatekeeper for someone to build their name off.
"Why wouldn't I fight Colby [Covington]? Why wouldn't I fight Usman? Fights like that excite me. Leon Edwards, he's a beast. I covered his fights. He's really good, he's really sharp, he's really accurate, he's really humble.
View this post on Instagram
"I don't mind that, though, when somebody is really good. Like [Darren] Till was very good, that geared me up, that geared me up to get ready to go. Leon Edwards is a fight that, if I was fighting him as champion and he came up, It would be like let's go.
"It was always the passing of the torch. Like I used to be Leon Edwards; I used to be Till. Now it got to be the point where I was the guy on the throne. I had a million red dots on me. Everyone wanted to fight me, and I think a rematch with Usman makes sense, also a fight with Colby makes sense."
Woodley and Edwards remain the two highest contending welterweights not currently booked with Usman and Covington are set to clash in December, while Darren Till is now a middleweight. The American appears to be positioning himself to be first in line for the winner of the upcoming welterweight title clash, something Edwards has openly stated that he wants too.
One can understand Woodley's position but from a sheer logistical standpoint, it is difficult to see a better and more definitive match to clear up the contenders at 170-pounds than Woodley vs. Edwards. Whether we get it is another thing entirely.
Comments
comments