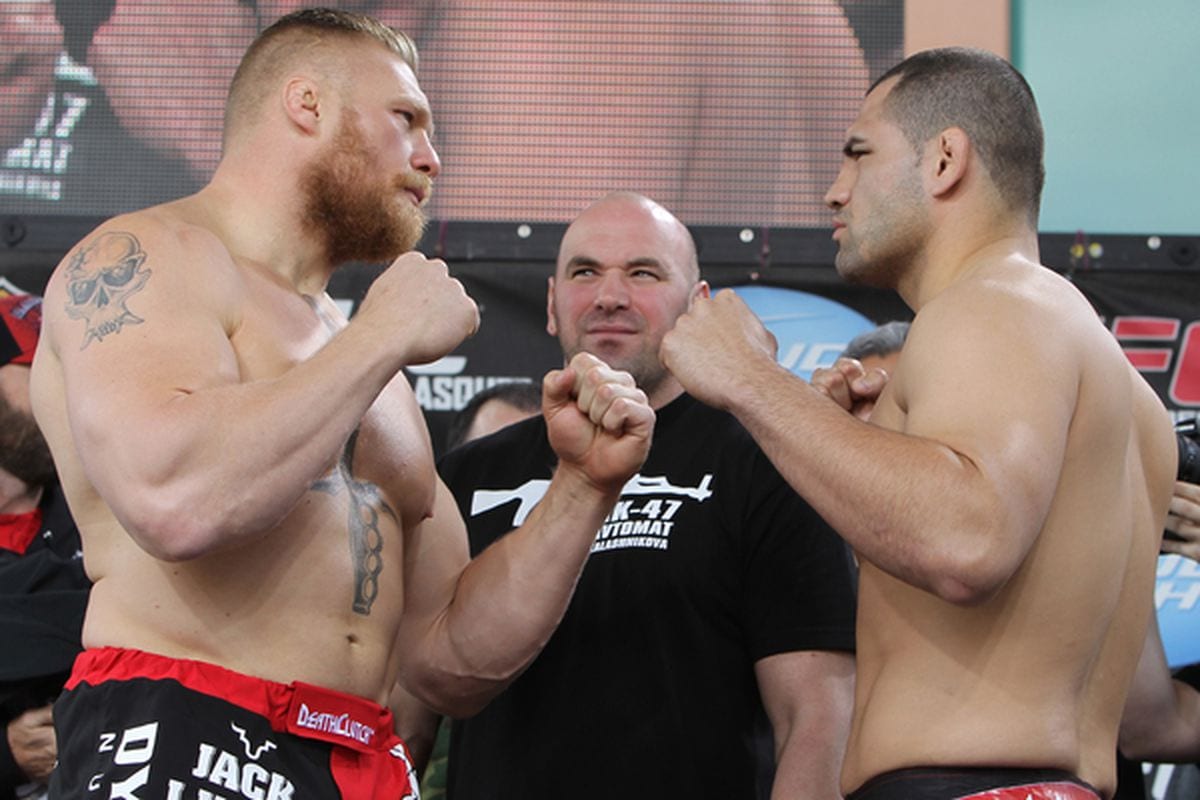 Brock Lesnar could be set for a rematch with the man who defeated him for the UFC heavyweight title many moons ago, though this time it may come in the squared circle rather than inside the octagon.
Lesnar's return to mixed martial arts was rumoured for more than a year as he was set to face then-heavyweight champion Daniel Cormier (with the two even participating in a 'shoving match') following Cormier's win against Derrick Lewis last year but with that door almost certainly closed now, reports suggest that Lesnar may well renew acquaintances instead with Velasquez at the WWE's tentpole event Wrestlemania.
Per Dave Meltzer of Wrestling Observer Newsletter, Velasquez, who made has taken part in several professional wrestling events in Mexico recently, is close to signing a deal with the WWE, with upstart promotion AEW also understood to be interested. Meltzer was keen to preach caution however, saying that just because this is the direction the WWE would like things to head it doesn't' make certain that it will happen.
If the WWE rumour is indeed true, it is thought that WWE will work towards pairing Lesnar and Velasquez with Vince McMahon reported to have given his blessing to the concept.
Lesnar lost his UFC heavyweight title to Velasquez at UFC 121 in 2010 so the storyline behind the bout would likely involve Lesnar seeking retribution for his loss to Velasquez nine years prior. Lesnar fought just twice since that defeat, losing again to Alistair Overeem and a no-contest with Mark Hunt at UFC 200.
Velasquez, meanwhile, returned from a near three-year absence in February but was beaten by Francis Ngannou in just 26 seconds.
Comments
comments