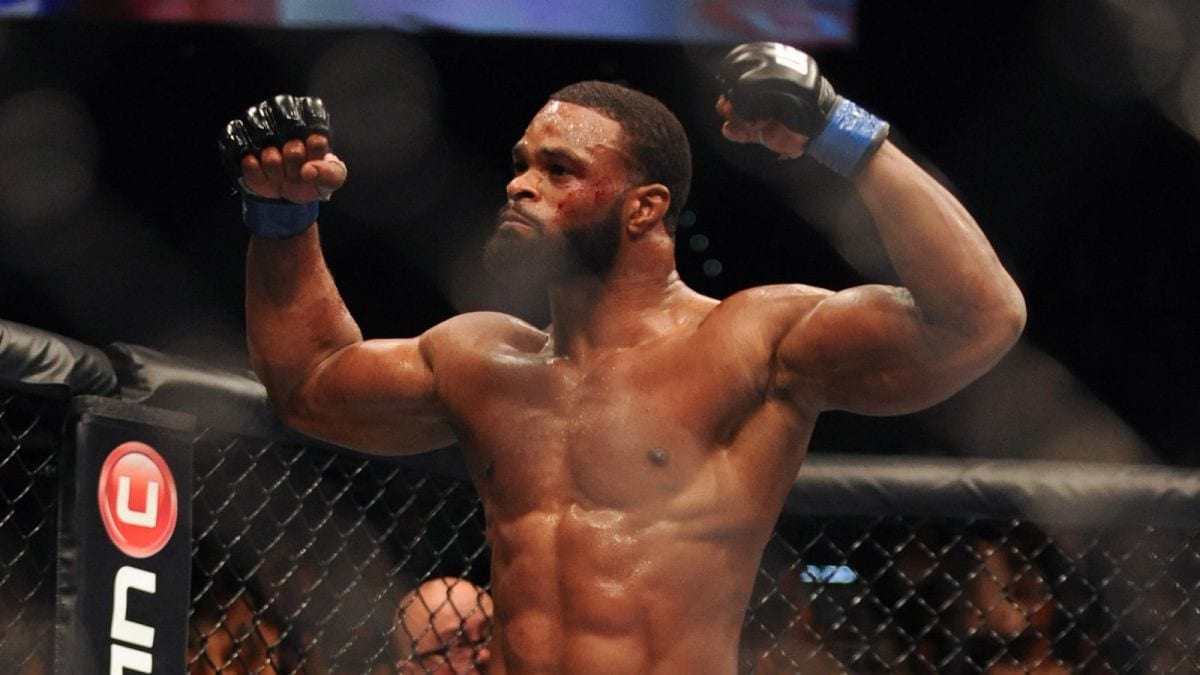 Dana White and Tyron Woodley have an odd relationship. It seems fairly frequently that Woodley will push for a fight that could earn him money, only for White to reply that Woodley won't get it.
While it's along way away from the days of Tito Ortiz and White's infamous feud, the two are far from shy about letting the public know how they're feeling about one and other at any given time. Case in point, White's recent comments that Woodley was "full of shit" for stating a fight with Nate Diaz could happen this year.
"That fight was never made, you couldn't be more wrong, he couldn't be more full of sh*t, and it's absolutely not true," White said on UFC on FOX. "It's so not true that our lawyer hit him up today and said he needs to stop saying these kind of things, because it's absolutely not true."
Unsurprisingly, Woodley didn't appreciate his bosses comments.
"I don't want people to think that I'm full of shit, as my boss said," Woodley said. "And that I'm making this sh*t up. That a fight with me and Nate was never talked about in December and has never been brought up since then — that is bullshit. It has. Did I get a contract to fight Nate? No, I did not. So, if I'm not thinking about the highest prize as a prizefighter, I am a complete idiot. I should suicide slap myself.
"I'm entitled to think whatever the hell I want to think," he continued. "I didn't say, 'Hey, the UFC has a bout agreement, we're in the process of negotiations, Dana White called me and offered me the fight.' So everyone took that and they ran through the roof with their perception of what that meant."
So now, Woodley feels the only real solution is for White to let him punch him. Naturally.
"Let's punch Dana White in the face," Woodley said, laughing. "I know so many fighters on the UFC roster may have been wanting to do this for a long time. You gotta get these hands. Can't hide behind the black suit and the promotion anymore. You gotta get this right hand."
Comments
comments