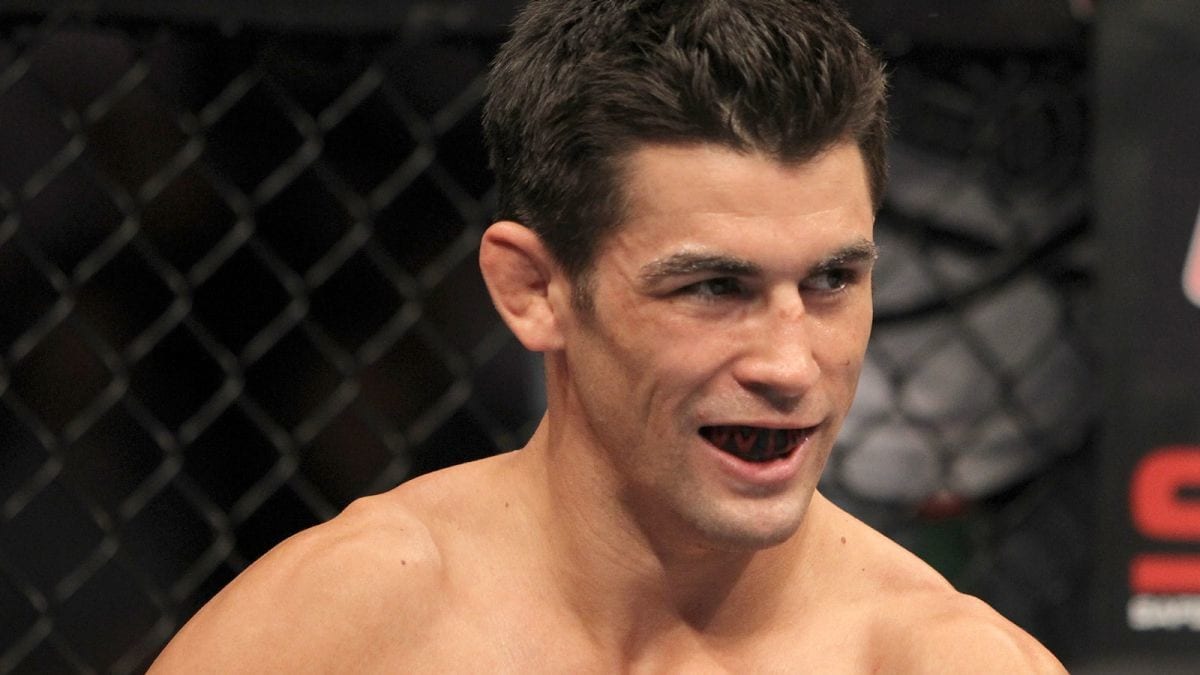 At some point this year, it seems increasingly likely we'll see UFC bantamweight champion TJ Dillashaw and UFC flyweight champion Demetrious Johnson face each other in the Octagon. But, while the — as yet hypothetical — contest promises a match up of amazing skill, not everyone is anticipating it as much as you'd think.
Former UFC bantamweight champion Dominick Cruz, for instance. Cruz hasn't been seen in the Octagon since losing his title to Cody Garbrandt at the end of 2016, having broken his arm and being kept out through injury. Now, with Garbrandt having lost the title since to Dillashaw, and with Cruz having beaten Dillashaw before, Cruz sees an opportunity to force himself back into the title picture.
Certainly, he feels it's the right step for the UFC to take. Regardless if there is a fight with Johnson in mind or not.
"I think [the championship] should be my next fight, but they play weird games where they want to give T.J. Dillashaw an easier fight because he doesn't want to fight somebody hard right after he won the title," Cruz said, speaking on Max Out with Ed Mylett. "He wants an easy fight. So he wants to fight somebody that he knows he can keep the belt a little longer before he knows he gets a really hard fight, whereas I went T.J. Dillashaw, Urijah Faber, Cody Garbrandt and then I lose the belt."
"Let's go T.J.! I beat you. Don't you want to get that back? Stop going down and looking for little baby boys at 125. Silly Dilly, that's what I call him."
According to Cruz, it's a rematch with him that Dillashaw needs in order to garner attention for the bantamweight division, not excursions to other weight classes.
"I'm sad for him. He's not challenging himself. He doesn't see the big picture," Cruz said. "There's only a few people that generate interest in this division and I'm one of them. There's no Ifs, Ands, or Buts about it, so where are you going? That's the fight people want to see.
"There's only a certain fight that create interest in this thing and he's running all over the place, anywhere but where the interest is, and it blows my mind. It blows my mind because how do you sell pay-per-views? How do you get people to tune in if you're dodging the people that generate the most of that just because you want safety?"
Comments
comments