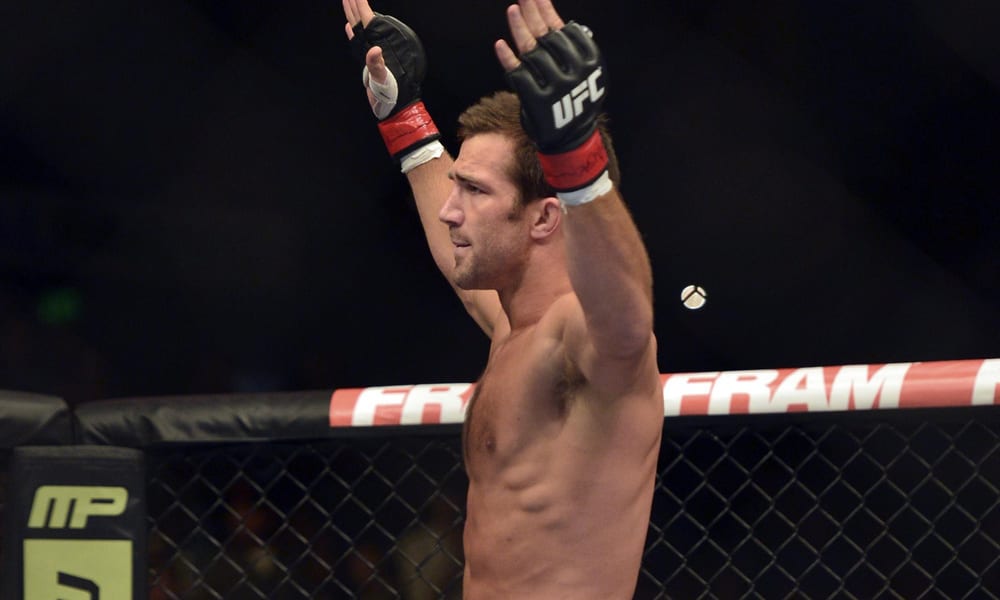 The American Kickboxing Academy has some fighters making moves. In July, Daniel Cormier will face Stipe Miocic after returning to heavyweight, and now it seems his teammate Luke Rockhold could be following his lead.
Rockhold faces Yoel Romero this weekend for the interim UFC middleweight championship, but a move to light heavyweight has appeared to have been on the cards for some time. A former champion at 185-pounds, Rockhold is notoriously big for the weight class, and seems to be prepared to head up to 205-pounds to avoid a heavy weight class.
"It never gets any easier. I'm getting older and my bones are getting thicker and it gets harder to get down to this weight," Rockhold said, speaking after his UFC 221 open workout. "Having this open workout on a Friday, it's tough. But I feel good. I've got a great team around me. Lockhart and Leith have got nutrition down to a science. I'm ahead of schedule and I'll be fine, but 205 is imminent.
"DC is moving up to heavyweight. He's not coming back, so I'll be up there soon."
Currently, Cormier is the UFC light heavyweight title, and has said numerous times he would rather vacate his title than face his teammates. So while that might be an issue to be worked out soon, Rockhold is making no bones about it — he's moving up soon.
"I've said that many times and like I said, it's imminent – I'll be up there soon," he said.
Comments
comments