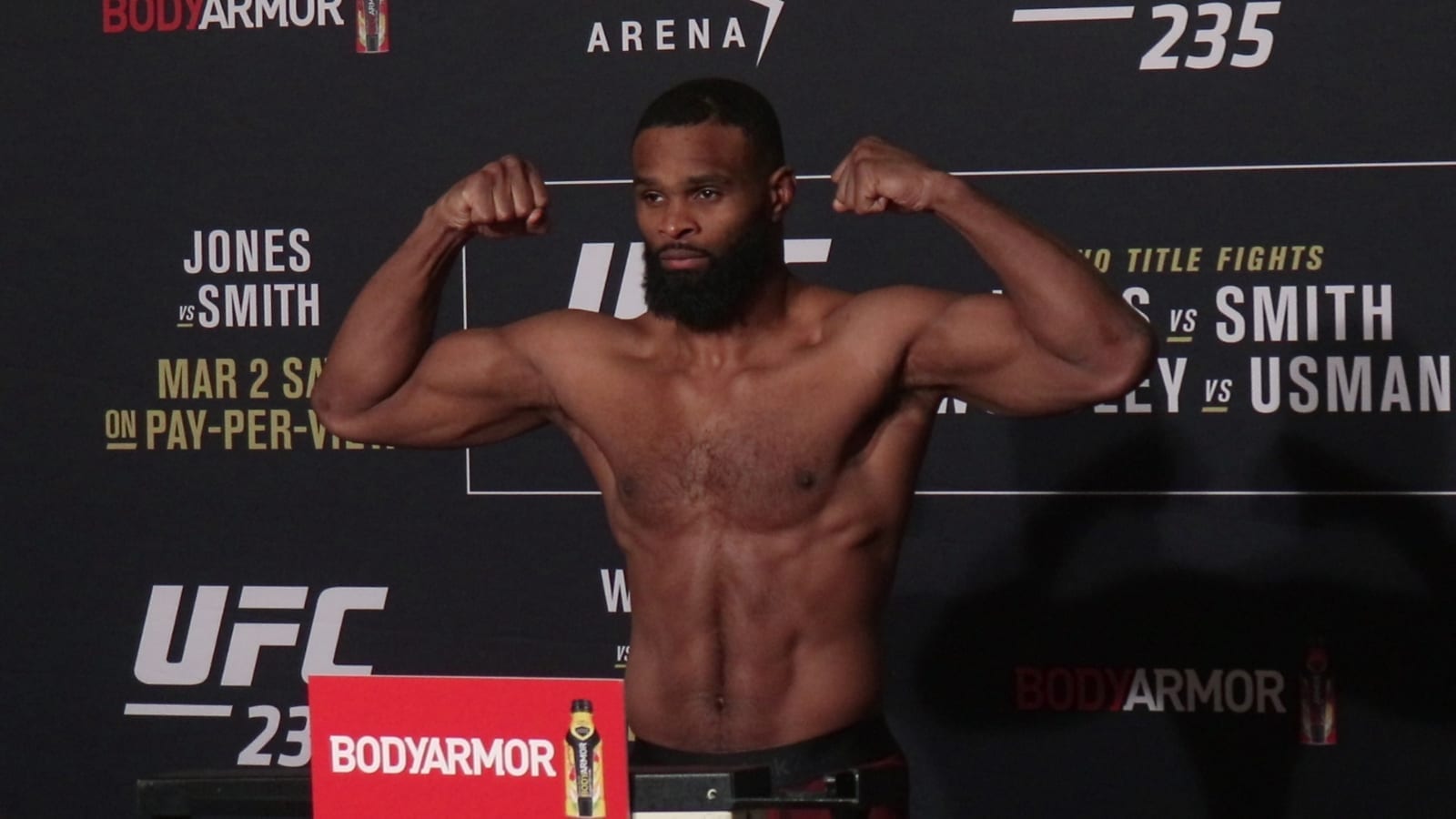 Despite being considered to be one of the most dominant welterweight champions in UFC history, Tyron Woodley's latter career didn't go exactly as planned.
The Missouri native, now 41, exited the UFC on the back of a four-fight streak of defeats (against some top competition, it must be noted) before moving to the YouTube boxing circuit where he suffered to losses in a row to Jake Paul — the second of which came via a one-punch knockout.
And while it seems certain that his days in the UFC have come and gone, the 'Chosen One' says that there is one fighter he would return to do battle with if the opportunity presented itself: former middleweight champion Israel Adesanya.
"Only thing that would get me back to the UFC, the only person I would just want to beat the f*ck out of is Israel Adesanya," Woodley said on a recent podcast appearance, as reported by MMA Mania. "I don't like him. 'Cause he cap. He was never Israel Adesanya … how do I do this. I filter myself now.
"Israel Adesanya, on TMZ, they asked me who was next up. I said, 'I like this Israel kid. He's kind of a little different but he's got some pazazz, right? His own character. He's flashy but he's a good martial artist too, so I think he's the next one to watch out for,'" Woodley said.
"This was when he first started, right? I already gave you respect. Then they asked me who do I want to fight. Whoever's at the top. So, you're at the top, my brother. That's a salute. I never wanted to fight Nick or Nate [Diaz] or [Michael] Bisping or Conor [McGregor] or Georges [St-Pierre] because I thought they was weak, easy or they was wack. I thought they was the best. To be the best, you got to beat the best."
Comments
comments