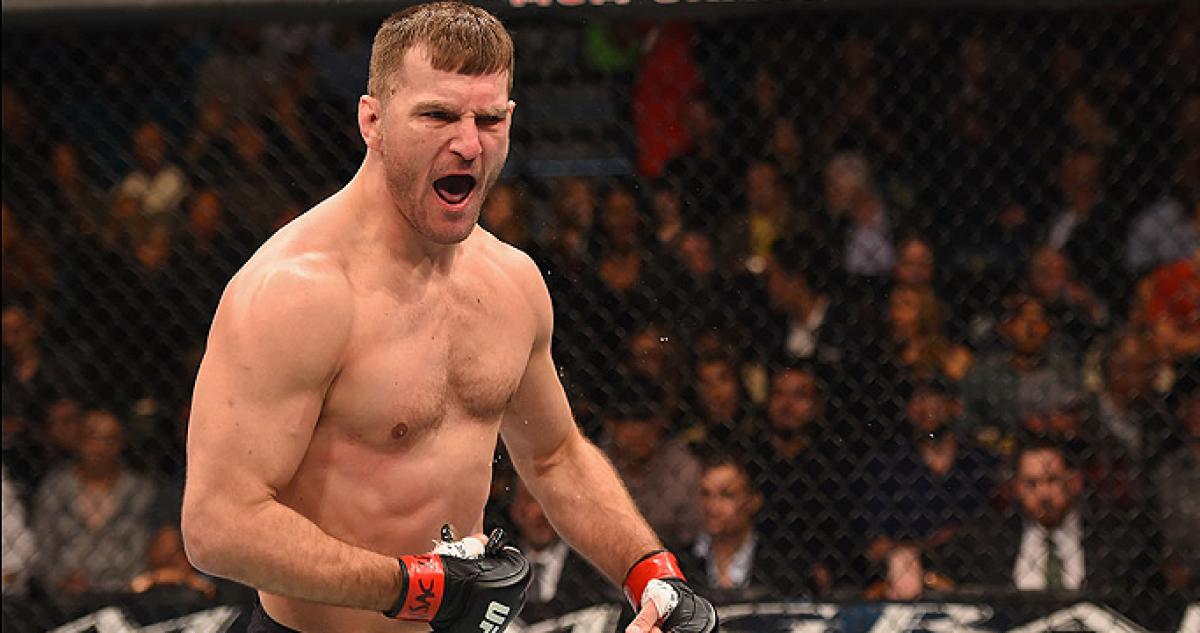 If there is one man on the planet who knows the risks posed by sharing an Octagon with Jon Jones and Stipe Miocic, it is Daniel Cormier.
Cormier, the now-retired former two-division UFC champion, has spent a cumulative total of close to 90 minutes in competition with both Jones and Miocic across five separate fights. As such, 'DC' knows more than most what goes into gaining any type of advantage over both adversaries in a competitive environment — and speaking on his YouTube channel, as noted by MMA Fighting, Cormier says that a little birdie has told him that Miocic is in exceptional shape ahead of his fight with Jones later this year.
"I think the best Miocic is in the mid-240s and he's saying now that he's back around that weight," Cormier said of his former foe.
"I spoke to someone in the Miocic camp and they told me he's never looked better," Cormier added. "He looks huge, he looks big, he looks strong. Now, is that gonna be enough? I don't know. I'm just giving you this information. I'm pulling the curtain back so you guys can understand that expect the Stipe Miocic from the title run opposed to the guy we saw later. The small guy, the skinny guy."
Cormier also explained that there is something different about Miocic; something that separates him from his peers.
"Stipe Miocic isn't a guy who lives a big life publicly but he carries that chip when you start to doubt him," he said.
"I remember sitting at press conferences with Miocic and he would say these things like that. 'Okay, doubt me,' and he would almost smirk because he knew what most in the public didn't know," DC said. "The way he was training, the way he was preparing, and his intent in the fight. Obviously, he beat me two times back-to-back when he was saying those things and I would almost brush them off because you take his personality and you take him for granted. You forget he's one of the most dangerous men on the planet. But again, he's carrying that chip."
Stipe Miocic fights Jon Jones in the UFC 295 main event in New York's Madison Square Garden on November 11.
Comments
comments