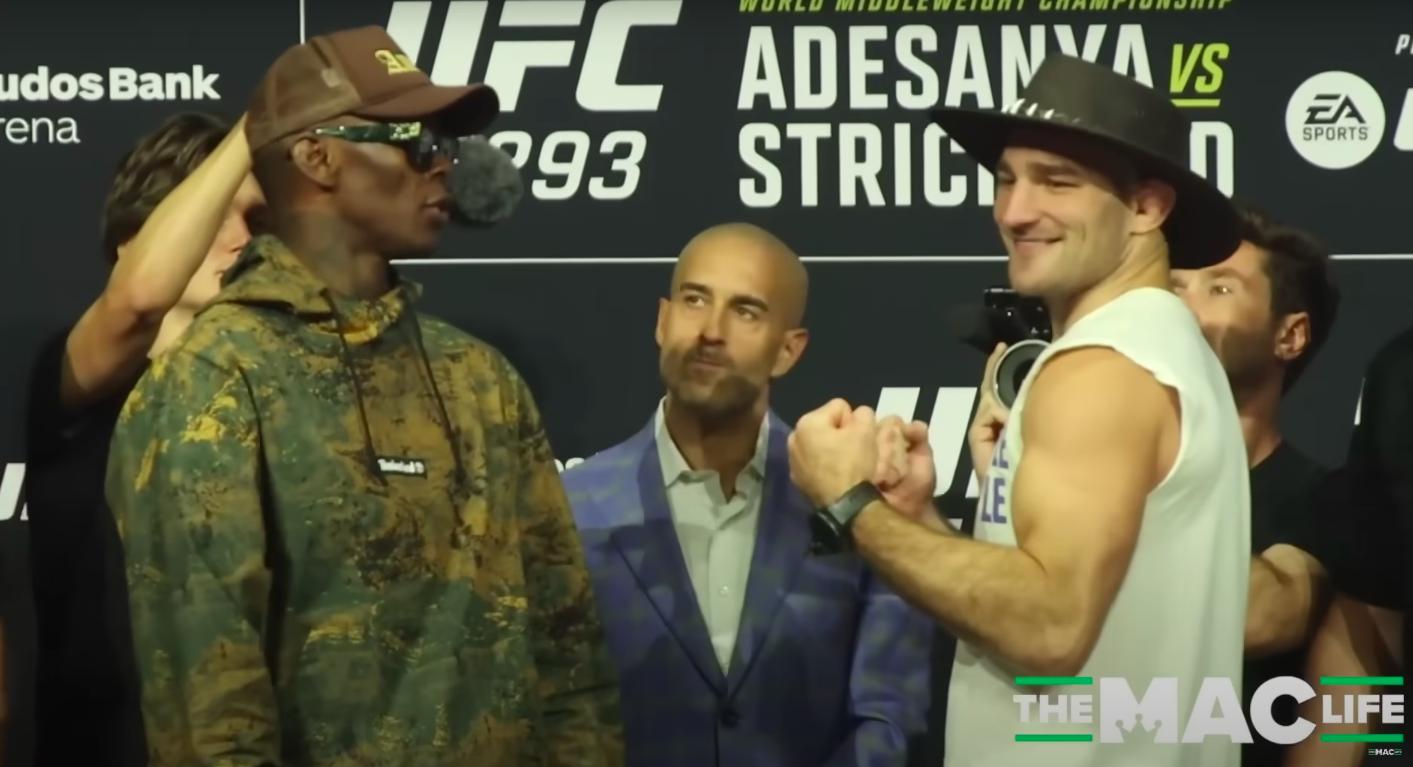 Former two-time UFC middleweight champion Israel Adesanya has opened up for the first time on his UFC 293 defeat to Sean Strickland.
American fighter Strickland upset the odds, and a sizeable percentage of the fans in Sydney earlier this month, when he comprehensively outpointed Adesanya last month to become the UFC's latest 185-pound champion. Aside from a brief statement to the media in the post-fight press conference, Adesanya had offered little comment following the defeat — instead opting to seen his coach, Eugene Bareman, to field questions from reporters.
But now after digesting the defeat, Adesanya says that the experience has left him feeling "quietly confident."
"Quietly confident, and that's after watching the fight. I was like, 'Oh yeah, I see.'" Adesanya said on his personal YouTube channel, as noted by MMA Fighting.
"How did I feel in there? Like a bad dream," Adesanya explained. "It wasn't a nightmare. A nightmare is like, 'Oh sh*t, f*ck.' A nightmare is like you're scared. It was just like, you try and hit the guy and it just feels like noodle arms. Just like, what the f*ck? So yeah, I just felt like that. Like a bad dream. The feeling I had watching it was completely different, and I called Eugene [Bareman] right afterward and we talked — and same thing, I'm quietly confident."
Adesanya also admitted that Strickland's relentless pressure was an issue in his own performance.
"I just wasn't able to get my rhythm because of his pressure," he said. "He was right there constantly, and whenever I was setting him up because he's right there, then his coach would help him, and I'd be like, 'F*ck.' It was just a good game plan from their end. But also, for me, I wasn't able to adjust on the fly.
"I said it before the fight, I think his guard is just real unique and unorthodox, so I wasn't able to find my jab," Adesanya added. "And I'm able to find my jab [always]. I can find the chin. I'm very confident in that, but his guard was just good. It was good. Good defence and good offence, well-rounded game."
Comments
comments